Bombardier Transportation has delivered the first MOVIA C30 metro trains to Sweden's capital, Stockholm.
The receiving operator is Stockholm Public Transport (SL). The new metro trains will run on the Red Line of the city's metro network.
"Six MOVIA C30 metro trainsets have been handed over to our customer SL since April. We welcome the strong partnership we have with SL, and together we are delivering this fleet of new MOVIA C30 trains which will bring attractive, sustainable and reliable public transportation to Stockholm's citizens, thanks to their award-winning Scandinavian design, energy efficient technology and predictive maintenance solution."
Stockholm is one of the fastest-growing urban region in Europe. Sweden is promoting sustainable mobility, and Stockholm's metro network, which prior to coronavirus carried over a million passengers per day, is the city's transport backbone.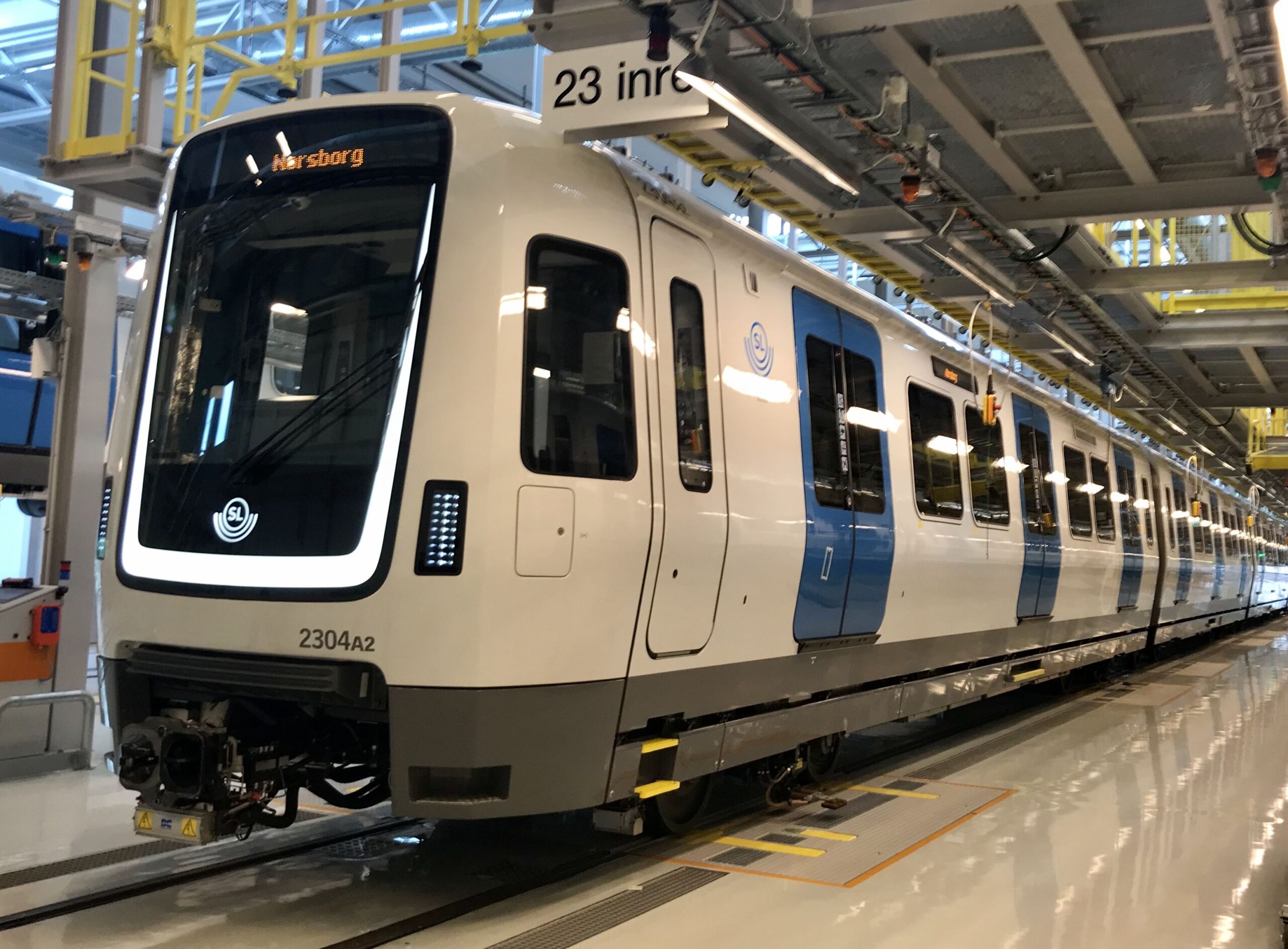 The goal for the metro system is to increase its capacity in three ways: line extensions, new stations, new, modern rolling stock.
Bombardier's MOVIA C30 metro trains will gradually replace the existing Red Line rolling stock.
Each four-car train has a driver's cab at each end, seating for 140 passengers and standing and multi-purpose areas in a configuration designed to maximise capacity and passenger flow. Each trainset features three bi-parting sliding doors per side and per car. This allows passengers to board and alight faster at stations.
The air-conditioned cars achieve the top environmental level for energy consumption; they are also made from materials that are 98 percent recyclable.
The trainsets will be equipped with Bombardier's MITRAC propulsion system as well as the FLEXX Eco bogies. These solutions reduce maintenance costs, increase the energy efficiency and reduce noise levels. The units will also feature Bombardier's ORBIFLO remote condition monitoring technology, which has been developed in Sweden.
In 2017 Bombardier won the GOOD DESIGN® award for its MOVIA C30 metro for Stockholm. Bombardier was credited for the metro's exterior look.
The metro cars will run on 750V third rail electricity. They are being assembled near Berlin in Germany and delivered to Sweden by rail. SL is receiving the units at its new maintenance depot in Norsborg.
BST, a Bombardier joint venture in China, is manufacturing the car bodies.
Bombardier won the contract for 96 four-car trains in June 2013. In June 2019 the trains received their homologation for passenger service. Further readiness testing then took place on SL's network. When a train is delivered to SL, it undergoes a period of trial running on the network before it can enter service.
Also read: