France: SNCF Orders 100 Avelia Horizon Very-High-Speed Trainsets from Alstom
SNCF Mobilités has ordered 100 next-generation Avelia Horizon very-high-speed trains from Alstom Transport. The Board of Directors approved the contract on 26 July as part of its ambitions to increase the competitiveness and profitability of its TGV services.
The French operator's budget for the acquisition of a new fleet was €25 million per trainset, plus €190 million for options and services. The total cost of the Avelia Horizon fleet is 20% lower than the amount which SNCF paid for its present generation of TGV trainsets. The cost of maintaining the fleet is also estimated to be 30% lower than the operator's current budget for it. The trains' systems include a remote diagnostic solution for predictive maintenance and many of the components used in it are designed to reduce and simplify the maintenance of them.
Henri Poupart-Lafarge, Chief Executive Officer of Alstom, said:
"This order is the successful fruit of the collaborative work of SNCF and Alstom. Alstom's Avelia Horizon solution meets the technological, economic and competitiveness challenges of SNCF."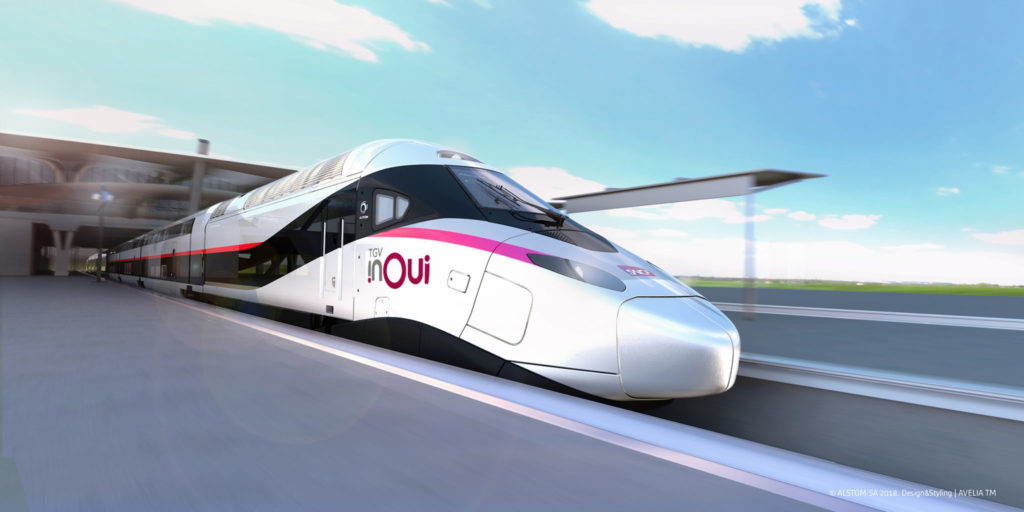 The Avelia Horizon train is made up of two reduced-length power-carriages, and articulated double-decker passenger carriages. The highest-capacity configuration of the design accommodates up to 740 passengers per trainset. The aerodynamic design and efficient traction drive consumes 20% less energy than the present generation of TGV trainsets operated by SNCF.