Alstom Delivers First of 40 Prima T8 Freight Locomotives to Azerbaijan
Alstom has delivered the first of 40 Prima T8 freight locomotives to Azerbaijan. Specifically, they are of the type 'AZ8A' and will operate on the Baku-Tbilisi-Kars line. EKZ JV in Kazakhstan is responsible for manufacturing the locomotives. After completion the first locomotive left Astana for Bilajary, Azerbaijan, on 7 December. Between now and when it enters service Alstom will perform dynamic testing on the country's railway network, which will take a few months.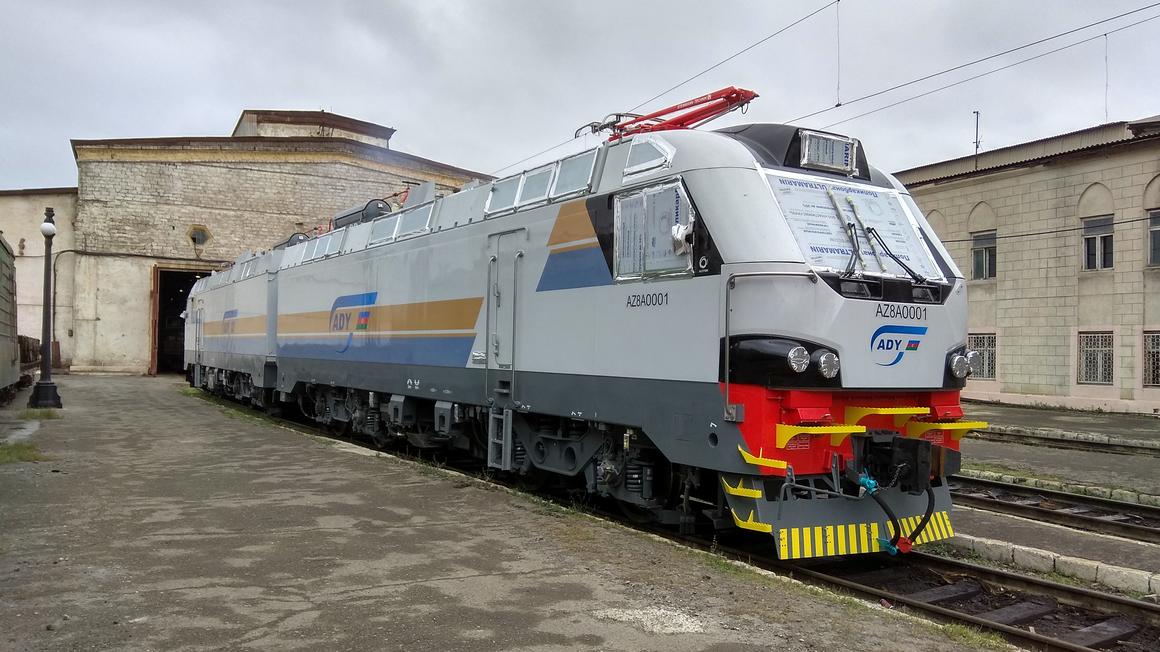 Alstom's Prima T8 Freight Locomotives
Alstom's Prima locomotives are suitable for heavy-haul, freight and passenger operations. Shunting and track works are further areas of application. The AZ8A is a Prima T8 freight locomotive designed for heavy loads and the particular conditions of Azerbaijan. Design engineers modelled it on the KZ8A locomotives in service on the Kazakhstani railway network. Of course, the AZ8A Prima T8 freight locomotive fulfils Azerbaijan Railways' technical requirements. It also complies with GOST standards.
The Prima T8 freight locomotives comes with eight axles. It is among the most powerful electric locomotives in the world. This particular model can haul up to 9,000 tons at 120km/h. It boasts continuous power of 8.8 megawatts. As mentioned above, the design takes into account the specific conditions in Azerbaijan. For example, this locomotive can operate in temperatures of -25 to 50 degrees Celsius.
As a modular locomotive, maintenance requirements are low, as are life-cycle costs. Impressively, Alstom has sold more than 3,000 Prima locomotives since the 1990s.
Bernard Peille, Alstom Managing Director for Western and Central Asia, said:
"We are delighted to continue being a strategic partner of ADY and to deliver the first freight locomotive to Azerbaijan that will help satisfy the increasing need for freight transportation in the country."