Alstom Awarded Traction Systems Contract in China
Alstom has been awarded a contract by Chengdu Metro Corp. Ltd. to supply the traction systems for 496 metro cars to circulate on Line 5, the city's new metro line.
The contract is worth approximately €57 million. The line is expected to start revenue service by the end of 2019.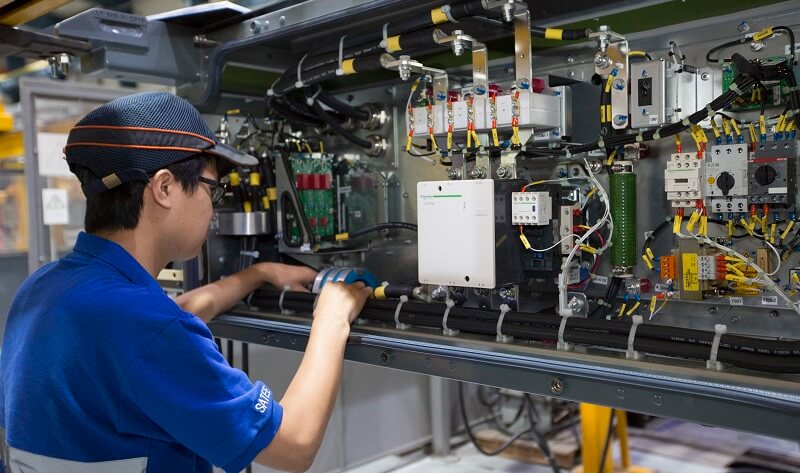 Chengdu Metro
When it opens, Chengdu Line 5 will be 49km long and have 41 stations. It will connect the city's 6 districts from the North to the South, and will be a high capacity line, with Type A 8-car configuration for the first time in Chengdu. As part of the contract, Alstom will be supplying its OptONIX metro traction system, specifically designed and developed for the Chinese market. This includes traction inverters, motors and auxiliary converters. It is designed to improve operational performance and reduce life cycle costs by using regenerative electrical braking.
Traction Systems
All traction systems will be manufactured jointly by Alstom's joint ventures (JVs) Shanghai Alstom Transport Electrical Equipment Co. Ltds (SATEE) and Chengdu Alstom Transport Electrical Equipment Co. Ltd. (CATEE), with support from Xi'an Alstom Yongji Electric Equipment Co. and four Alstom sites in Europe.
Ling Fang, Managing Director of China & East Asia, Alstom, said:
"We are pleased to extend our presence in Chengdu with this new contract for the high capacity metro line. As a customer-centered organization, Alstom is committed to being closer to our customers in Chengdu, and deliver high quality transport solutions with world service proven technologies"
Alstom – A Trusted Supplier
Alstom has supplied traction systems for 750 metro cars of Chengdu metro line 3 and 4 via its JV SATEE. By winning this contract, SATEE reaches orders for manufacturing traction systems for over 1,000 metro trainsets for 28 lines in China and abroad. Building on this milestone, SATEE signed at the beginning of 2017 a cooperation agreement with Xinjin County People's Government, and opened a subsidiary in Chengdu, CATEE, to manufacture traction systems for urban transport solutions.
Besides, its first JV in China, CASCO, has supplied signalling system for Chengdu Line 4 and Line 7. At the end of 2015, Alstom brought its world advanced Citadis tramway technology to Chengdu and is building Rong L2 tramway line in partnership with CRC and a local company.
Original article © Alstom.
FOR ALL THE LATEST INFORMATION, NEWS, IMAGES, VIDEOS AND ARTICLES ON ALL ASPECTS OF TRACTION AND CONTROL, PLEASE CLICK HERE.