27 Additional INNOVIA Metro 300 Trains for Kuala Lumpur
Rail technology leader Bombardier Transportation and its local partner HARTASUMA SDN BHD announced that they will deliver an additional 27 BOMBARDIER INNOVIA Metro 300 trains for the Kelana Jaya Light Rail Transit (LRT) Line in Malaysia.
The order from Prasarana Malaysia Berhad is valued at approximately 1.7 billion Malaysian ringgit (359 million euro, 388 million US). Bombardier's share is valued at approximately 1.2 billion Malaysian ringgit (246 million euro, 266 million US).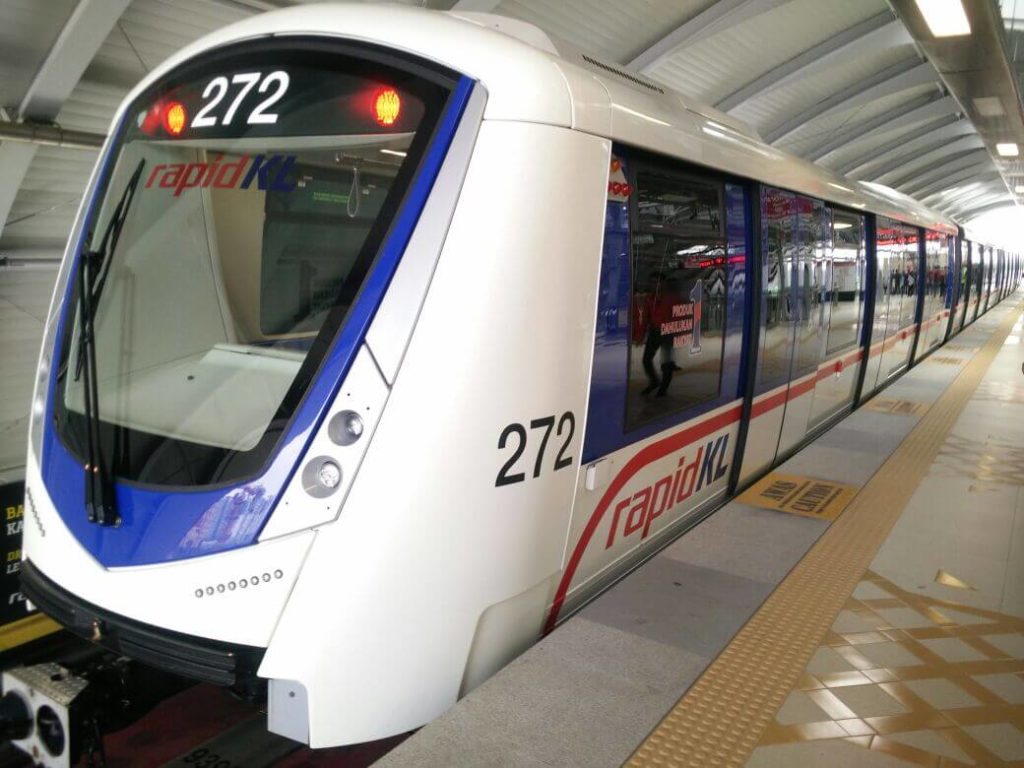 Peter Cedervall, President of Rail Control Solutions and South East Asia at Bombardier Transportation said:
"We are very pleased to receive, together with HARTASUMA, this further order that comes in addition to our ongoing delivery of 14 new trains previously ordered and refurbishment of the original fleet. All of these projects will significantly increase capacity on the Kelana Jaya line and improve connectivity across the fast–growing Greater Kuala Lumpur area."
INNOVIA Metro 300 Trains
Built on a proven track record of safe operation and service dependability, the lightweight aluminium INNOVIA Metro 300 trains can move up to 30,000 passengers per-hour, per-direction. Once final delivery is completed in 2022, these highly efficient four-car trains will help to increase reliability and provide high capacity mobility on the capital city's integrated transit network. Kuala Lumpur's new fleet comes from the same generation of BOMBARDIER INNOVIA Metro 300 trains which have been progressively entering service on the Kelana Jaya Line since December 2016.
As a committed local partner, since 1998 Bombardier has received three orders from Prasarana for a total of 374 vehicles, making theirs one of the largest INNOVIA fleets in the world. Final assembly and interior fit-out for these trains are all being carried out in Malaysia, at the Westport facility of the Bombardier HARTASUMA Consortium as part of ongoing initiatives to increase local workforce skills. In addition, the consortium is also increasing transport capacity on the same line through the conversion of the original Bombardier INNOVIA fleet from 34 two-car to four-car trains with inter-car walkthrough and associated wayside system upgrade, to be completed by 2020.
Bombardier Rail Malaysia
Bombardier has been delivering sustainable transit and rail solutions to Malaysia for more than 20 years, reflecting our customer's confidence in our technology and expertise. With public rail transportation a key part of Malaysia's economic development programme in the Kuala Lumpur and Klang Valley area, Bombardier is also currently delivering its advanced BOMBARDIER CITYFLO rail control solution for the first two lines of the new, fully-automated and driverless Klang Valley Mass Rapid Transit (MRT) system which will increase connectivity, including in and out of Kuala Lumpur, for an estimated 1.2 million residents.
Original article © Bombardier.
FOR ALL THE LATEST INFORMATION, NEWS, IMAGES, VIDEOS AND ARTICLES ON ALL ASPECTS OF ROLLING STOCK, PLEASE CLICK HERE.