Stadler has started production of the Class 93 locomotive fleet for Rail Operations UK at its plant in Valencia, Spain.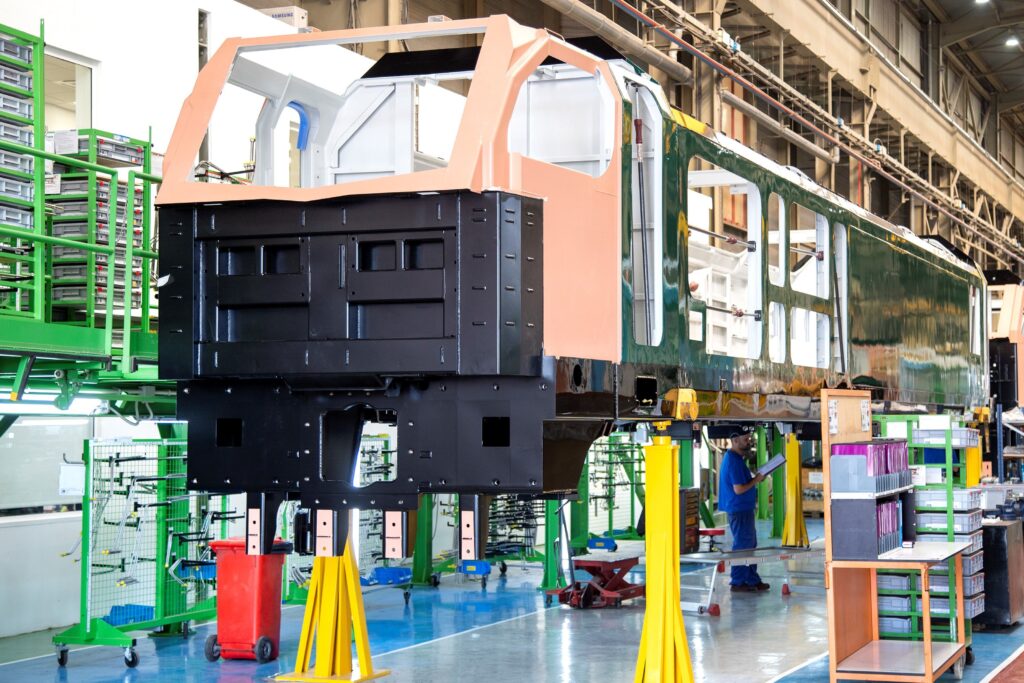 Class 93 is a 'Bo-Bo' mixed-traffic locomotive based on Stadler's Class 68 and Class 88 locomotives with a higher top speed of 110mph, compared to 100mph on the older models.
It also has a hybrid coupler, which enables coupling either via a draw hook or through automatic coupling.
This is Stadler's first tri-mode locomotive and will be the first of its kind to operate in the UK.
In electric mode, the Class 93 can run on 25kV AC overhead lines with a power up to 4,600kW. On non-electrified lines, it can use either its stage V 900kW-engine or two lithium titanate oxide (LTO) traction battery packs as a power source.
The latter provide 400kW extra power to supplement the engine when the locomotives are in diesel/battery hybrid mode, but they can work as a standalone, sustainable power source.
The advanced locomotives will significantly reduce exhaust gas emissions for both freight and potential passenger services.
They also include efficiency features to minimise energy consumption.
For example, kinetic energy is recuperated during braking and the high-efficiency transformer and the AC traction system with IGBT technology, one inverter per axle, provide better adhesion control, reduce energy consumption and increase reliability.
"This is a project of firsts: the Class 93 is not only the first tri-mode locomotive to run in the UK, but it's Stadler's first tri-mode locomotive, illustrating our commitment to green technology and genuine desire to help governments and businesses around the world de-carbonise their cities, towns and villages."
Rail Operations UK signed a framework agreement with Stadler in 2021 for 30 Class 93 tri-mode locomotives, ordering an initial batch of ten.
With the first carbody now finished, work can begin on assembly of the locomotive's components and sub-systems.
After a period of testing and approvals, it will be transported to the UK next March and enter service just a few months later.
"We've been working with Stadler for four years now to specify and design a locomotive for the future.
"The end product, the Class 93 tri-mode, is a locomotive of great operating versatility, incredible energy efficiency and packed full of technology which, not only allows us to transform UK train operations but lead the way in UK rail decarbonisation.
"The locomotive also enables Rail Operations UK to penetrate new operating markets, in particular express freight, previously unavailable using its existing locomotive fleet."