The UK's Department for Transport (DfT) has announced a funding boost of 400,000 GBP as part of its commitment to build a brand-new railway station in Bradford.
The additional funding, which has been provided to the local authority, comes on top of a 2 billion GBP investment to build both the new station and a faster rail line to Manchester via Huddersfield.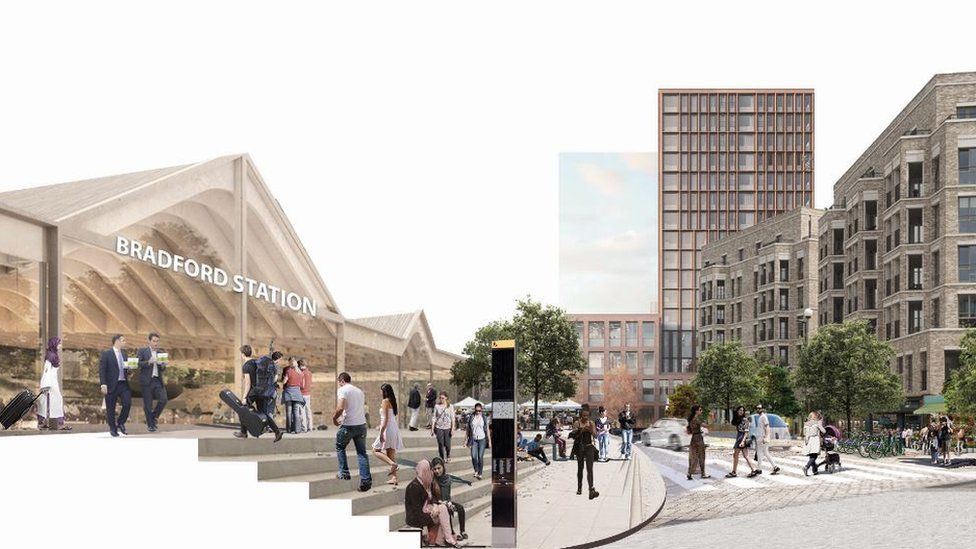 "I have championed the case for a new railway station in Bradford for a long time and the funding announced today will make this commitment one step closer to becoming a reality.
"Bradford is soon to become the UK's 'City of Culture' and our scheme to deliver a brand new station and railway line will help attract tourism, unlock access to neighbouring cities and provide the area with the huge regeneration opportunities it deserves to boost connectivity and economic growth."
This project is part of the government's launch of Network North, a 36 billion GBP investment plan to improve the North's transport infrastructure in conjunction with the cancellation of HS2 Phase 2.
The works are planned to consider how best the new station can support regeneration in the UK's 'City of Culture', making the most of the potential to create new homes, job opportunities and enable local economic growth.
"It is good to see this moving forward, everyone has worked so hard for so long to get this progressed. Improving connectivity for Bradford to the rest of the North is so important to enable greater investment, jobs and opportunities. There can be no successful North without Bradford being successful."
The funding announcement also included a further 2.5 billion GBP to be pledged towards support for the West Yorkshire mass transit system, which is set to see improved connections between Leeds and Bradford, Huddersfield and Halifax. Subsequently, the work will also see Leeds lose the distinction of being the biggest European city without a mass-transit system, with development plans for up to seven new lines on the yet-to-be-transformed network.
Finally, the government has reiterated its commitment to pushing forward plans to electrify the Calder Valley line between Bradford and Leeds, backing the movement with 500 million GBP.