The UK government has scrapped plans to close rail ticket offices following objections from independent passenger watchdogs, Transport Focus and London TravelWatch.
Train operators have now been told to withdraw their proposals in order to maintain passenger standards.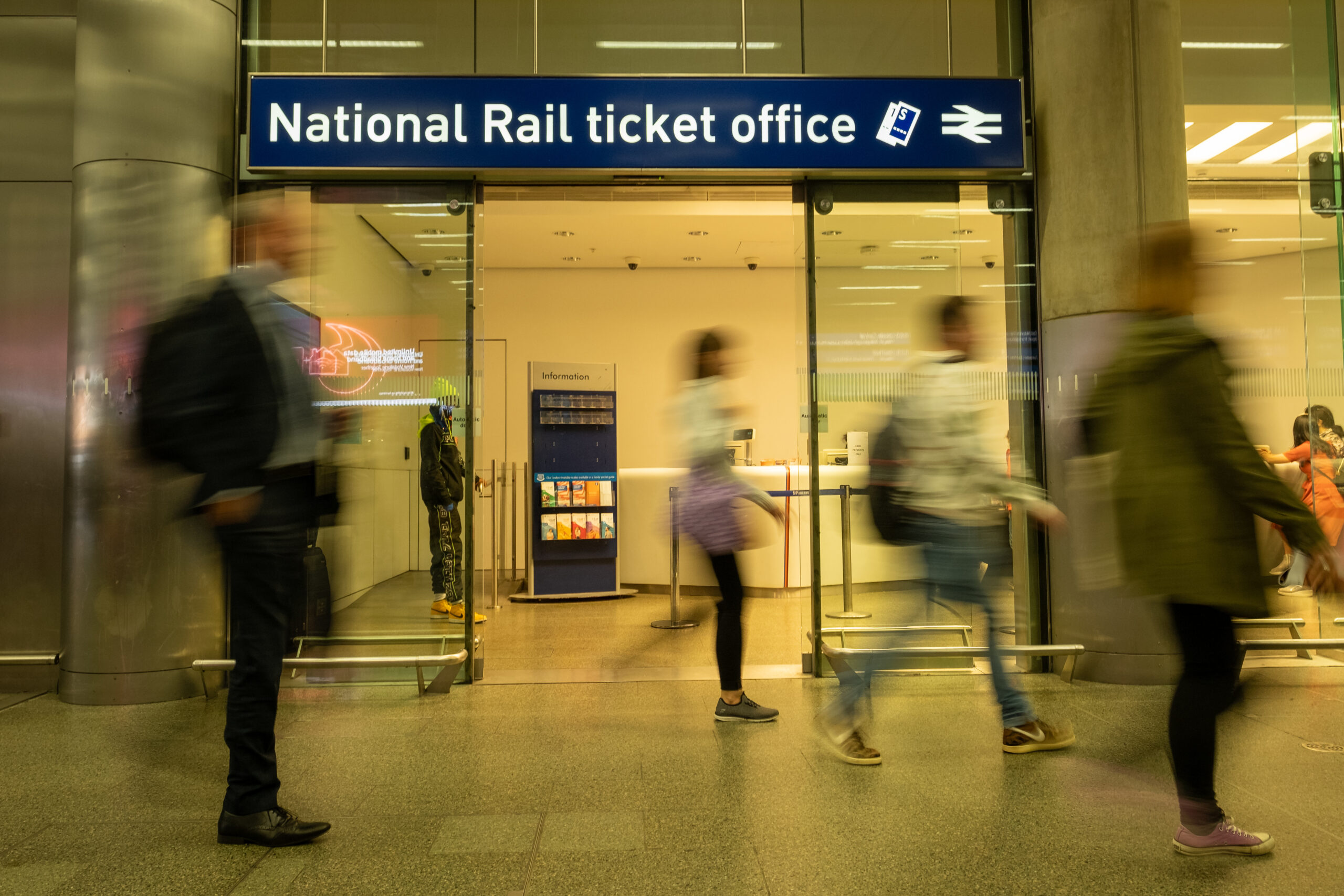 Although these proposals were initially presented as part of plans to "modernise customer service" by moving staff out of ticket offices and onto station platforms, they met much public objection.
Indeed, Transport Focus and London Travelwatch received 750,000 responses from the public consultation and determined that the closure of ticket offices was not conducive to maintaining accessibility and upholding passenger standards for buying tickets and receiving personalised travel information.
"The idea of closing ticket offices to locate staff nearer to the passengers may sound attractive, but it has proved highly controversial with the public. Together with Transport Focus, we received 750,000 responses from individuals and organisations to the consultation, many expressing powerful and passionate concerns about the plans.
"The three big issues for the public arising from the consultation were how to buy tickets in future, how to get travel advice and information at stations, and how Disabled passengers can get assistance when they need it. London TravelWatch has heard these views loud and clear, and would like to thank all those who took the time to take part.
"As an evidence-led organisation, we have also looked carefully at the detailed plans presented by train companies. The key tests which the plans have to satisfy are whether the changes would genuinely improve the service to passengers and/or cost-effectiveness, and whether passengers would continue to have easy access to today's range of fares and tickets."
The passenger watchdog acknowledged that some proposals, such as those from GWR and TransPennine Express, did meet the majority of their criteria, but still fell short.
Notably, following concerns about potential accessibility impacts, train operators proposed to introduce new 'welcome points' at stations for customers who need support or advice. The potential merit of this concept was recognised during the consultation was deemed to be underdeveloped and in need of more clarity and detail of how it would work in practice.
This proposal would therefore need to be piloted to establish what works best at different types of stations. In the meantime, the watchdogs have objected all current proposals to close ticket offices.
"Following analysis of the 750,000 responses to the consultation and in-depth discussions with train companies Transport Focus is objecting to the proposals to close ticket offices.
"Some train companies were closer than others in meeting our criteria. However, serious overall concerns remain about how potentially useful innovations, such as 'welcome points' would work in practice. We also have questions about how the impact of these changes would be measured and how future consultation on staffing levels will work.
"Some train companies were unable to convince us about their ability to sell a full range of tickets, handle cash payments and avoid excessive queues at ticket machines. Passengers must be confident they can get help when needed and buy the right ticket in time for the right train."