Testing of London's new Piccadilly line trains, which are being built by Siemens Mobility, is now underway at a test centre in Germany and a climate chamber in Austria.
The first of the newly-built trains for Transport for London's (TfL's) Piccadilly line arrived at the Test and Validation Centre in Wegberg-Wildenrath, Germany in August.
It is now completing on-track dynamic testing to demonstrate its acceleration and braking functionality alongside noise and vibration trials.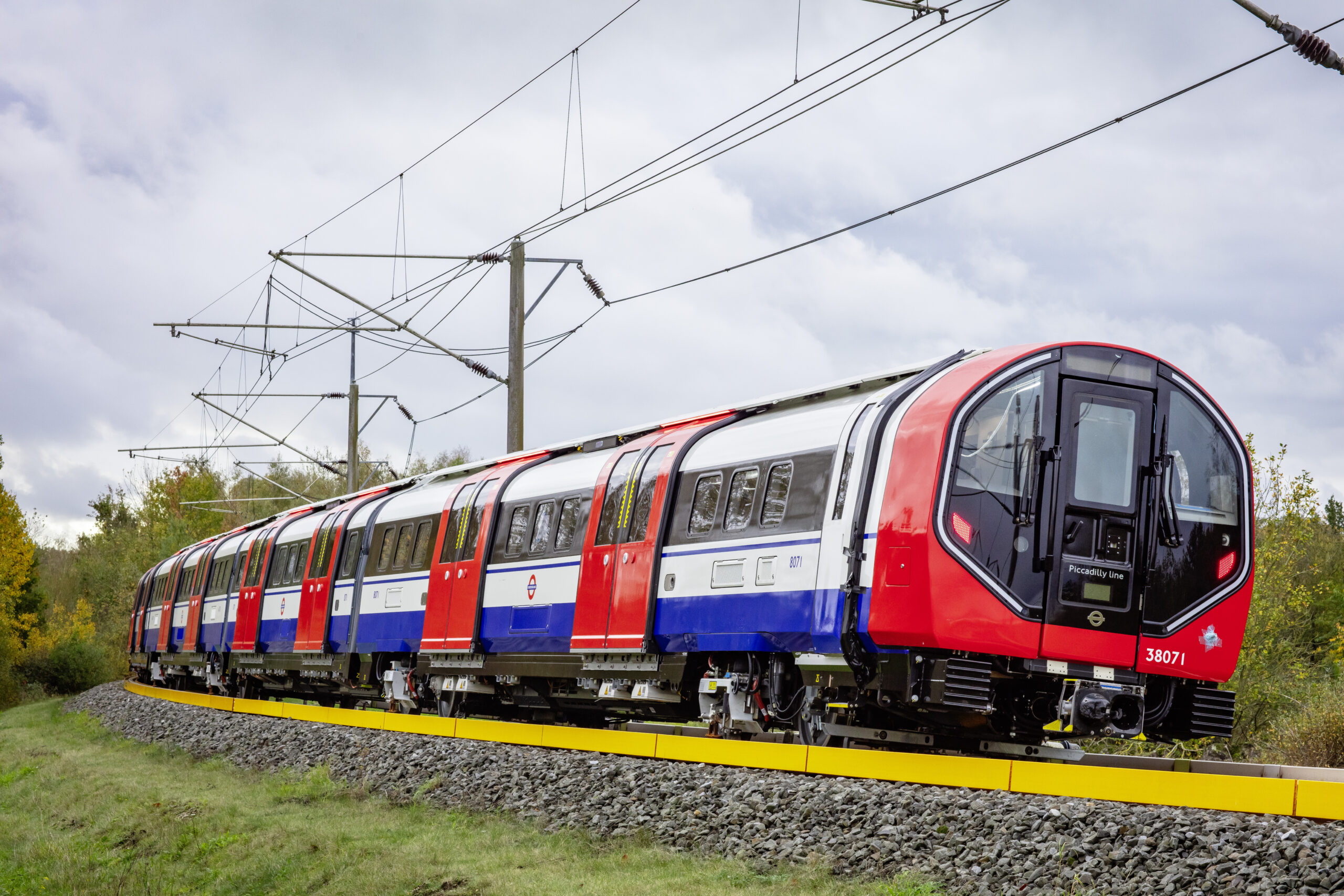 This programme paves the way for the first train to be delivered to London next summer for further testing and integration before it enters passenger service in 2025.
Meanwhile, a three-car formation of the Piccadilly line carriages has undergone tests in a special climate chamber in Austria to ensure the new vehicles will be able to perform in extreme weather conditions. This testing focused on temperatures ranging from -15°C to 40°C, as well as a solar load of 600W/m2, ice and high wind speeds of up to 100 kilometres per hour.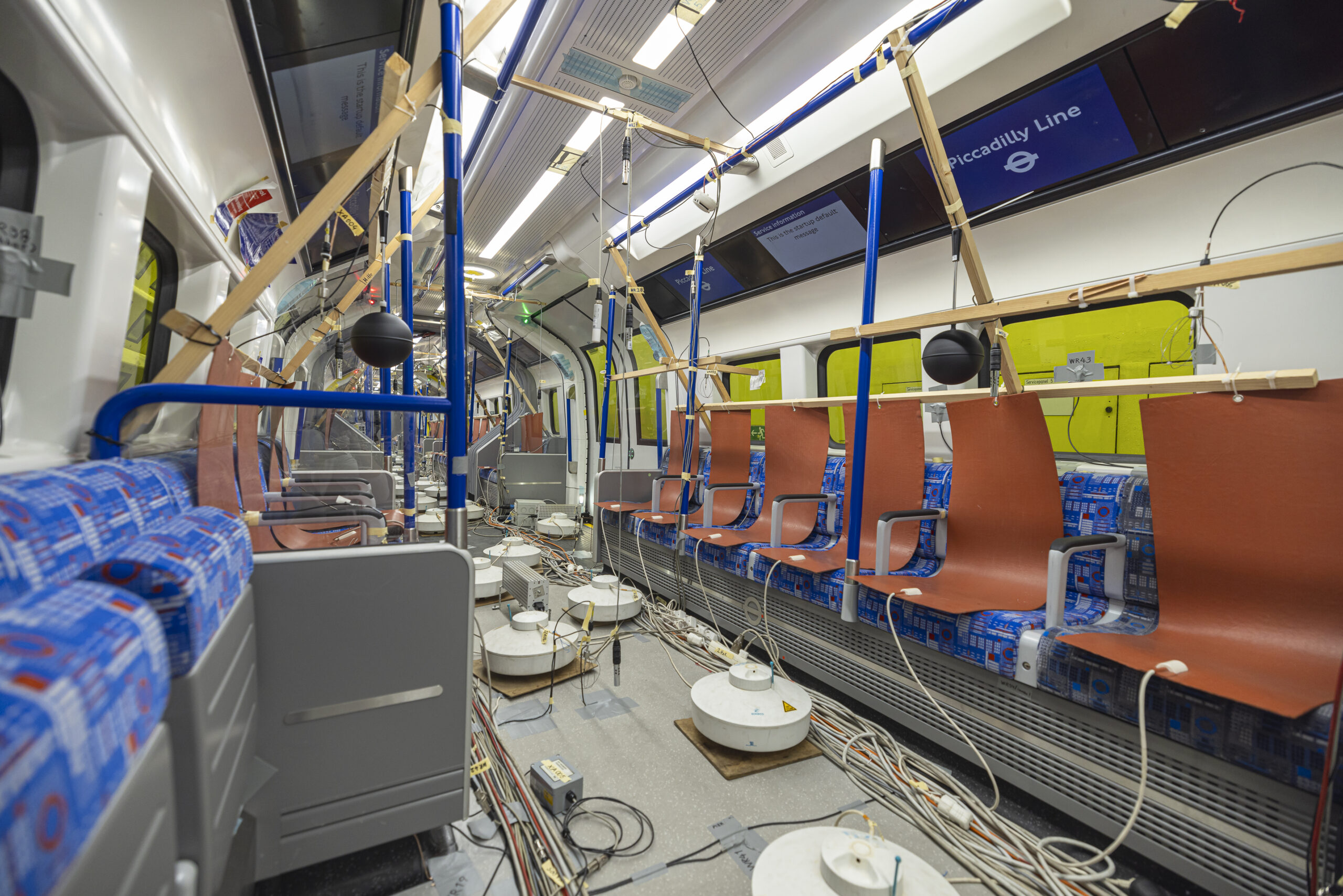 © Siemens Mobility
During this programme, monitors were used to display information on what the passengers would experience, including the humidity and temperatures in the carriages.
"It is quite something to see the first of the new state-of-the-art Piccadilly line trains being tested. Although we are still in the early stage of testing, we are learning a lot about this test train and its future performance. As well as testing on the track, we have also been using our climate chamber to ensure the trains can operate safely in extreme weather conditions. These vital tests mark an important milestone for the project."
The new Piccadilly line trains are based on Siemens Mobility's Inspiro platform of metro trains. They feature walk-through, air-conditioned carriages with improved accessibility. The new design is lighter than the vehicles currently in operation and provides a capacity increase of around 10 percent.
In total, Siemens Mobility is building 94 Piccadilly line trains for TfL, around half of which will be assembled at a new train manufacturing facility in Goole, East Riding of Yorkshire.
Subject to TfL funding, Siemens Mobility will also build new trains for London's Bakerloo line at this manufacturing facility.
"Progress on bringing a new fleet of state-of-the-art Tube trains into service in 2025 on the Piccadilly line continues apace with rigorous testing now underway on all aspects of the train's functionality and performance. This will ensure that the new fleet is able to meet the demands of operating on London's busy Piccadilly line, which accounts for more than 10 percent of London Underground's ridership and serves Heathrow Airport, the West End and St Pancras International.
"The most important thing now is that we are making the case to Government for the vital long-term capital investment we need to continue with improvements like this, which support jobs and economic growth. We want to follow the introduction of these new trains on the Piccadilly line by doing the same on the Bakerloo line, replacing the 51-year-old trains that it currently operates, and by continuing to modernise our fleets and signalling to make sure they remain safe and reliable. But, such vital improvements will not be possible without continued capital investment from the Government from April 2024."