Although most rail and bus services across the UK are run by privately owned companies, it is arguably crucial for local councils to closely collaborate with operators to improve their networks and promote multimodality, especially in light of upcoming net-zero targets.
Earlier this year, I attended Accelerate Rail, which highlighted the benefits of devolution for improving public transport services. By combining all aspects of a region's multimodal network and making it locally accountable, a devolved transport system gives more power to the local authority, rather than private businesses, and can help deliver more reliable and affordable services for its passengers.
To reap these benefits, regions such as Greater Manchester and the West Midlands are currently following in the footsteps of London, Wales and Scotland to take greater control over transport in their areas. Indeed, Transport for Greater Manchester (TfGM) recently announced a partnership with the Great British Railways Transition Team (GBRTT) to help integrate rail services into its London-style Bee Network and seamlessly connect it with other transportation modes, including Metrolink trams, buses and active travel.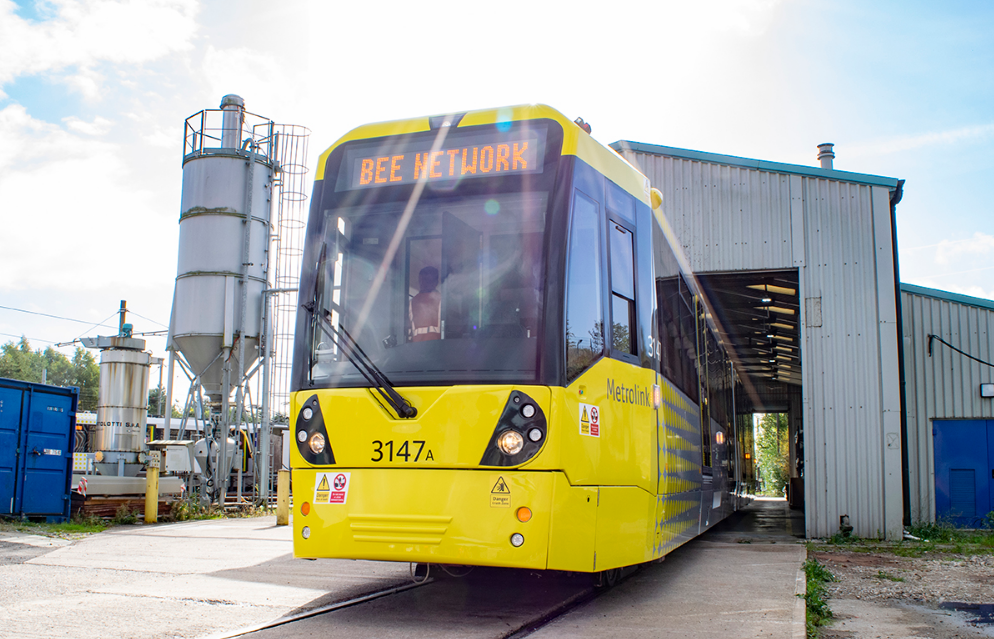 However, in areas where public transport services remain in the hands of isolated private companies, it remains vital for these entities to effectively collaborate on aligning their services and resources to enhance the overall travel experience.
In Devon, Exeter Chamber recently hosted the Exeter Transport Summit, which called attention to this need. The event was attended by representatives from Stagecoach South West, Great Western Railway (GWR), Exeter City Council and Devon County Council, who each discussed their role in improving transportation in the region.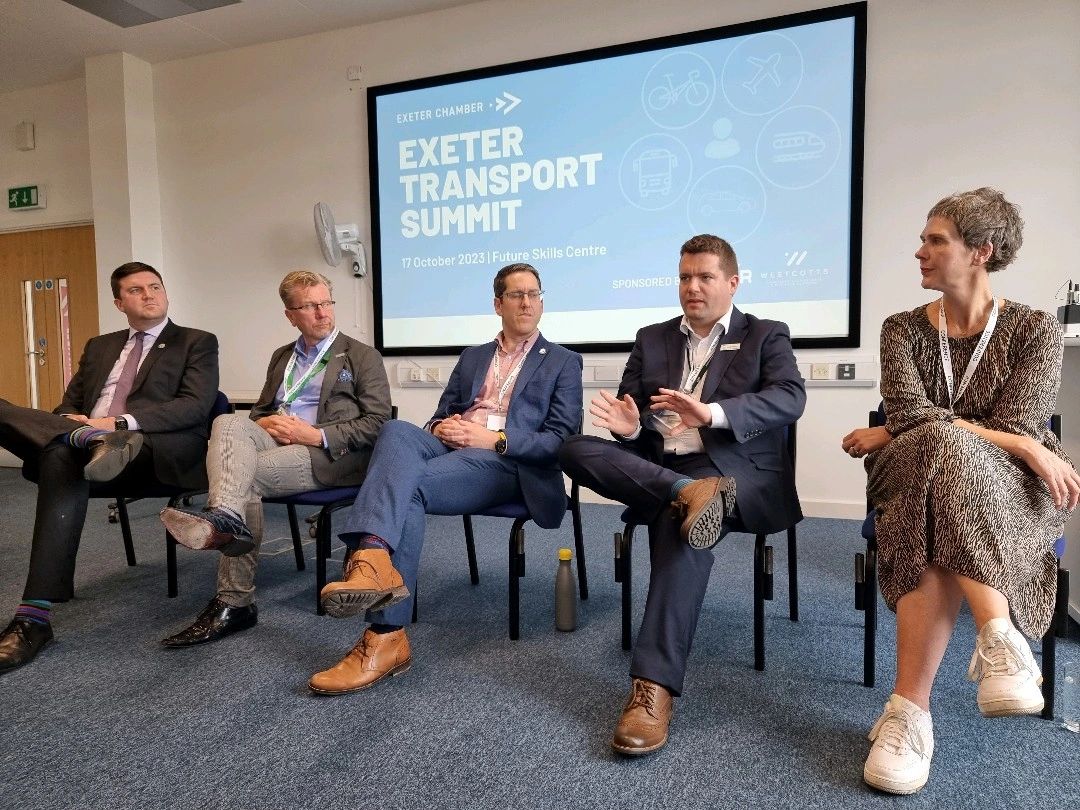 © Exeter Chamber
Notably, the event's discussions highlighted the interdependency between the council's plans and the region's transport operators.
For example, Peter Knight, Managing Director at Stagecoach South West spoke of the impact of congestion and roadworks on the operator's ability to offer a reliable and attractive service. Similarly, Luke Farley, Transport Integration Manager at GWR addressed the need for people to feel confident cycling within the city to support his mission of increasing sustainable travel to and from the railway.
Dedicated infrastructure such as bus and cycle lanes are thus key initiatives for advancing these targets, which in turn rely on council schemes to construct them.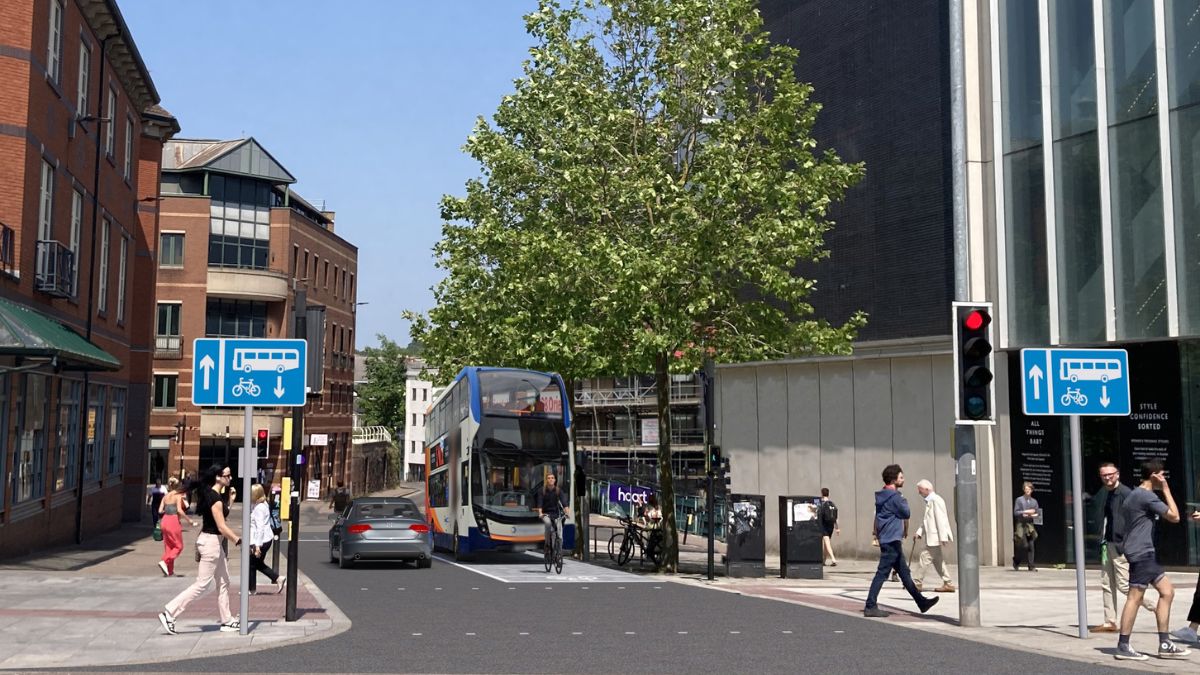 © Devon County Council
Meanwhile, Devon County Council and Exeter City Council are likewise reliant on local transport services to help advance their emission and air quality targets, as well as to support new housing and development initiatives.
For example, Ian Collinson, Director of City Development at Exeter City Council presented the council's transformation plan for Water Lane in the city centre. This plan prioritised the importance of attractive transport links in transforming the neighbourhood and removing the need for every household to have a parking space. In doing so, the plans aims to deliver a low traffic neighbourhood that offers a better quality of life for its residents.
To contribute to such joint endeavours for improving transport across the county, Devon County Council recently approved a 154 million GBP Transport Capital Programme, supported by over 130 million GBP in government grants. This funding will deliver a programme of rail and bus improvements, as well as new cycle trails and road schemes across Devon, which will help enhance services offered by Stagecoach and GWR to improve connectivity in Exeter.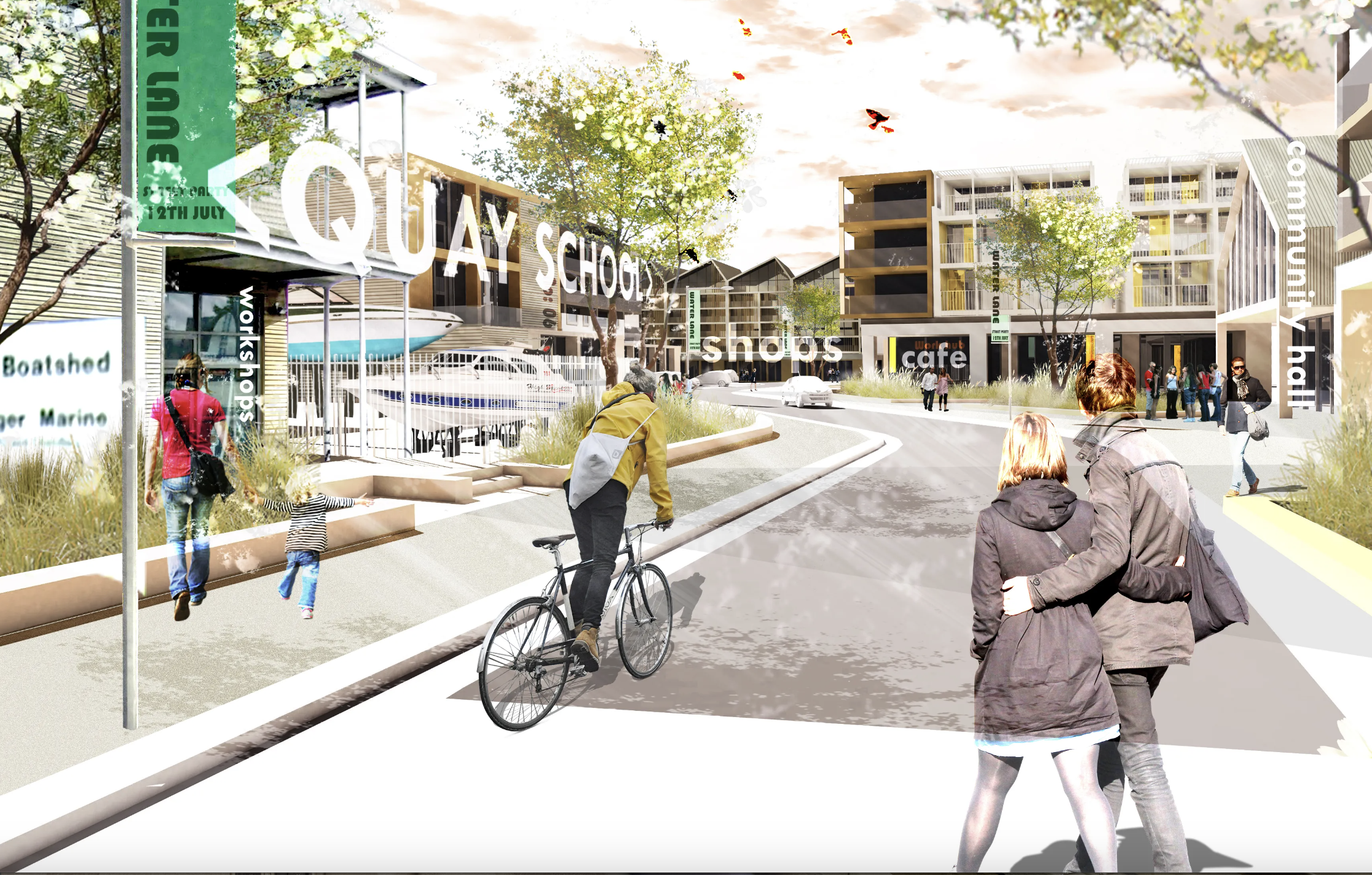 © LDA Design
Alongside showcasing the potential for future investments, the event demonstrated how ongoing partnerships have already delivered improved transport connections in the county by expanding the reach of the railway through multimodal connections.
For example, a local initiative led by Devon County Council, Stagecoach and GWR has succeeded in linking the North Devon communities of Combe Martin, Berrynarbor, Watermouth Castle, Hele Bay, Ilfracombe and Muddiford with the rail network at Barnstable. This connection provides a coordinated bus service that aligns with GWR's rail services and can be booked as part of the passenger's rail ticket.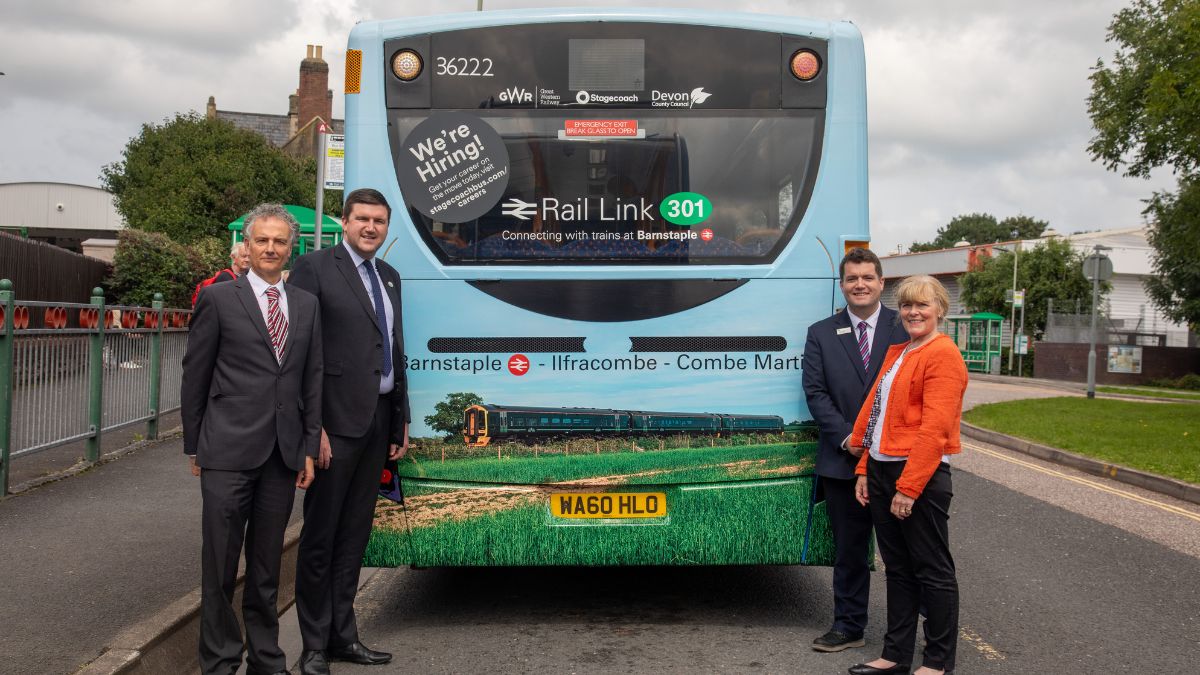 © Devon County Council
What's more, Devon County Council has worked closely with GWR in recent years to deliver new rail stations at Cranbrook, Newcourt and Marsh Barton, and also partnered with GWR and Network Rail to resume service on the Dartmoor line. In addition, it collaborated with Stagecoach on building a new bus station in Exeter City Centre.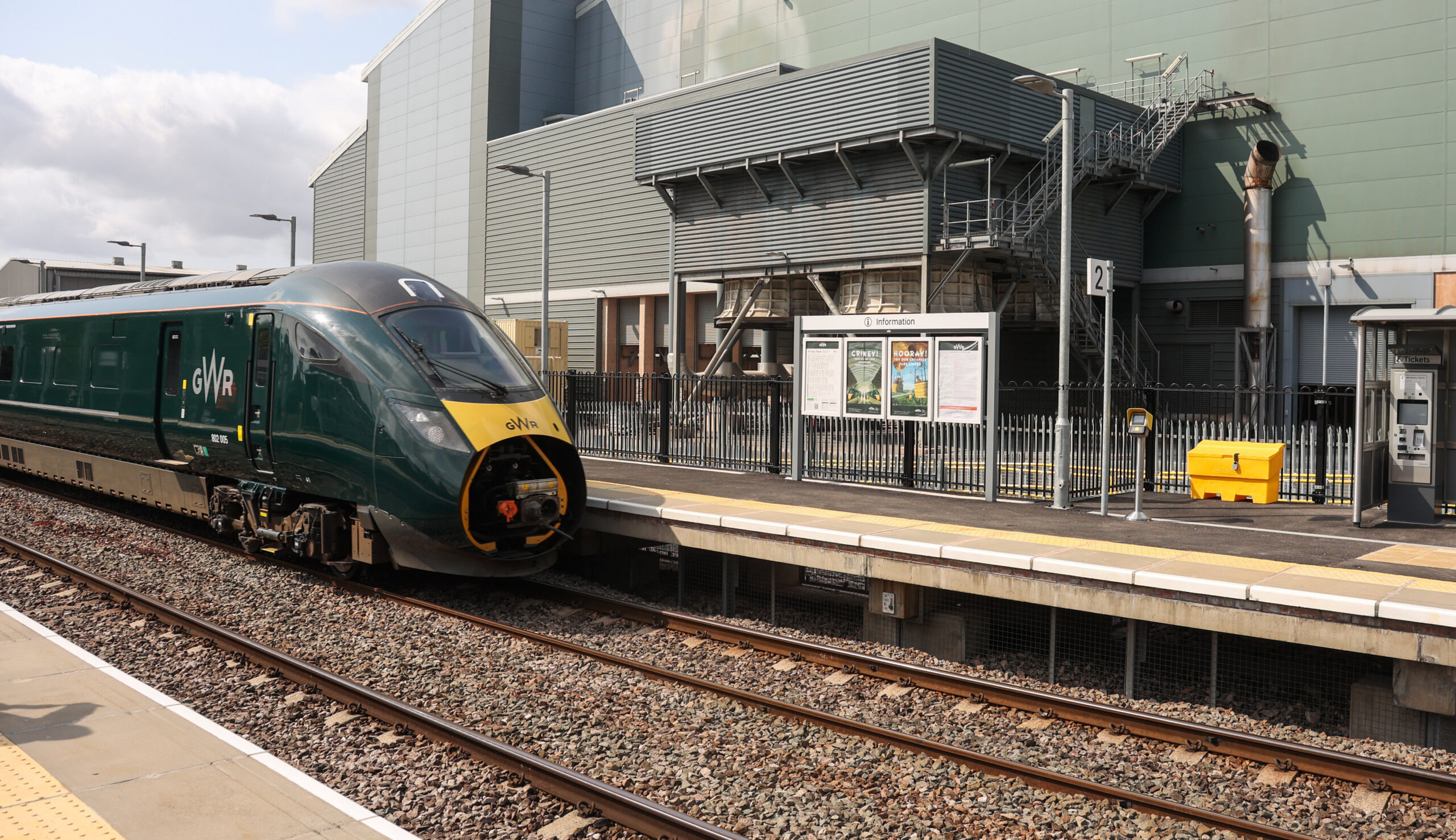 © GWR
Despite the success of such projects, the Exeter Transport Summit emphasised that there is still much to be done to help encourage people to use public and active transport for travel within, to, and from Exeter. Indeed, Jamie Hulland, Deputy Director within Environment, Climate Change and Transport Directorate at Devon County Council presented data demonstrating that currently, 40% of commuters living within Exeter travel to work by car, while 75% of commuters from nearby towns and 90% of those from villages drive into the city for work. These habits thus increase emissions and congestion and require prime land to be dedicated to city centre parking.
In light of these issues, the event addressed the need to continue improving transport links within the region to ensure they are safe, sustainable and future-proof. To do so, multimodal travel needs to be seamless and affordable so that more people can access the rail network using bus and active travel connections.
Consequently, to achieve net-zero targets and cut emissions from the transport industry, local accountability is crucial, and councils and transport operators must therefore work together to deliver this vision, regardless of whether a region's network is devolved.