New Generation High-Speed Trains for China
Rail technology leader Bombardier Transportation announced yesterday that its Chinese joint venture, Bombardier Sifang (Qingdao) Transportation Ltd. (BST), has been awarded a contract with China Railway Corp. (CRC) to supply 144 CRH1A-A new generation high-speed trains for China's evolving high speed rail network.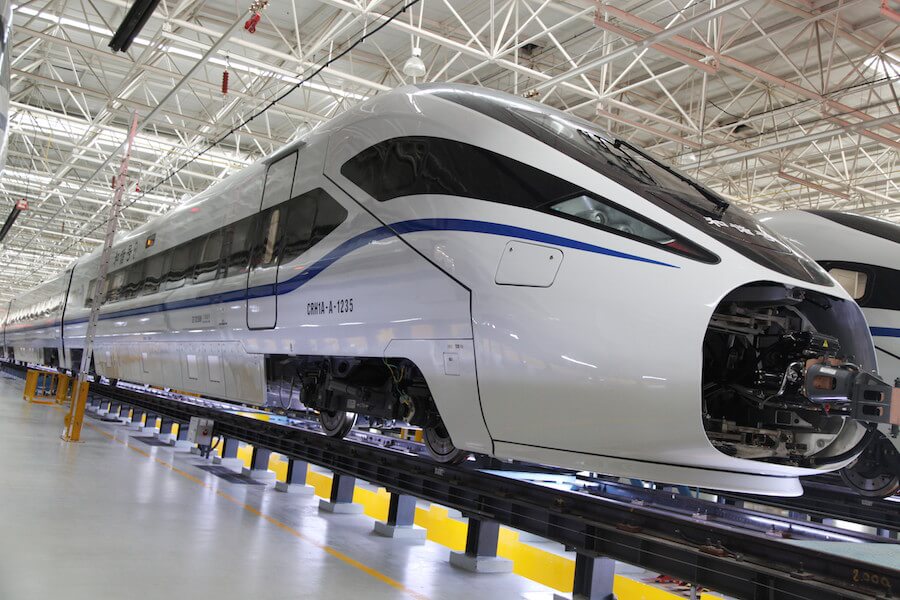 The new cars will enter service with the Chengdu and Kunming Railway Bureau and support the continued development of Western China's new 'Diamond Economic Circle', which includes the cities of Chengdu, Chongqing, Xi'an, Guiyang and Kunming. The contract for 18 eight-car trainsets is valued at approximately 1.95 billion Chinese RMBs (268 million euro, $ 284 million US). Bombardier owns 50% of the shares in BST, and the JV is controlled by BT's partner CRRC Sifang Co., Ltd.
Jianwei Zhang, President of Bombardier China, said:
"China is building the world's most advanced high speed train network based upon state-of-the art technologies. In light of this market's fierce competition, we are pleased that CRC has selected our high speed technology to enhance the western China's high speed rail network, connect cities and people there and help the new economic circle to reach a targeted GDP growth of 10% in 2017. We look forward to leveraging our expertise and resources to maintain our long term relationships and success in this dynamic market."
Latest Generation of Eco-Friendly CRH1A-A Trains
With an operational speed of 250km/h, the CRH1A-A train's aluminium carbody design reduces weight and track wear as well as aerodynamic drag, delivering improved performance and operating costs. The train's graphics, unique windows, lighting and shape give it a distinctive appearance, while its exceptional energy efficiency sets new industry standards for sustainable transportation and passenger comfort. The trainsets also feature the highly efficient BOMBARDIER MITRAC propulsion and control system, supplied by a separate Bombardier Chinese joint venture, Bombardier CPC Propulsion System Co., Ltd. (BCP).
Bombardier Transportation in China is the full solution provider across the entire value chain. From vehicles and propulsion to services and design, Bombardier Transportation in China has six joint ventures, seven wholly foreign-owned enterprises, and more than 6,000 employees. Together, the joint ventures have delivered more than 3,500 high speed railway passenger cars, 560 electric locomotives and over 2,000 metro cars to China's growing urban mass transit markets. Bombardier also provides propulsion equipment to third party metro car builders for use in 21 Chinese cities. As a proven global full services provider, Bombardier's  joint ventures have also won orders in China to provide maintenance for 1,160 metro cars.
Please click here for the original article courtesy of Bombardier Transportation.