Network Rail (UK) has been listed as one of the Top 50 Employers for Women in Britain by the Times.
The infrastructure manager says this accolade reflects its efforts to improve diversity and become a more inclusive employer in an industry that has traditionally been and still is a predominantly male one.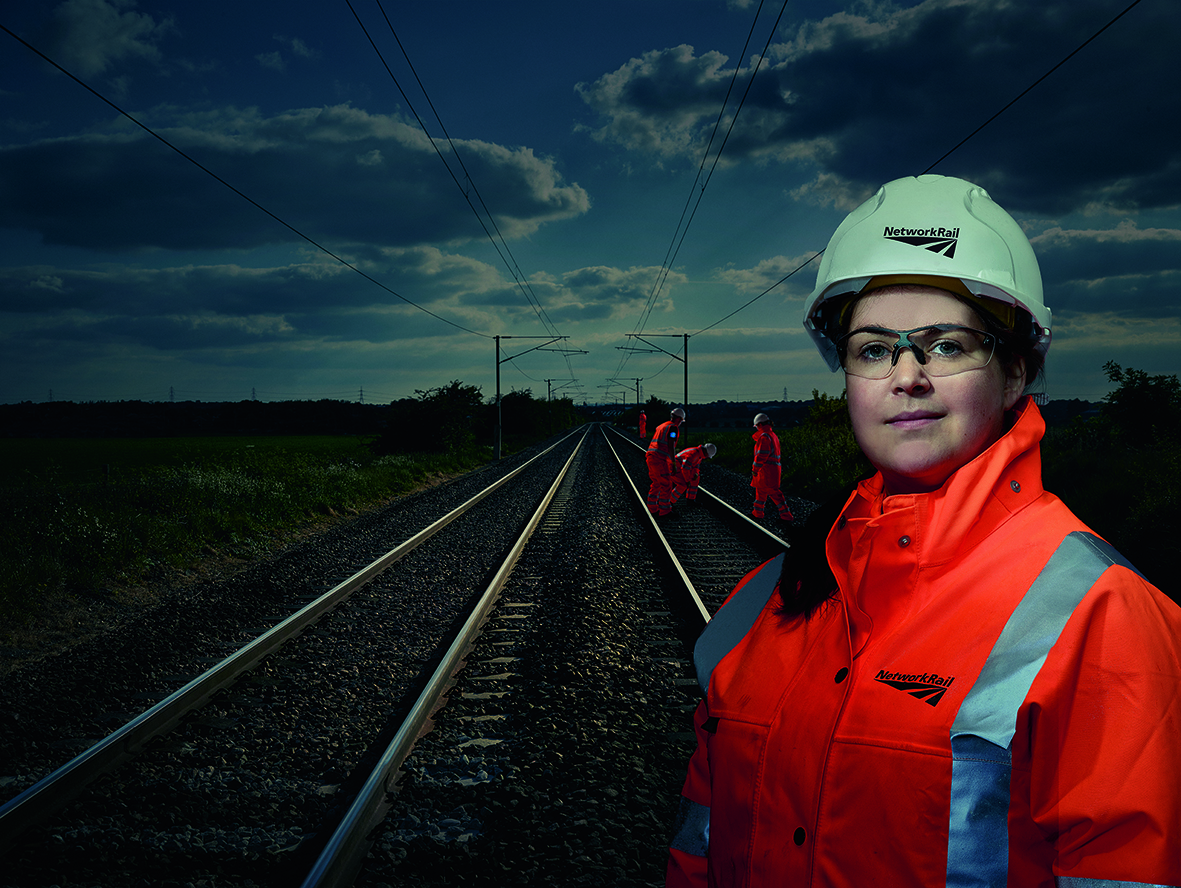 Network Rail has implemented the Gender Matters programme, which aims at bringing more women into the industry. As part of this programme, the organisation has set itself the target of having a 26 percent female workforce by the end of 2024. By comparison, those figures were 14.2 percent in 2014 and 18.9 percent at the end of 2020.
Another step has been NR's conscious effort to recruit and retain more women at all levels of the company by using gender neutral language in job descriptions and targeting universities that have a higher proportion of female students in their engineering departments.
"We are incredibly proud to have been named in this list. It is a reflection of the huge amount of work that has gone in to making Network Rail a more inclusive employer and a better place to work for all. We have made great progress, but we know there is more we can do – and more we will do – to make sure women thrive in our business.
"We know the benefits of having a diverse workforce, and we want to reflect the diversity of the people we that we serve. Having the right people in place is vital in helping us to deliver the safe, reliable, efficient and sustainable railway passengers deserve, especially as we build back from the Covid-19 pandemic and demand for rail begins to recover."
Network Rail is also running a Women in Leadership programme and more than 100 women have now taken part in it. This programme aims at progressing female staff into more senior roles.
Overall, Network Rail is attempting to be a more flexible employer with family-friendly approaches, such as job sharing.
Everyday needs of women are also being met better now with improved welfare facilities for women such as toilets, shower facilities, drying rooms and sanitary products.
"We look forward to the day when commitment to gender equality is the norm, not the exception. Until then, I hope more employers take note of Network Rail's ambition on gender equality."