Once again, the Christmas break has been a busy time for Network Rail engineers working on upgrading Britain's rail network.
Wales & Western Region
This December, Network Rail completed 22 million GBP worth of essential upgrades in its Wales & Western region / Western route – between London Paddington and Penzance.
The track between London Paddington and Slough was upgraded. Engineers removed old and unreliable signalling equipment, installing modern replacements.
In Stroud, the railway bridge over the canal at the Ocean in Stonehouse was replaced. The existing culvert was replaced with a new open structure, meaning that boats can pass through for the first time in 1968.
South Gloucestershire: more than 1km of new track was laid either side of Bristol Parkway station, requiring more than 1,400 new sleepers.
Work on the Bristol Rail Regeneration programme continued at Bristol Temple Meads with the installation of tactile paving along the edge of the station platforms.
Network Rail installed a 2.9m GBP bridge in Wem, North Shropshire, replacing one that was more than 100 years old. Wem sits on the route between Shrewsbury and Crewe.
Eastern Region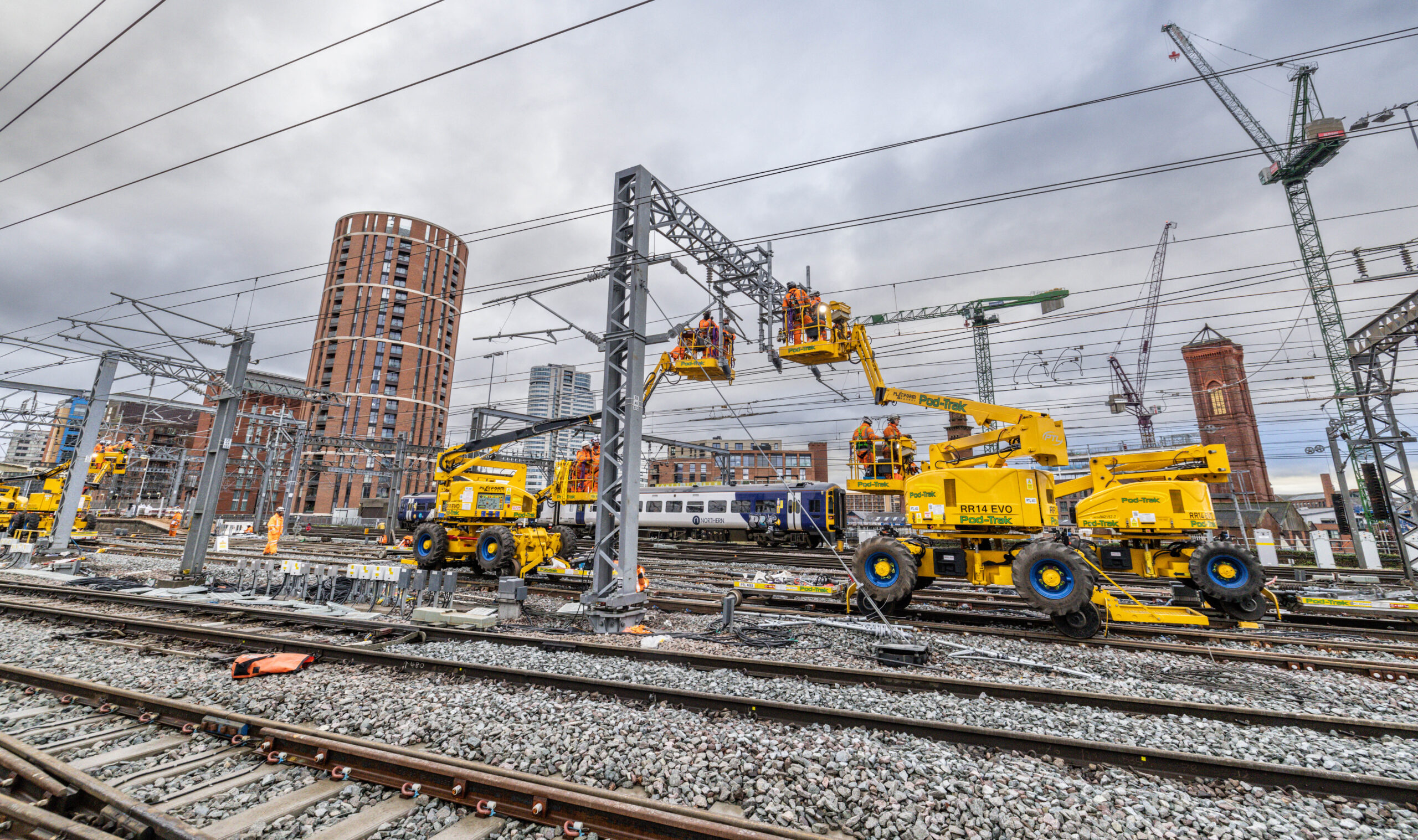 Network Rail completed the biggest track upgrade at Leeds station in 20 years, with the track layout between platforms 4 and 6 successfully remodelled. More than 1,500m of new electric wires were installed and more than 200m of track were replaced. Furthermore, platform 7 was extended to allow longer trains to serve the platform.
Network Rail also completed major track and signalling upgrades in Manchester as part of the Transpennine Route Upgrade (TRU). Four new track components were installed and two sections of new electric wiring were completed. Signalling equipment near Manchester Victoria was also upgraded.
North West & Central Region
As part of Britain's Railway Upgrade Plan, Network Rail engineers upgraded the signalling equipment at Birmingham New Street and Macclesfield. They also performed platform extensions at these stations to allow longer trains to run between Wolverhampton and Telford.
Track laying took place as part of the East West Rail project at Bletchley.
Southern Region
As part of an ongoing 160m GBP project to replace old 1970s signalling equipment on the London Victoria to East Croydon route, Network Rail has fully rebuilt Pouparts Junction near Battersea and installed signal gantries, cables routes and power supply points along the lines from Balham to London Victoria.