MTR Achieves Record Punctuality on Stockholm Metro
Passengers on the Stockholm Metro operated by MTR have benefited from 25 consecutive months of record punctuality rates. The Stockholm Metro, which MTR Tunnelbanan has operated since 2009, reached a punctuality rate of 98.5% in August – marking 25 consecutive months of year-on-year record improvement. MTR Tunnelbanan has responsibility for the planning and running of the system, on which more than 330 million journeys are made annually.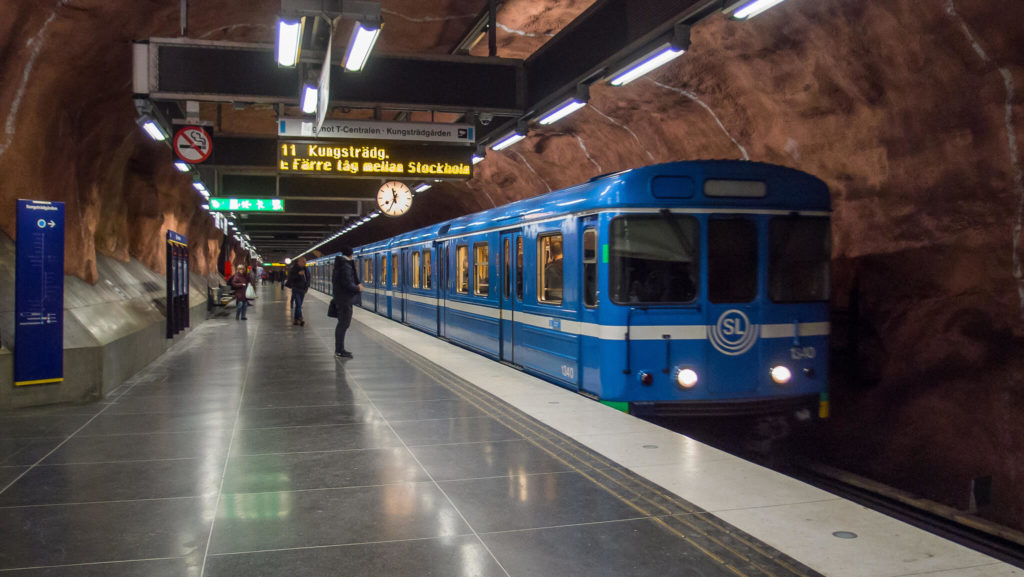 The impressive achievement has been attributed to MTR Tunnelbanan's ongoing focus on improving its operations on the Metro and collaborating with partners to ensure the smooth and integrated running of track and train.
MTR Tunnelbanan has deepened cooperation with its infrastructure partner, Strukton, introduced various digital innovations to support its drivers, and has carried out a number of ongoing improvements to its traffic control centre and timetable in order to enhance punctuality.
MTR Tunnelbanan has also benefitted from a highly effective working relationship with its rolling stock maintenance partner, MTR Tech – a wholly owned subsidiary of MTR Nordic.
In February 2015, MTR was presented with the 2014 Swedish Quality Award for its operation of the Stockholm Metro. The prestigious award is presented annually by the Swedish Institute for Quality to an organisation that serves as a role model for quality work and has shown a long-term, systematic approach to introducing quality improvements.
MTR also operates the MTR Express – an open access train service operating on the 455 kilometre route connecting Stockholm on the east coast and Gothenburg in the west. Launched in March 2015, punctuality on the MTR Express is regularly 10% higher than the competitor on the same route.
MTR has a track record of improving punctuality and reliability on the services it operates around the world.  MTR operates the Hong Kong metro system – one of the busiest and highest performing railways in the world – transporting five million passengers per day with 99.9% of passenger journeys delivered on-time.
In the UK, MTR has been a joint operator of the London Overground rail concession since 2007.  The London Overground has since improved from one of the UK's least punctual to consistently one of the most punctual rail services. Overall delays on this service have been reduced by over 50% making LOROL one of the UK's top performing operators in recent years.
In May 2015, MTR began TfL Rail branded services between Liverpool Street and Shenfield. Overall delays have since been reduced by approximately 40% and the service has become one of the top performing in the country. MTR also recently submitted a bid for South West Trains in a joint venture partnership with FirstGroup.
Jeremy Long, CEO, European Business at MTR Corporation, said:
"MTR has a global track record of improving reliability on our services and we apply a systematic approach to every aspect of our operations.

"Collaboration with partners is key to a successful operation. In Sweden we have established close cooperation with the infrastructure provider on the Stockholm Metro, and worked hard to ensure the entire operation owns the challenge of delivering exceptional results for passengers."