British Transport Police Officers to be Equipped With Body Worn Cameras
All frontline officers at British Transport Police (BTP) will soon be equipped with body worn cameras.
Following a successful 12-month trial, more than 2,800 cameras are now being rolled out across England, Scotland and Wales.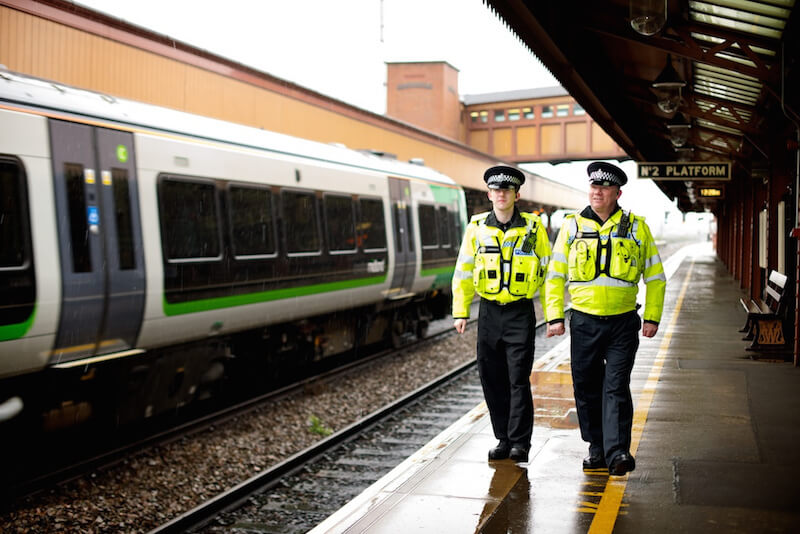 BTP Assistant Chief Constable Paul Brogden said:
"A trial of body worn videos over the last year showed that they helped bring about speedier justice for victims.

"Not only do they provide vital evidence in cases, but they also can protect officers against malicious complaints and reassure the public as they travel through stations and on trains."
Body Worn Cameras
The cameras will be attached to the officer's uniform and will not be permanently recording.
Members of the public will be told when they are being recorded and the camera is highly visible.
Any recorded footage is automatically uploaded to secure servers and flagged for use as evidence at court or other proceedings.
Video footage not retained as evidence or for a policing purpose is automatically deleted within 31 days.
ACC Brogden added:
"These cameras will help our officers in the many challenging situations they face every single day.

"The presence of a body worn camera can help diffuse situations without the need for force, and can help speed up the justice system.

"This is BTP using cutting edge technology to make sure we're protecting the public in the best possible way."
The cameras are being rolled out now and every officer is expected to be equipped with body worn video by the end of March next year. 
Original article © British Transport Police.
FOR ALL THE LATEST INFORMATION, NEWS, IMAGES, VIDEOS AND ARTICLES ON ALL ASPECTS OF SURVEILLANCE/CCTV, PLEASE CLICK HERE.