Deutsche Bahn says that the total investment it is making in new trains until 2026 is 12 billion euros. Of this, 8.5 billion will go towards long-distance vehicles and 2.7 billion to redesigning and acquiring vehicles for Germany's big five S-Bahn networks. Lastly, DB Regio will spend around 1 billion euros on modernising its fleet with 350 new vehicles.
The 12 billion euro investment in new rolling stock will result in an annual capacity increase on long-distance services of 20 percent, from 200,000 seats to 240,000 seats. The number of ICE 4 trains will go up from 38 to 137, there will be 30 additional HGV trains, there will be a further 42 IC 2 trains and 23 of the new ECx trains, which Talgo is manufacturing. At the same time DB will remove 141 IC 1 trains from service.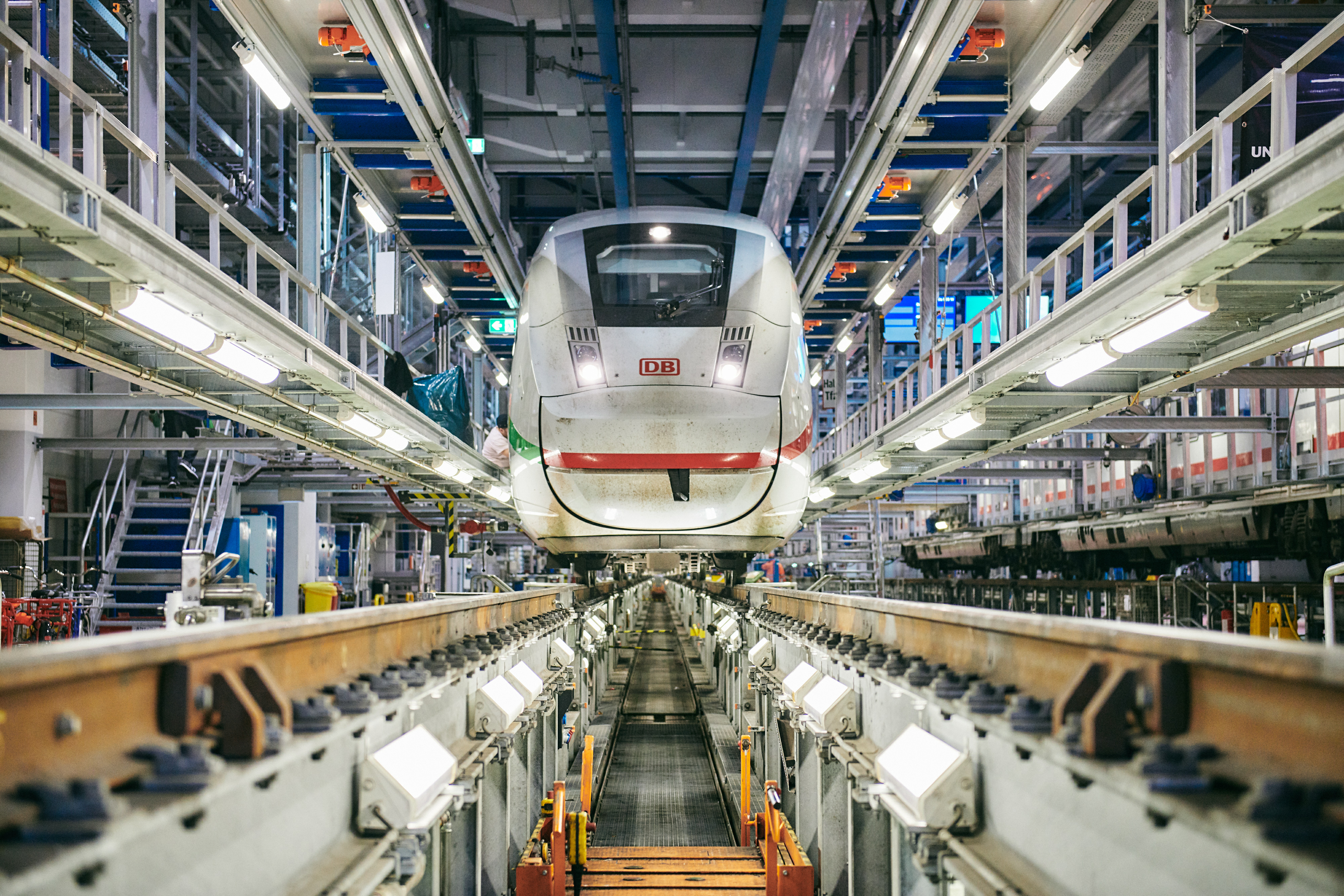 In addition to investing in new trains, Deutsche Bahn is also focusing on increasing services. For example, it has introduced extra services on the Berlin-Munich line during the 2018/19 timetable that resulted in 3,000 additional seats per day. This led to increased demand on this service of 14 percent compared to the previous year. DB will continue to expand this service during the 2019/20 timetable.
"Every euro for more rails and modern trains is a good investment. Attractive connections between cities, high-performing mobility in our urban centres and in rural regions are the supporting pillars of our transport transition."
Deutsche Bahn is currently replacing InterCity trains with modern ICE trains. Some of the IC trains are more than 40 years old. On the ICE services passengers will be able to enjoy free wifi, quiet carriages, family carriages as well as the ICE entertainment portal.
Service Timeline
2019/20: Launch of the IC route Warnemünde / Ostsee-Rostock-Berlin-BER-Dresden; additional ICE trains between Hamburg and NRW; Berlin-Munich line at full capacity
2021: Services every 30 minutes between Hamburg and Berlin; launch of the IC line Frankfurt (M)-Siegen-Dortmund / Münster; launch of the fast EC line Munich-Zurich; 13-car ICE 4 trains enter service
2022: Hourly IC services between Stuttgart and Zurich
2023: Wendlingen-Ulm high-speed line will open, shortening travel times between Stuttgart and Munich; 30 new high-speed trains for Cologne-Rhein/Main and Munich-Berlin
2024: Additional fast ICE line NRW-Berlin; pre-stage of half-hourly services between Hanover and Berlin; ECx launch between Amsterdam-Berlin and Westerland; launch of a new two-hourly IC service between Nuremberg-Jena-Leipzig
2026: Half-hourly services on the axis Hamburg-Hanover-Frankfurt(M)-Stuttgart-Munich; S21 opens with shorter travel times Cologne/Frankfurt-Mannheim-Stuttgart-Munich
Also read: