On 12 March the government of Czech Republic put in place a regulation halting all international rail services to and from the country because of coronavirus.
RegioJet
The Czech private rail company RegioJet says that starting 14 March it will cease all rail services as a result of this regulation. RegioJet has put a stop to all ticket sales for its international train and bus services until 5 April. Trains connecting Czech locations with most other countries will depart for the last time on 13 March to return to Czech Republic by midnight. The last rail connections between Czech Republic and Slovakia took place on 12 March.
All passengers with reservations on international routes will get an automatic refund.
RegioJet operates international rail services into Slovakia as well as into Austria (Vienna).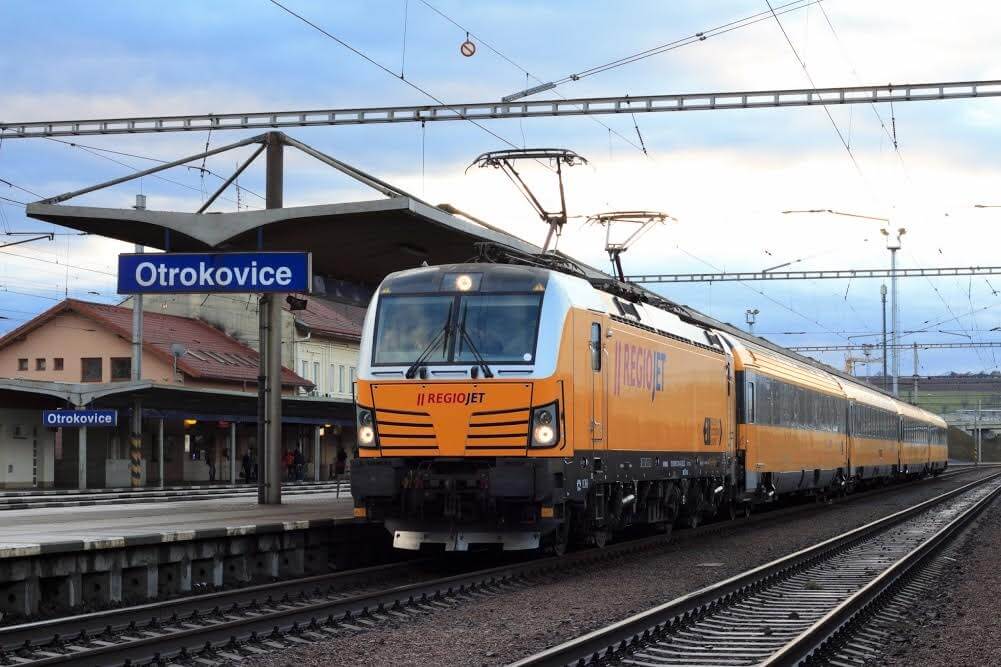 Deutsche Bahn Services to Czech Republic
On 12 March Deutsche Bahn announced that starting on 14 March it would stop its EC connection between Hamburg and Prague via Berlin and Dresden.
Two of its international bus services into Czech Republic are also affected.
OEBB Services to Czech Republic and Slovakia
As a result of the halting of rail passenger travel into Slovakia, OEBB is ceasing its international passenger services starting 7am on 13 March. Consequently there are now no local or long-distance connections between Austria and Slovakia. Under regular timetabling OEBB runs rail services between Zurich and Bratislava via Austria. This service will now only travel between Zurich and Vienna.
The InterCity between Vienna and Kosice will stop running from 13 March. All local rail connections to Bratislava will terminate in Marchegg from 13 March, while the local rail services to Petrzalka will end in Kittsee from 13 March.
Starting on 14 March, all international passenger trains into Czech Republic will stop. All passenger services to Czech Republic and Poland will operate according to schedule on 13 March with the exception of the NightJet service between Vienna and Berlin/Warsaw. The last RailJet to Prague will depart on 13 March at 7:10pm from Vienna. OEBB's Polish services are affected as they travel through Czech Republic.
Freight Services
There are so far no restrictions to international freight services in order to guarantee the supply of goods within Europe.
Also read: