Swiss rail operator SBB has started limiting rail services with Italy.
As a result of strict travel restrictions imposed by the Italian authorities as a result of the coronavirus outbreak, Trenitalia has implemented substantial reductions in its national long-distance timetable. According to Trenitalia, they largely affect connections in the north of the country, but also connections to Rome. Because of the instructions issued by the authorities and the massive drop in demand, Trenitalia approached SBB with the request to reduce or shorten individual services of the jointly operated EC trains to Milan and Venice.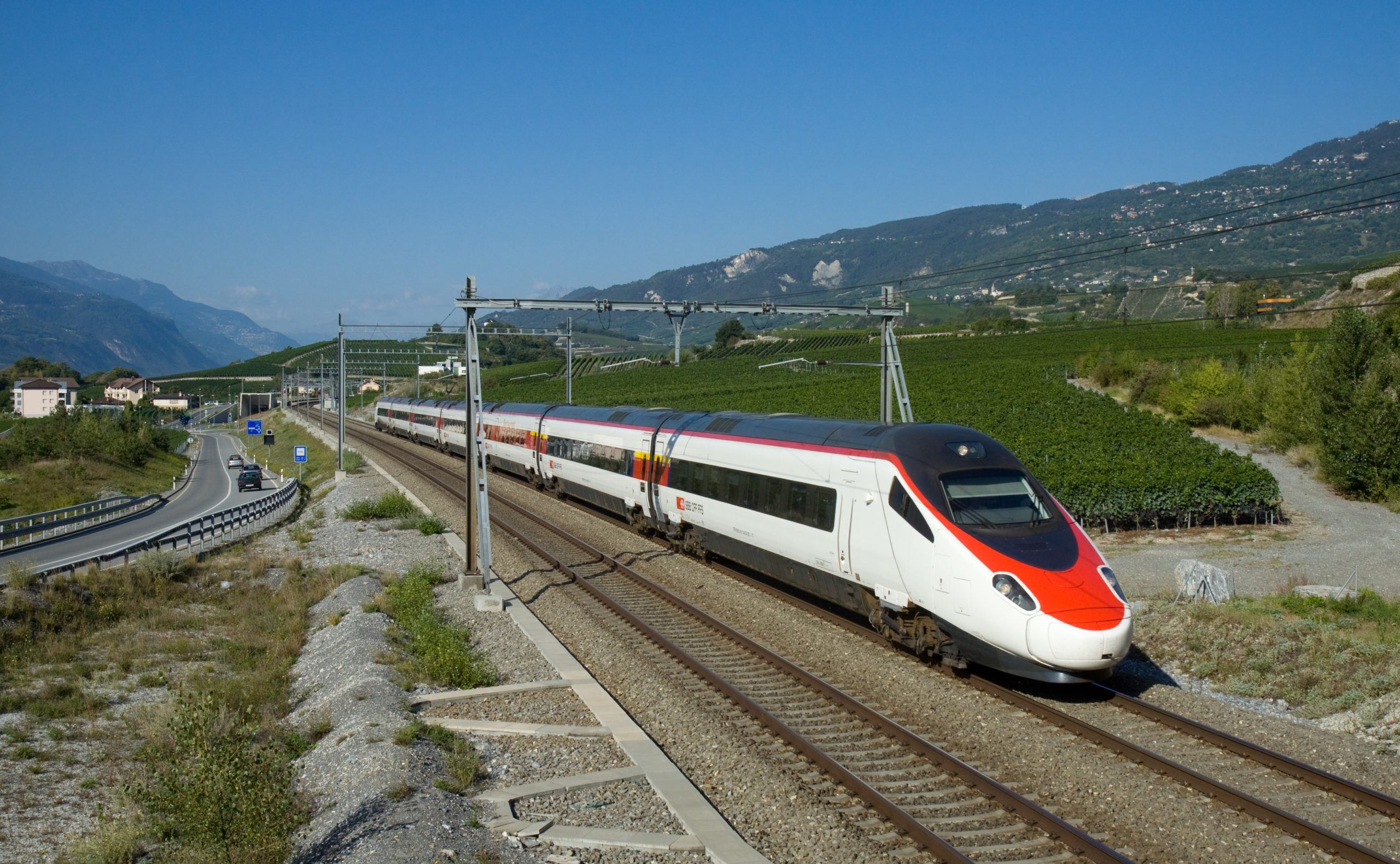 Starting on 1o March, both trains travelling from Zurich and Geneva to Venice via Milan halted in Milan. Today, 12 March, the SBB is cutting further connections between Switzerland and Milan. These trains will now only travel on the Swiss section to either Chiasso or Brig.
Gotthard & Simplon Axes
This affects three of nine EC connections on the Gotthard Axis. Zurich to Milan (and the return services) will now only travel between Zurich and Chiasso.
On the Simplon Axis two out of seven connections are affected – one from Geneva and one from Basel, along with their return services. These will now stop at Brig.
These measures are in place until 5 April 2020 and the Federal Transport Office (BAV) has been informed. Passengers can no longer make reservations for cross-border travel. Any passengers affected can switch their tickets to other trains for free. The tickets are valid on all EC trains on the stated date. Tickets with a travel date until 30 April 2020 will be compensated in full before departure.
SBB says there will be no impairments to the national long-distance services within Switzerland. It also wants to maintain an appropriate level of cross-border services.
There are currently no further restrictions in place for international rail services into and out of Switzerland, subject to current developments and instructions from the authorities.
Also read: