Amtrak Announces Refurbishment of Acela Express Trains on NEC
Amtrak has announced a $4 million investment in refurbishing the interiors of every train in the Acela Express fleet, which serves the Northeast Corridor (NEC) between Boston and Washington, DC. The refurbishment of all 100 trains and 6080 seats in the fleet will be completed by July 2019. The 14-month programme will include new carpeting for the aisle runners and new cushions and covers on all business and first-class seats. The old cushions and covers will be recycled and turned into carpet padding, whilst the leather will be made into consumer goods such as handbags and wallets. All of the trains will be deep cleaned.
Richard Anderson, CEO and President of Amtrak, said:
"Customers expect a premium experience when they board an Acela Express train, and these updated interior features will provide a more comfortable, refreshed look and feel – whether you want to relax, move about freely, work or play."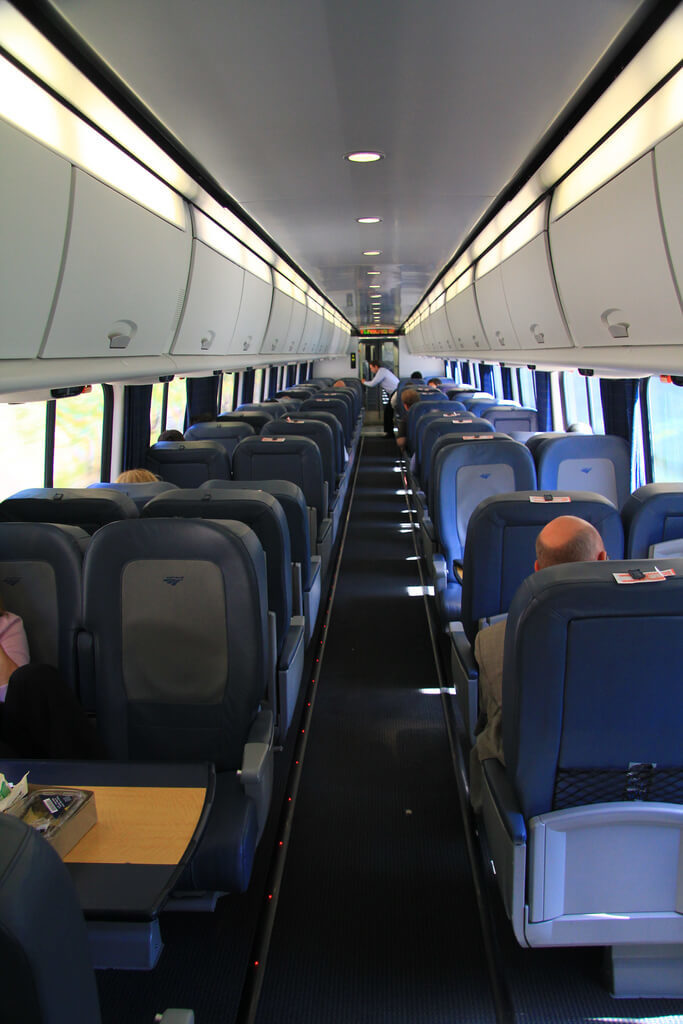 Refurbishment Schedule
The first two trains will be refurbished in May and June 2018 and thereafter one train will be refurbished every three weeks until completion of the programme. The scheduling of services on the NEC will not be affected by the brief withdrawals of trains for refurbishment.
New Acela Express Fleet
This programme is occurring in advance of the introduction of a new fleet of Acela Express trains. The introduction was announced in 2016 and the first new train will start testing in 2019 and enter service in early 2021. All trains in the current fleet will be replaced by 2022. The new trains, which will increase the size of it by 40% and seating capacity by a third, will be provided by Alstom and manufactured at Alstom's Hornell and Rochester facilities in New York State. These new, higher-capacity trainsets are necessary due to the on-going popularity of the Amtrak Acela Express service, with many selling out during peak times.
FOR ALL THE LATEST INFORMATION, NEWS, IMAGES, VIDEOS AND DOCUMENTS ABOUT TRAIN INTERIORS, PLEASE CLICK HERE.