Unlocking the Potential of Stainless Steel in Railways
After a remarkably impressive debut last year, India's reputed tradeshow organizers, Virgo Communications & Exhibitions, are once again organizing their much-lauded second edition of GSSE: Global Stainless Steel Expo 2023 from 14 to 16 September at Bombay Exhibition Centre, Mumbai. It's a 'must-attend' tradeshow for all those who are connected with the stainless steel industry and processes related thereof.
GSSE is an apt platform that attracts participation of India's leading stainless steel producers who come together to showcase sustainable business solutions to end-user industries. The event will further augment usage of the metal, mainly in India, which is the second largest consumer of stainless steel in the world. The platform presents an exclusive opportunity for manufacturers and suppliers of stainless steel products to meet with potential customers representing 200+ product applications from India and across the globe. It has fast developed as the largest dedicated stainless steel industry stakeholder platform that helps end-user industries to source and network!
Vijay Sharma, Director, Jindal Stainless, said:
"As the exclusive Title Partner for GSSE, we are looking forward to yet again interacting with fellow stakeholders in the stainless steel ecosystem, including suppliers, users, traders, associations, regulators, and fabricators. Together with these partners, we intend to leverage this event to discuss issues pertinent to the growth of India's stainless steel industry, and solutions needed to raise the bar for the whole country."
Stainless steel has stood the test of time and proven to be the most reliable raw material in comparison to other metals in a lot of industries. Discovered in the year 1913, it wouldn't be wrong to say that this metal has brought about a revolution due to its application, and has been momentous in bringing about great change and progress in varied sectors. A huge percentage of stainless steel used across the world is used in the ART sector, namely in automobile, railways and transport, apart from the construction industry and kitchen utilities. The automotive, railway and transport (ART) sector is emerging as the fastest growing segment that consumes large amounts of stainless steel in India. This industry alone has grown around 30% over the last 8 years, propelled by large requirements especially for railway wagons, passenger coaches and automotive exhausts.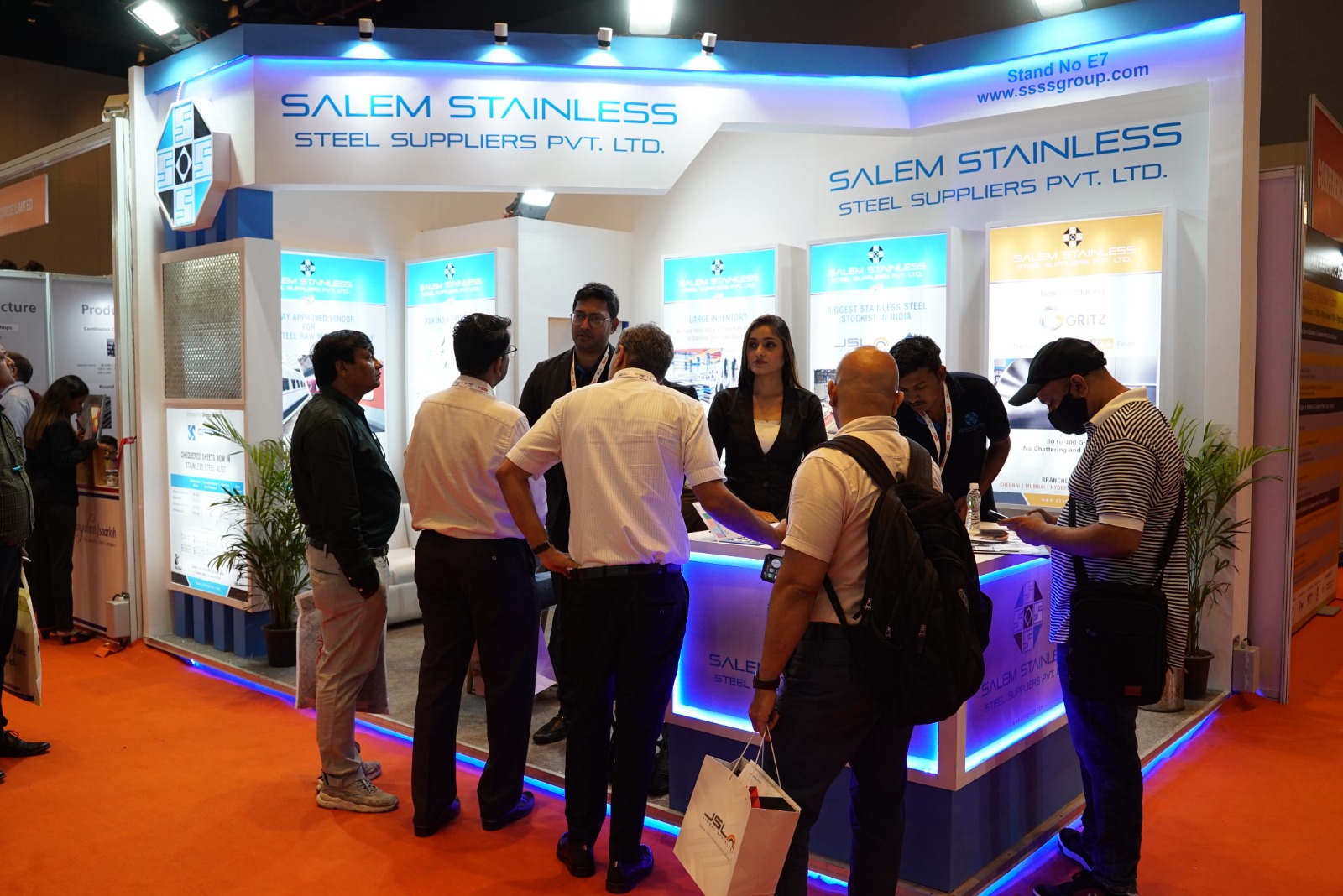 While stainless steel is a crucial metal in the construction of these transportation systems, it is also indispensable in the construction of roads, bridges and railway tracks. The strength and stability that it offers and its endurance to extreme weather conditions has made it an ideal choice for the construction of bridges, tracks, metro stations etc., as it can be used even in the most adverse weather conditions. Stainless steel is extensively used in the railway segment, both for exterior build and internal details. Stainless steel is used for varied purposes – something as complex as coils, that join the rail cars together, are made of steel, while it is also used for simple handrails and tray tables inside passenger trains. Excellent resistance to fire, extreme weather conditions and high absorption of energy makes stainless steel a preferred choice for both external and internal finishes.
Rolled bars, flat plates and many other products are customized for the ART segment, as it is a very huge market for the stainless steel industry. Qualities of stainless steel like its toughness, sterile appearance, adaptability to be rolled or pressed into varied bars, sheets etc. make it a universal choice. Manufacturers offer parts, hardware, fittings and machinery made of stainless steel, exclusively catering to this industry that is growing rapidly every day. The fact that stainless steel is a green material, can be cleaned easily and can be completely recycled further makes it a choice for many industries, replacing its contemporaries.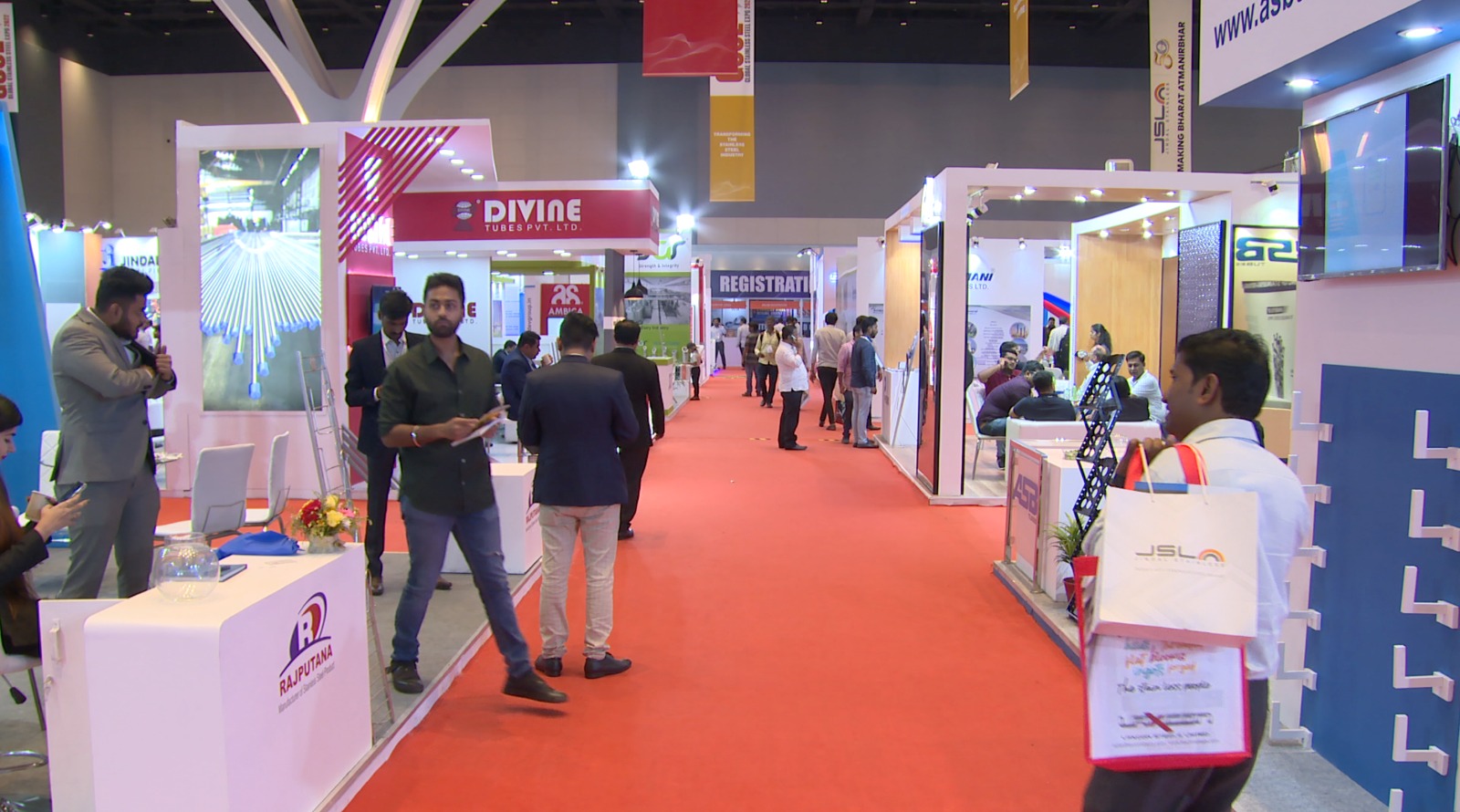 © Virgo Communications & Exhibitions
Stainless steel has been a metal of choice in manufacturing railway coaches and trains like Vande Bharat for the last 7-8 years. Choice of stainless steel for rail coach manufacturing was vindicated on comparing the visuals received from the recent tragic Balasore accident site with visuals of Gaisal accident. It was seen from the visuals of Balasore accident site that stainless steel LHB coaches post-accident had retained their shape and did not crumple, and in comparison, non stainless steel ICF coaches which were involved in the Gaisal accident site had piled up over each other and lost their shape, resulting in higher casualties in spite of the fact that it was a collision between two trains, unlike Balasore where three trains were involved. Under these circumstances, stainless steel is better equipped to bear the stress arising due to dense crush loading (an indigenous term coined to convey the extent of overcrowding in Indian Railway coaches).
GSSE 2023: Highlights
B2B Exhibition
150+ Exhibitors
Overseas Participation
10,000+ trade visitors
100,000 sq. ft. area
Buyer Seller Meet
CEO Round Table
Industry and Technical Conference
12+ Knowledge Sessions
50+ Industry Speakers
GSSE 2022: Visitor Footfalls
National
No. of States – 25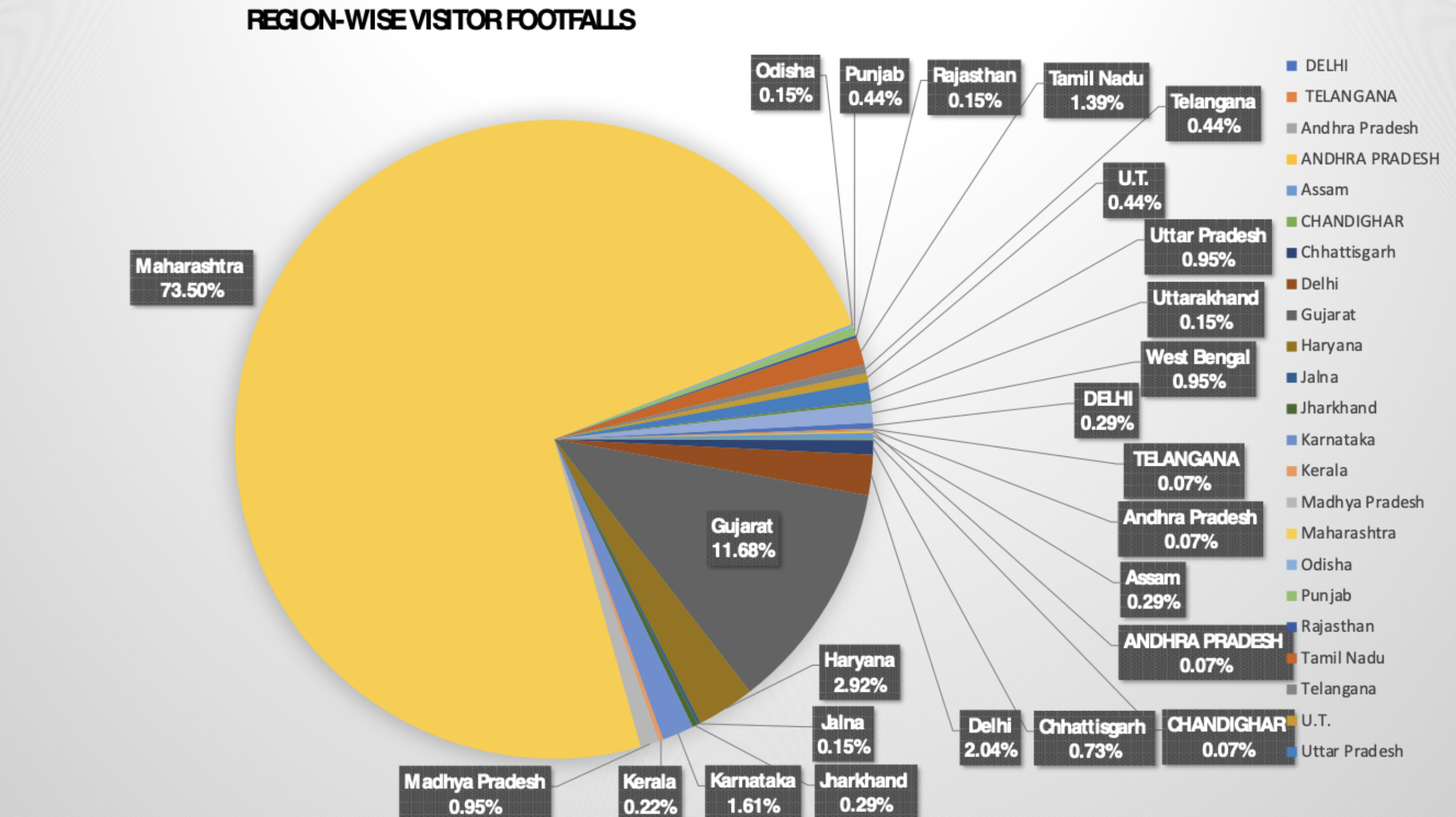 © Virgo Communication & Exhibtions
International
Countries – 22
© Virgo Communications & Exhibitions
Apart from the expo, a concurrent 3-day conference featuring 12 power-packed knowledge sessions with 50+ renowned national and international speakers is expected to draw 1,000+ attendees from 500+ organizations.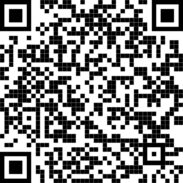 © Virgo Communications & Exhibitions
If you want to explore and learn about the advantages of stainless steel for your business, then GSSE 2023 is a must visit for you to witness the latest advances and updates in the stainless steel industry. Visitor registration is open for GSSE 2023. For more information, visit www.gssexpo.com or scan the QR code for simple online visitor registration.
This article was originally published by Virgo Communications & Exhibitions.