The UK government has announced additional railway funding for the north and Midlands.
An investment of 317m GBP (366.58m euros | 448.69m USD) into the TransPennine route upgrade is to boost punctuality, reliability and connectivity for passengers between York, Leeds and Manchester, and complete the delivery of electrification and upgrades between York and Church Fenton, the Department for Transport said. Asked whether this funding announcement was in addition to or instead of the 587m GBP in funding for the TransPennine route announced in the summer of 2020, a DfT spokesperson confirmed it was additional funding.
A further 69m GBP (79.79m euros | 97.67m USD) of improvements to increase freight capacity between the Port of Southampton and the Midlands was also announced.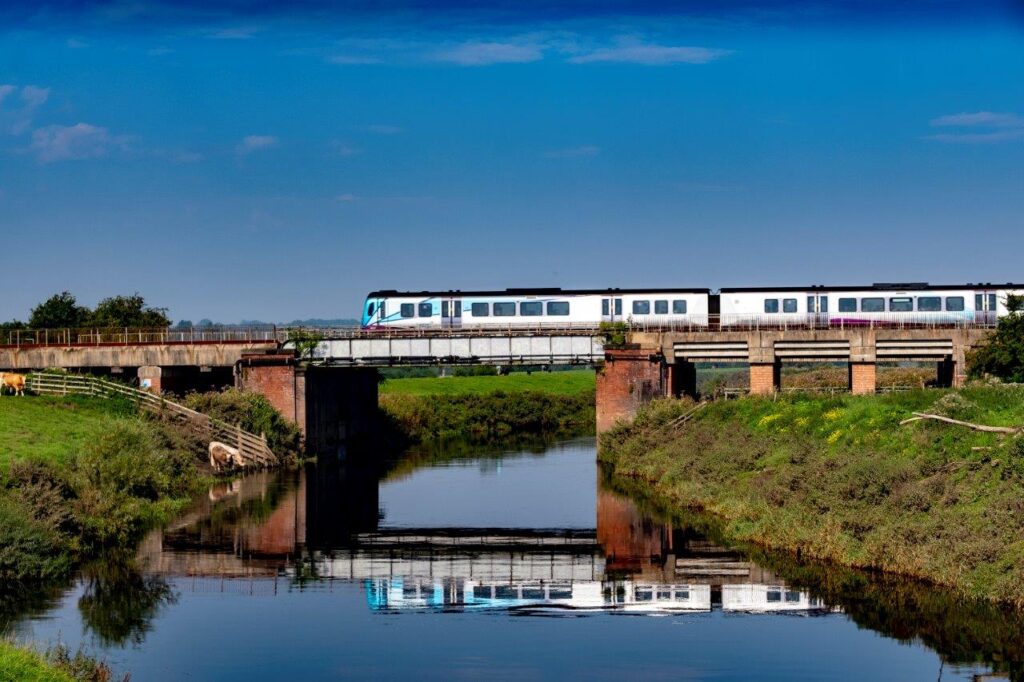 New stations at Marsh Barton in Exeter, and White Rose and Thorpe Park in Leeds will receive a 15m GBP (17.35 euros | 21.23m USD) investment from the New Stations Fund. The fund aims to connect communities, support retail growth, improve access to employment and leisure, and support greener travel choices.
"Following closely after our reforms to deliver a modern, green and innovative railway that meets the needs of the nation, this investment package will help deliver reliable, punctual services that passengers across the UK can count on."
This week Transport Minister Andrew Stephenson visited major works taking place along the Transpennine route including at Leeds, Hambleton and Colton, to see electrification works that form an important part of the government's agenda to achieve zero carbon by 2050. Importantly, the Department for Transport said that proposals for even more extensive electrification on the route were currently being considered.
As one of the busiest stretches of track in the North, with over 100 trains passing through each day, the newly funded upgrade work will improve reliability and enable new and upgraded hybrid trains to run under electric power.
"Additional investment into the Transpennine route upgrade will cut delays and create a more punctual network, with electrification helping deliver greener journeys on this key route.
"Only by investing in, modernising and expanding our railways can we provide passengers with the reliable and resilient services they expect, and create a transport network that is fit for the future."