Israel Railways Trains to Get Alstom ETCS Level 2 Atlas Solution
French rolling stock manufacturer Alstom has won a contract with Israel Railways (ISR). The company is to design and fit its ETCS Level 2 on-board system on to ISR's trains. Alstom will also test and commission the system.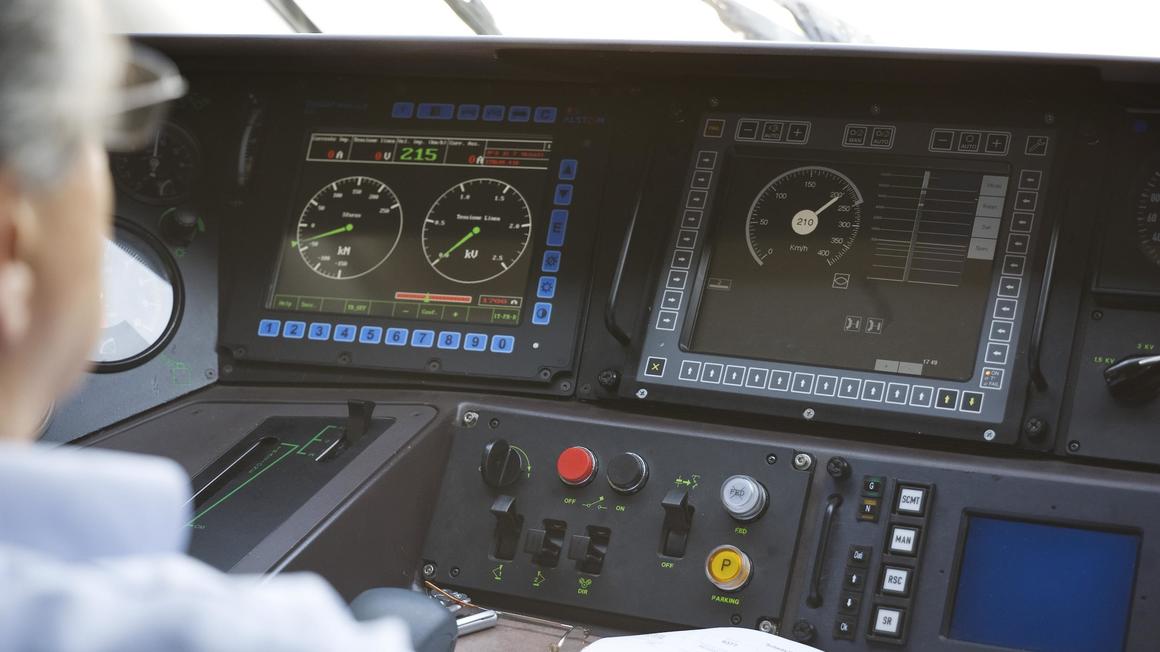 What does ETCS stand for?
ETCS stands for European Train Control System. It is part of ERTMS, the European Rail Traffic Management System, responsible for signalling and control. At Level 2 signalling information is displayed to the driver in the cab. This means the driver no longer needs to look out for trackside signalling information. This is possible because the train is fitted with a GSM-R antenna, which is capable of sending and receiving the relevant data. In Alstom's case, the company has called its ETCS solution 'Atlas'.
Israel Railways currently has a fleet of 192 trains. Alstom will equip all of them with its ETCS Level 2 solution. Overall, Alstom says  it will commence the design process in January 2019, with full installation taking around two years. The company will also be the project manager.
In addition to equipping ISR's existing fleet, the contract with Alstom includes an option for installing the solution on a further 34 trains.
The benefits of Alstom's ETCS Atlas solution are numerous. Firstly, capacity on railway lines can go up because trains can run closer together and at higher speeds. It does this without sacrificing any safety because the system automatically adapts the train's speed via continuous train control using the data from the GSM-R antenna. Secondly, the system is flexible. It is possible to upgrade its design at a later date, making the process simple. And thirdly, it is compatible with energy-saving driving profiles.
Didier Pfleger, Alstom Senior Vice-President for the Middle East and Africa, said:
"We are delighted that ISR has placed its confidence in Alstom. Passengers can be sure that they will be travelling safely with a state-of-the-art technical solution. Alstom has long contributed and wishes to continue contributing to the development of the railway industry in Israel. We are confident that our Atlas system will benefit ISR's services and increase the satisfaction of its customers."
The complete value of this contract is worth 45 million euros to Alstom.