ETCS Technology Installed on Network Rail's Class 313 Trains
Alstom has completed the upgrade of its ETCS technology, Atlas 200, on Network Rail's Class 313 test train, so that it is now compatible with ERTMS Baseline 3. This follows successful compatibility testing at Network Rail's ERTMS National Integration Facility in Hertford and benefits from train-track integration of a baseline 3 track installed for the first time worldwide by Alstom in Denmark last summer.
Alstom and Network Rail will now use the upgraded Class 313 train for testing and commissioning work to deliver ERTMS Baseline 3 to the Paddington-Heathrow stretch of the Great Western Main Line by 2017.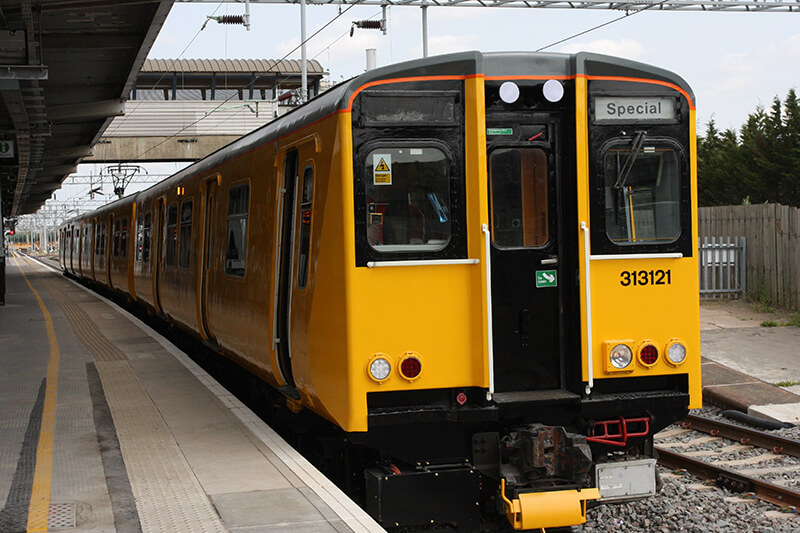 The work is a key milestone in the development of digital signalling, which will support the UK's Digital Railway plans to reduce journey times for passengers, improve safety, reduce maintenance costs and create more capacity on the UK rail network.
Nick Crossfield, Managing Director for Alstom in the UK & Ireland, commented:
"The successful upgrade of our Atlas 200 technology on the Class 313 train is a significant milestone towards a digital railway in the UK. It has the potential to bring huge benefits to Network Rail, operators and passengers alike. Alstom is one of the global leaders in rail signalling, with nearly three quarters of onboard ERTMS equipment in service being supplied by Alstom. Atlas is interoperable across European rail corridors and can be applied to all types of trains. It has a great track record abroad and we are looking forward to bringing its benefits to the UK"
Michael Flynn, Programme Director of Digital Railway, Network Rail, added:
"The ETCS technology upgrade is a critical step forward in furthering the Digital Railway agenda. Having seen what the technology can do for rail travel in other European countries, we are excited to be bringing digital enhancements to the UK Rail Network that will lead to an improved passenger experience."
The Class 313 upgrade is Alstom's third UK trainborne contract to install its ERTMS Baseline 3 technology. On trackside, Alstom was recently awarded a contract worth around €17 million by Network Rail to provide ETCS for Crossrail. The contract will see Alstom's signalling and infrastructure division deliver ETCS to enable Crossrail on the line between Stockley Junction and Heathrow Terminals 4 and 5.
Please click here for the original article.