Open Competition to Develop Design Guidelines for Rail Baltica Announced
RB RAIL AS, a joint venture between Estonia, Latvia and Lithuania for the construction of a standard-gauge railway between the countries and connecting to Poland and Finland, has announced an open competition to develop the design guidelines for the Rail Baltica Global Project. The competition is called "Architectural, landscaping and visual identity design guidelines for Rail Baltica".
The purpose of the competition is to develop technically and economically feasible criteria and guidelines for the urban and landscape design of the entire railway. The criteria should emphasise the needs of different groups who would use it, including older and disabled people. Stakeholders in the project affiliated to these groups – architects' associations, universities, and relevant NGOs – are encouraged to enter the competition. The deadline for submitting proposals is 18 July 2018. Adherence to the guidelines will be mandatory for all contractors involved in design and construction of the railway.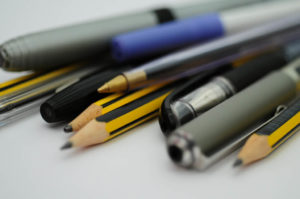 Competition Stages:
Entrants to the competition are required to provide an extensive analysis and quantitative economic assessment of the project to identify the most feasible level of standardisation of the guidelines. The competition includes three stages:
1. Analysis of conditions, taking into the account the existing studies and current state of the project and proposal for safety requirements for functionality of the Rail Baltica Global Project structure to identify the most feasible possible options to be standardised.
2. Preparation of conceptual guidelines for the railway bridge design and solutions for noise barrier implementation, animal passages, the visual identity for passenger stations, including functional requirements, embankment, cut and overpass landscaping.
3. Identification of stakeholders, expectation management and organisation of stakeholder workshops to promote a discussion, inform about possible solutions and present the results obtained.
Mart Nielsen, Chief Technical Officer of RB RAIL AS, said:
"We expect participants of this study to identify, involve and cooperate with wide variety of stakeholders in order to secure best practice based and innovative solutions for those elements and to increase sustainability and functionality of Rail Baltica railway by using best possible design solutions. Last but not least we aim at better considering user's and society needs during the design and railway delivery process."
Entrants should submit proposals by the deadline via the E-Tenders system.
The competition is co-financed by the Connecting Europe Facility (CEF) and is organised in accordance with the Public Procurement Law of Latvia. RB Rail AS has previously used a similar competition to identify candidates for positions in the project, including management and technical support.