On Wednesday 7 September 2022, Škoda Group presented the first new electric train unit for the Latvian railway operator Pasažieru vilciens to the public.
This electric train will first be put into trial operation in Latvia, after which it will be certified in accordance with European Union regulations to confirm its safe use in passenger transport.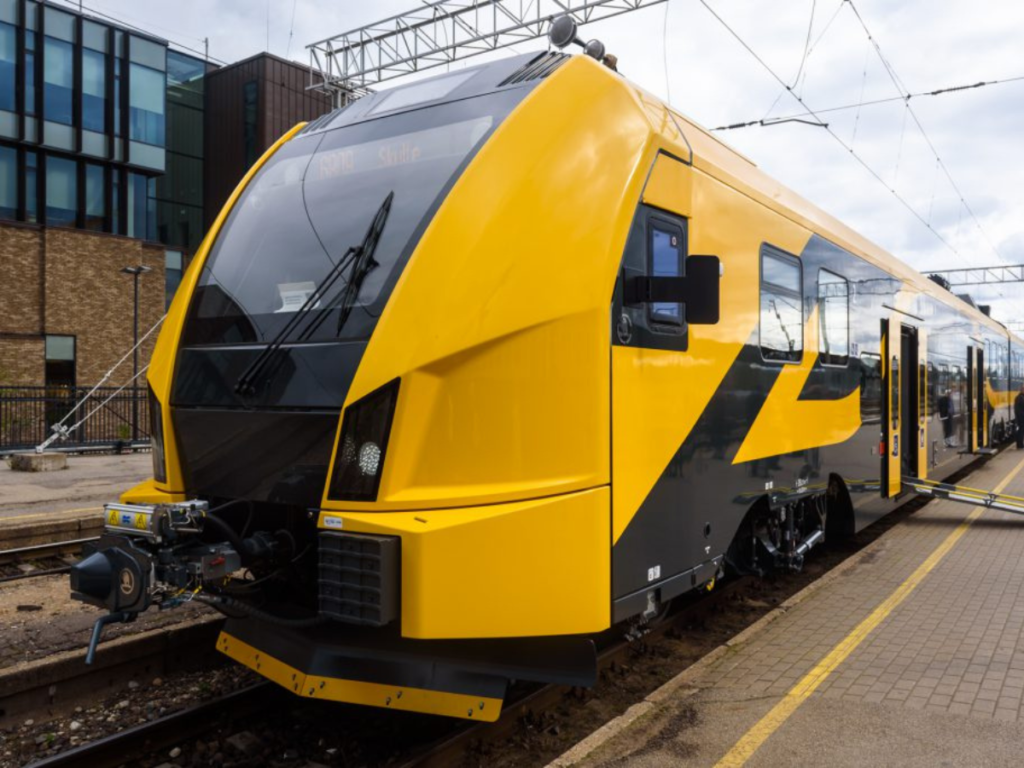 The launch of the electric train took place at Riga Central Station, on track 10, near platform 2. It was attended by the Minister of Transport Tālis Linkaits, the CEO of Škoda Vagonka Martin Bednarz, the Chairman of the Board of Directors of Pasažieru vilciens Rodgers Jānis Grigulis and a member of the Board of Directors of Latvijas dzelzcels Rinalds Pļavnieks.
"We have now delivered two units to the capital city and one more should join them by the end of September. In the last days of August, the first dynamic tests were successfully completed in Riga and in September we will start further tests to adapt the train control system and then we will start the tests required for certification.
"The entire production and transport process has been significantly affected by the war in Ukraine, which means that we have to transport trains by road in a dismantled state. This further affects the original schedule. This has already been negatively affected by the covid-19 disease pandemic, which has reduced the available capacity in production, the progress of technical and material preparation projects and deliveries from subcontractors.
"However, we have already welded 35% of the production process, i.e., almost 50 of the total number of 128 planned carriages, and preparations are being finalised for the start of serial assembly of the trains. As soon as the series production is in full swing, we will then be able to deliver them in a disassembled form by road for assembly right here in Riga."
"The new trains will significantly improve passenger rail services and strengthen the railway as the backbone of public transport. To be attractive to citizens, train services must be modern – with easy boarding, new trains and fast travel. By replacing Latvia's historic electric trains with modern trains, we will encourage people to choose trains for their daily journeys. With the new trains, we will be able to introduce a regular interval timetable with trains running every 15 to 20 minutes on weekday mornings and evenings, ensure accessibility for passengers with reduced mobility and offer other improvements."
"The introduction of new electric trains in passenger transport is a constant focus of our attention. Thanks to our cooperation with the Škoda Group, we are not only keeping up with the development of electric train production, but we are also jointly training Pasazieru vilciens employees to work with them.
"The electric train, as we see it here today, is being perfected in every detail to meet not only technical and safety requirements, but also the needs of passengers. One of the important tasks is, for example, to create a comfortable solution for transporting bicycles."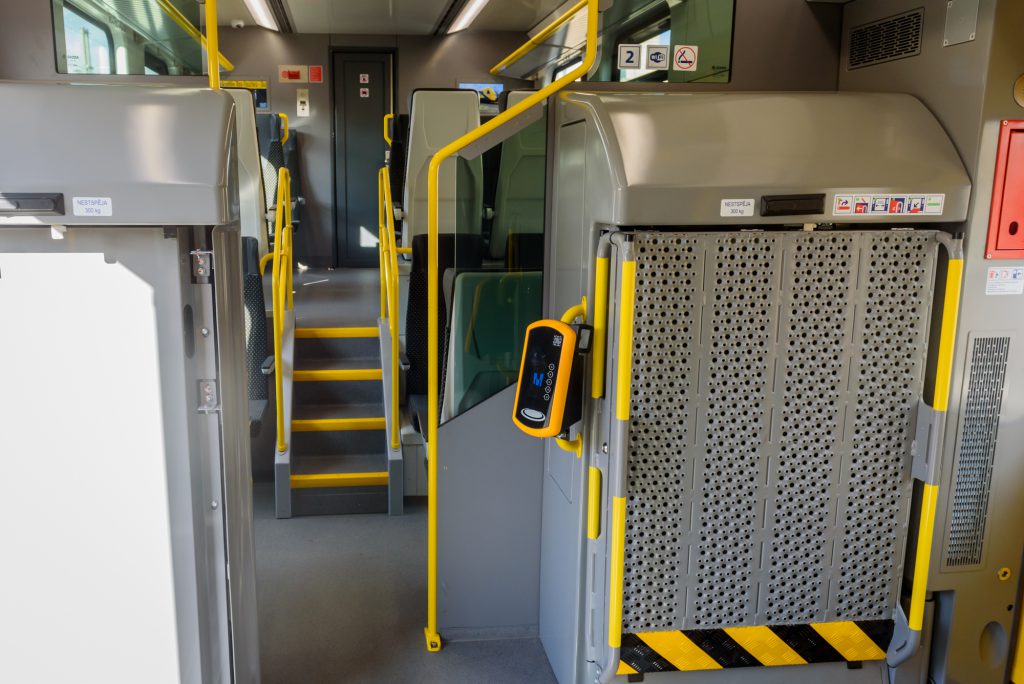 "Both modern and accessible railway infrastructure and modern and visually attractive rolling stock are essential to ensure the mobility needs and comfort of rail passengers, so it is really pleasing that a new modern passenger train has appeared on the Latvian railway infrastructure for the first time! In preparation for the day when new electric trains will start running daily on Latvian railways, SJSC Latvijas dzelzceļš is actively working to create the relevant infrastructure. Construction work to upgrade or rebuild 48 railway stations and stops will begin next week and will be completed along with the delivery of all new electric trains to Latvia by the end of 2023."
Škoda Group will deliver all 32 fully passenger-ready electric trains to Latvia by the end of 2023, each consisting of four carriages. One electric train will be 109 metres long and have 436 seats. The trains will have single-level boarding for passengers from the platforms, which will not only make transport more accessible to all, but also reduce the time needed for passengers to transfer at stops. In addition, wider train doors will help speed up boarding and alighting.
The new electric trains will have air conditioning, ergonomic seats and modern equipment. They will be equipped with video and audio information systems and powerful Wi-Fi connections. Their operation will be smoother and their cabins will have lower noise levels than those currently in use. The new trains will have a design speed of up to 160 km/h (currently 120 km/h). The maximum speed will be possible in the future on sections where the railway infrastructure allows it.
Thanks to the new electric trains from the Škoda Group, Pasažieru vilciesn will be able to introduce interval timetables on all routes of these trains. This means that the trains will run every 15 to 20 minutes on weekday mornings and evenings, which are traditionally the busiest times. The new trains will run in the direction of Aizkraukle, Tukums, Skulte and Jelgava.
This article was originally published by Škoda Group.