EC Refers Netherlands to Court of Justice
The European Commission has referred the Netherlands to the Court of Justice of the EU for failure to comply with safety and interoperability legislation relating to rail transport. The EC has made two separate referrals, the first relating to railway safety, and the second relating to railway interoperability.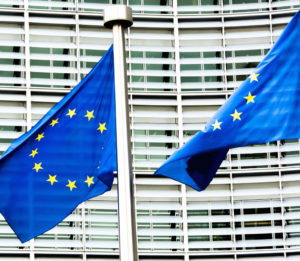 The Netherlands has failed to comply to the terms of the Railway Safety Directive (Directive 2004/49/EC) which requires Member States to create an independent safety authority and incident investigation body. Member States are also required to define common principles relating to the management, regulation and supervision of railway safety.
The Directive is intended to enable development and improvements in railway safety and better access by rail transport services to the market. Legislation in the Netherlands does not comply with this Directive by failing to establish decision-making principles of the safety authority. Nor does it keep to a required four-month deadline in the issuance of safety certification.
Failure to Legislate for Rail Interoperability
The Netherlands has also failed to comply with Directive 2008/57/EC, which establishes the suitable conditions by which rail interoperability in Europe can be achieved. Interoperability throughout Europe will enable "the safe and uninterrupted movement of trains which accomplish the required levels of performance for these lines". In order for this to be achieved, uniform regulatory, technical and operational conditions must be met.
It has failed to guarantee that infrastructure, rolling stock, signalling and other rail subsystems are compatible with systems across the European rail network. This Directive is intended to enhance the competitiveness of rail against other modes of transport.
The Netherlands has failed to ratify these Directives into national law, and have therefore been referred to the Court of Justice of the European Union. The EC has previously requested that the Netherlands transpose the two Directives in reasoned opinions sent in September 2014 (relating to rail interoperability) and in October 2015 (relating to rail safety). However, the Netherlands has failed to take the necessary legislative steps.
In February this year, Poland was referred to the Court of Justice for the same failure relating to railway safety.