Bombardier to Provide High-Speed Regional Trains to Västtrafik in Sweden
Bombardier Transportation announced that it has signed a contract with Västtrafik to supply 40 high-speed regional trains to cater for growing regional traffic in Sweden's region of Västra Götaland.
The estimated revenue for this contract is about €368 million and includes an option for 60 additional trains. Delivery is planned to begin in 2021.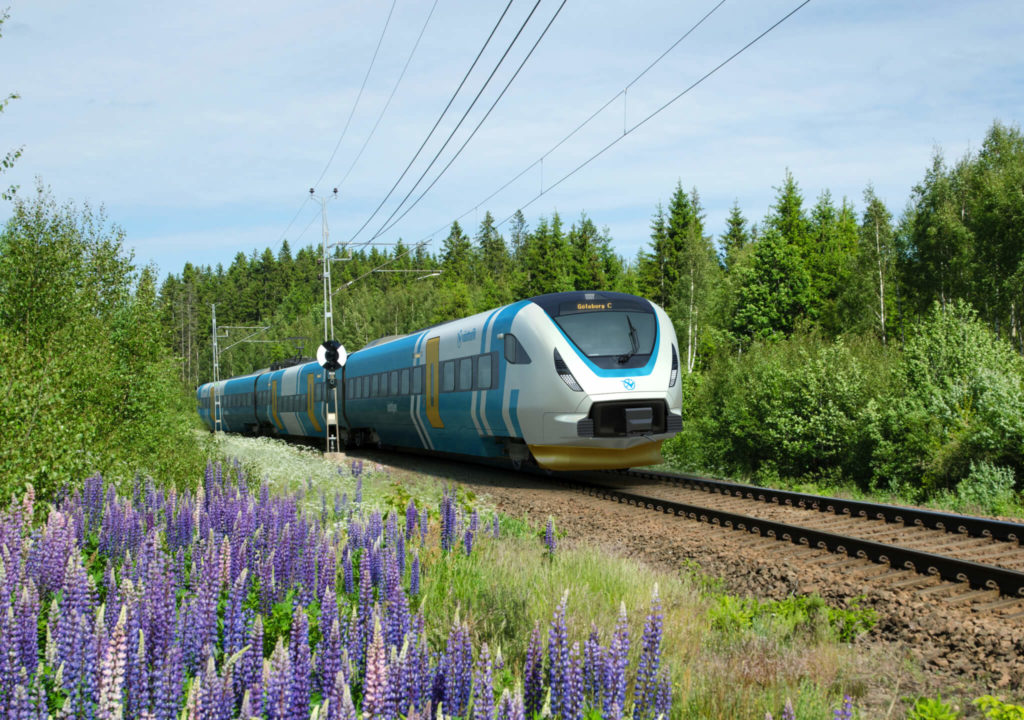 Designed for the Nordic Market
The three-car electric multiple unit trains are designed for high capacity, premium passenger comfort, low operational cost, and the ability to operate under the harsh weather conditions prevalent in Nordics. With a focus on the unique needs of Västra Götaland, Bombardier offers a solution that's highly reliable, safe for all those inside or around the vehicle and with a diagnostic capability to increase availability, ensuring a high degree of schedule effectiveness. The trains will operate at speeds of up to 200 km/h, offer seating for 270 passengers and includes features such as wi-fi, low-floor and multi-purpose areas.
Lars Holmin, (M) Chairman of the Board at Västtrafik, said:
"Since Västtrafik was formed in 1999 the ridership by train has more than doubled. We are continuously challenged to meet the target of 135,000 journeys per-day provided by the county. We see a steady increase in train passengers and we are on the right track. The new trains will contribute to even more attractive journeys for our customers."
Marina Sundman, Sales Director, Bombardier Transportation said:
"We are proud to support Västtrafik's efforts to meet a higher demand for public transport. Our longstanding partnership with Västtrafik, supported by our teams in the Sävenäs and Falköping depots in Västra Götaland have laid the foundation for designing the new train. We want to support regional growth by providing the ideal mobility solution that will ensure the comfort and ease of every passenger's journey. This important order is an endorsement of the quality of the products Bombardier designs, engineers, manufactures, and services for the Nordic market."
Bombardier's High-Speed Regional Trains
Bombardier's experience in delivering and maintaining high-speed trains in the region for the last 15 years offers an advantage as the new trains are optimised to meet the needs of drivers, onboard staff and maintenance personnel. The appealing Nordic design and low energy consumption will support a smart and sustainable lifestyle in the region for decades.
Original press release credit: Bombardier
FOR ALL THE LATEST INFORMATION, NEWS, IMAGES, VIDEOS AND ARTICLES ON ALL ASPECTS OF ROLLING STOCK, PLEASE CLICK HERE.