Vivarail's Patented Fast Charge Battery System a Success
UK company Vivarail has been working on converting old D78 metros from the London Underground into (among other things) battery-powered Class 230 D-trains.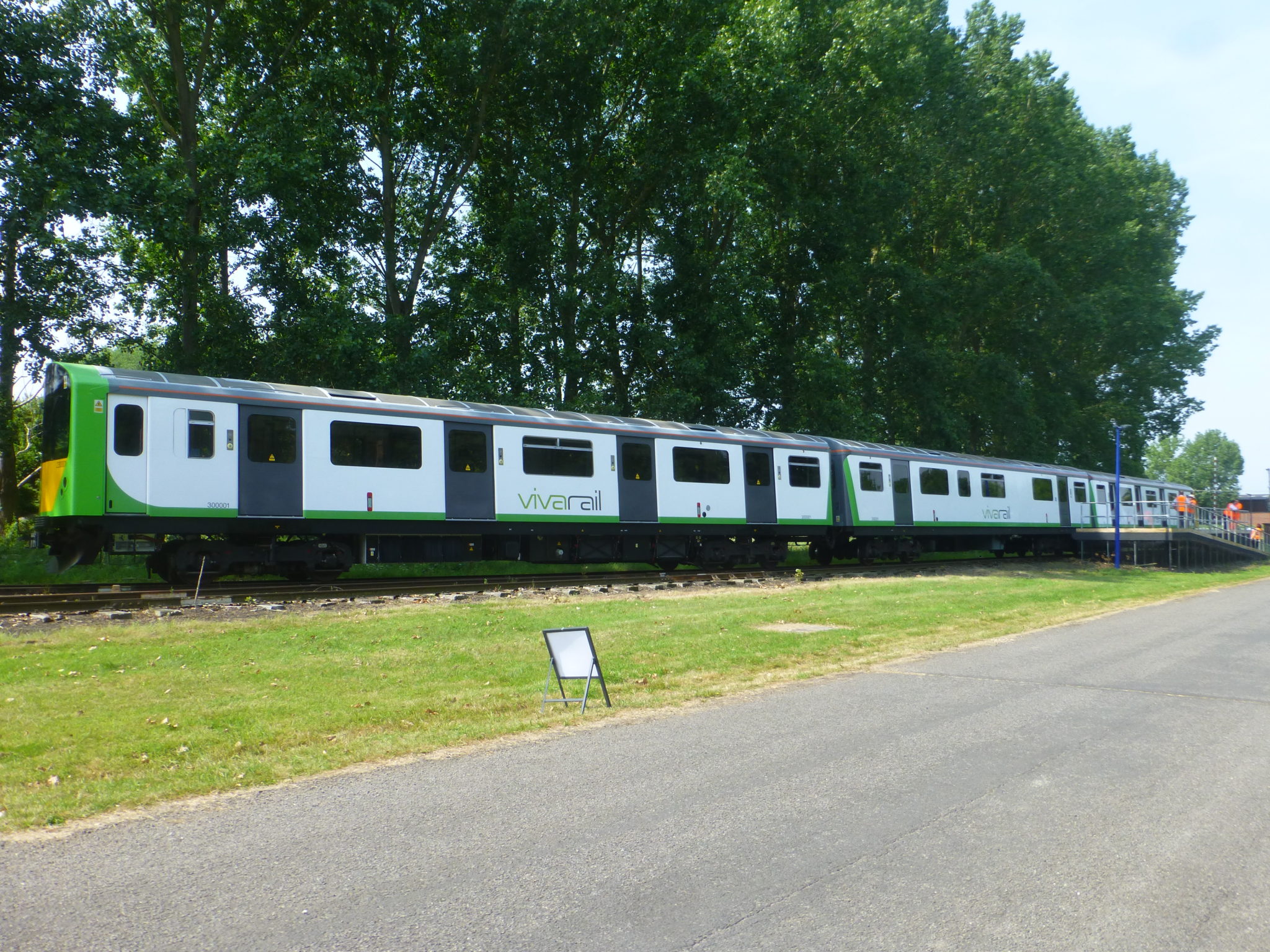 The company has now announced that its demonstration of its patented fast charge system to the Department for Transport and InnovateUK was a success. This demonstration comes at the end of a 12-month project funded by a grant from the Accelerating Innovation in Rail 4 competition. The competition is funded by the DfT and delivered by InnovateUK with the purpose of developing new technology.
Vivarail is currently the only company in the UK that has an operational battery-powered train with a range of 60+ miles (96.5km) between charges as well as the accompanying charging system. Together owners can take advantage of a functioning emission-free train.
Adrian Shooter, CEO, Vivarail, said:
"Having procured, operated and maintained trains over many years my aim with the Class 230 has always been to build a train that delights passengers and operators. I know how important it is to the public and the industry as a whole to phase out diesel units and our battery train is paving the way for that to take place today not tomorrow. This train can be easily brought into service saving huge amounts of spend on electrification and infrastructure."
In October 2018 Vivarail ran its Class 230 battery train on the Bo'ness & Kinneil Railway (Scotland). This demonstrated that the train is fully capable of offering reliable and consistent service. It further showed that the electronic control systems were in perfect working order.
Vivarail Fast Charging System
Now that Vivarail has also developed its fast charging system, its trains are very flexible. It works like this: there are short sections of third and fourth rails, which connect to the train via shoegear. The stopped train is able to obtain the current at a very high rate. This is important because it is not economical to have trains dwell for too long given timetabling pressures.
Vivarail faced a number of challenges. It had to use a shoe that could withstand the heat generated during fast charging. Consequently it opened for a carbon ceramic shoe. It also had to create a safe contact between the train and its power source. Importantly, the third rail design is not live unless the train is in place above it. When the driver stops the train, the connection occurs automatically. There is no need for any further manual input.
Charge times can be as little as seven minutes, even for 60-mile trips. Given this large range, operators have a wide range of routes to choose from.
Vivarail's Battery Bank
Since this train has to draw a lot of power in a short space of time it needs to have access to a suitable power source. To address this issue, Vivarail has created a battery bank. The bank is made up of packaged second-use batteries. This bank is connected to the main grid via which it can receive a slow, continuous charge. This power can then be unloaded in one fell swoop into the train.
These three solutions – the train, the fast charging system and the battery bank – are a simple and effective way to remove diesel trains from the UK rail network.