The Office of Rail and Road (ORR) has told the British rail industry that it needs to improve the reliability of passenger assistance for disabled passengers.
Following research involving more than 8,100 passengers – the ORR's 2023 annual rail consumer report that was published today – reveals that when passengers receive assistance, they are very satisfied with the process of booking and receiving assistance. However, there are still too many instances where passengers booked assistance and then did not receive it.
Compared to last year, there has been a 74% increase in the number of bookings for passenger assistance and an 11% increase in the number of Disabled Persons' Railcards in circulation. Consequently, the ORR said, it was imperative that service reliability and consistency was improved.
The ORR's research also suggests that overall passenger satisfaction with assistance has improved somewhat, with figures going up from 86 percent to 90 percent. The regulator said it believed that the progress both train operating companies and Network Rail had made in delivering the disability awareness training it required had contributed to this improved figure.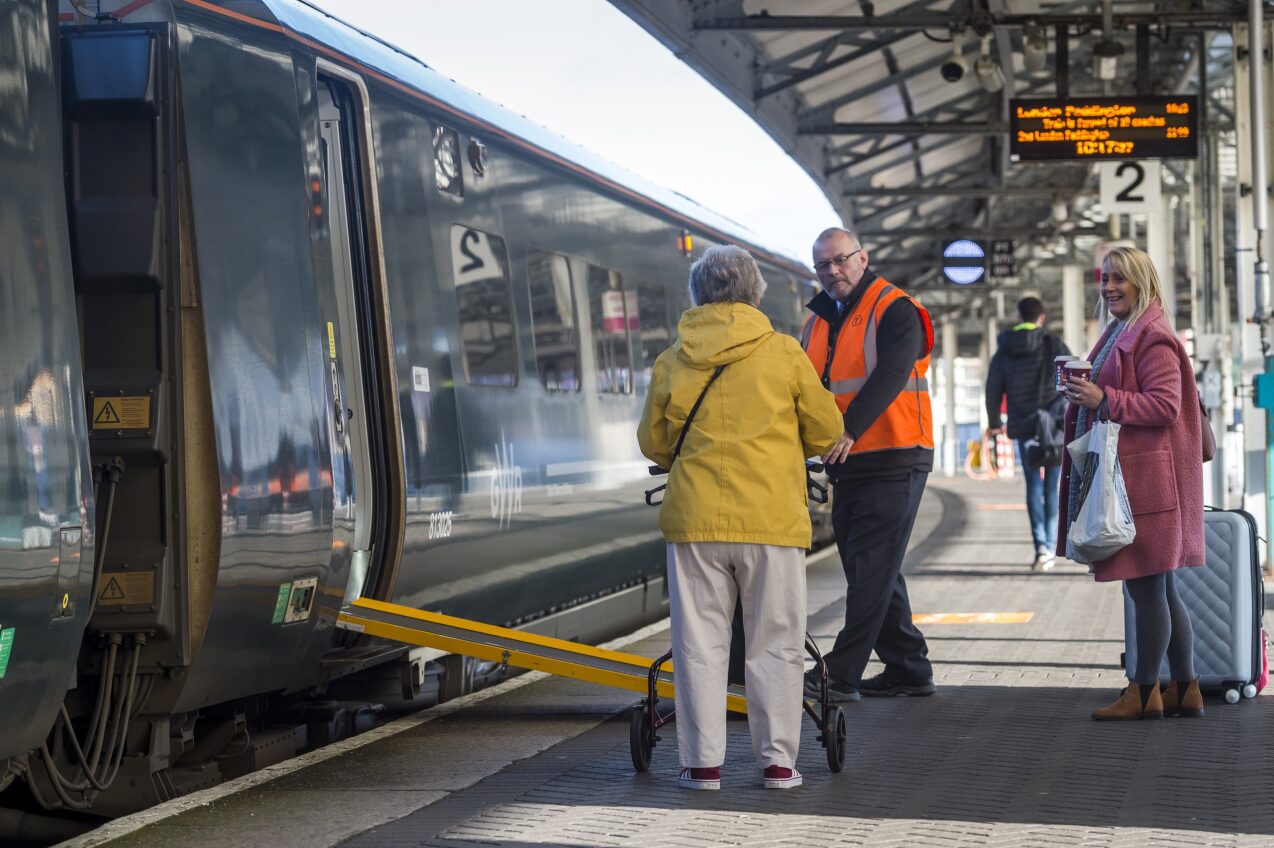 Overall, 4 out of 5 passengers – 81 percent – (compared to 76 percent last year) said they had received all of the assistance they had booked. However, there was variation in this figure depending on the kind of assistance needed: only 2 in 3 passengers (66 percent) with a physical disability who booked assistance getting to the wheelchair area said they got all the assistance they had booked.
8 percent of passengers said they had received none of the assistance they had booked (compared to 11 percent last year).
"The industry has made progress in supporting the needs of disabled passengers and many people have a positive experience of booking and receiving passenger assistance. However, our research shows that there are still too many instances where assistance fails and when this happens the impact on disabled passengers can be significant, creating unnecessary anxiety and frustration.
"Operators must continually focus their effort on providing reliable and consistent assistance and we will be working with the rail industry and passenger groups on how to achieve this."
The consumer report also highlighted that the ORR introduced a new complaints code of practice in the past year and confirmed its delivery on the Plan for Rail commitment to take on sponsorship of the Rail Ombudsman later in 2023.
The regulator said it welcomed the widespread uptake of a service from the Smarter Information Smarter Journeys programme, which allows retailers to inform passengers by email or text of any changes to booked trains made up to 48 hours before departure. The system was implemented by most operators by the March 2023 deadline, except Transport for Wales and C2C. Transport for Wales has provided assurances that it will implement this requirement through its retail app by the coming September.