DB Makes International Train Travel Easier in Europe
Online Ticket Services
Deutsche Bahn AG (DB) has announced it is expanding its cross-border and foreign ticket booking options further. The services provided by SNCF and connections on the Thalys high-speed trains are now bookable through Deutsche Bahn's online portal bahn.de and via the DB Navigator. As of 8 October passenger will also be able to book tickets for Eurostar services online.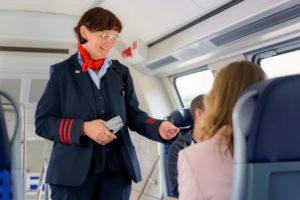 Up until now passengers were only able to take advantage of this booking option online for select services and when dealing with a booking agent. Now passengers will benefit from the up-to-date ticket offers provided by these non-German rail operators.
Deutsche Bahn says it is possible to book tickets for several European rail services in one go or to book journeys that take place entirely outside Germany. This is also true, for example, for the night trains operated by Austrian Federal Railways (ÖBB) that start / end in Germany and that can also be selected for connections within Germany, from Hamburg to Freiburg for example.
Mathias Hüske, Managing Director Digital Business at Deutsche Bahn AG, said:
"Travelling Europe by train has become something passengers take for granted. By expanding our international booking services we are fulfilling one of the most-expressed customer wishes. We're convinced that our improved service will mean that even more people will choose rail as a comfortable and environmentally friendly mode of transport when travelling to other European countries."
Long-distance train services offered by Trenitalia and all services offered by Austrian Federal Railways have been available for booking on bahn.de and the DB Navigator since the beginning of the year. Deutsche Bahn is committed to extending the number of international service providers on its platforms so that passengers can easily book international rail tickets.