Škoda Group has won a contract to deliver eight four-car metro trains to Sofia, the capital of Bulgaria, where they will be operated by Metropoliten EAD.
This contract is worth 65 million EUR. Škoda will manufacture the cars at its production sites in Ostrava and Pilsen. These metro trains are similar to those delivered to Warsaw. However, the units for Sofia will be equipped with air conditioning.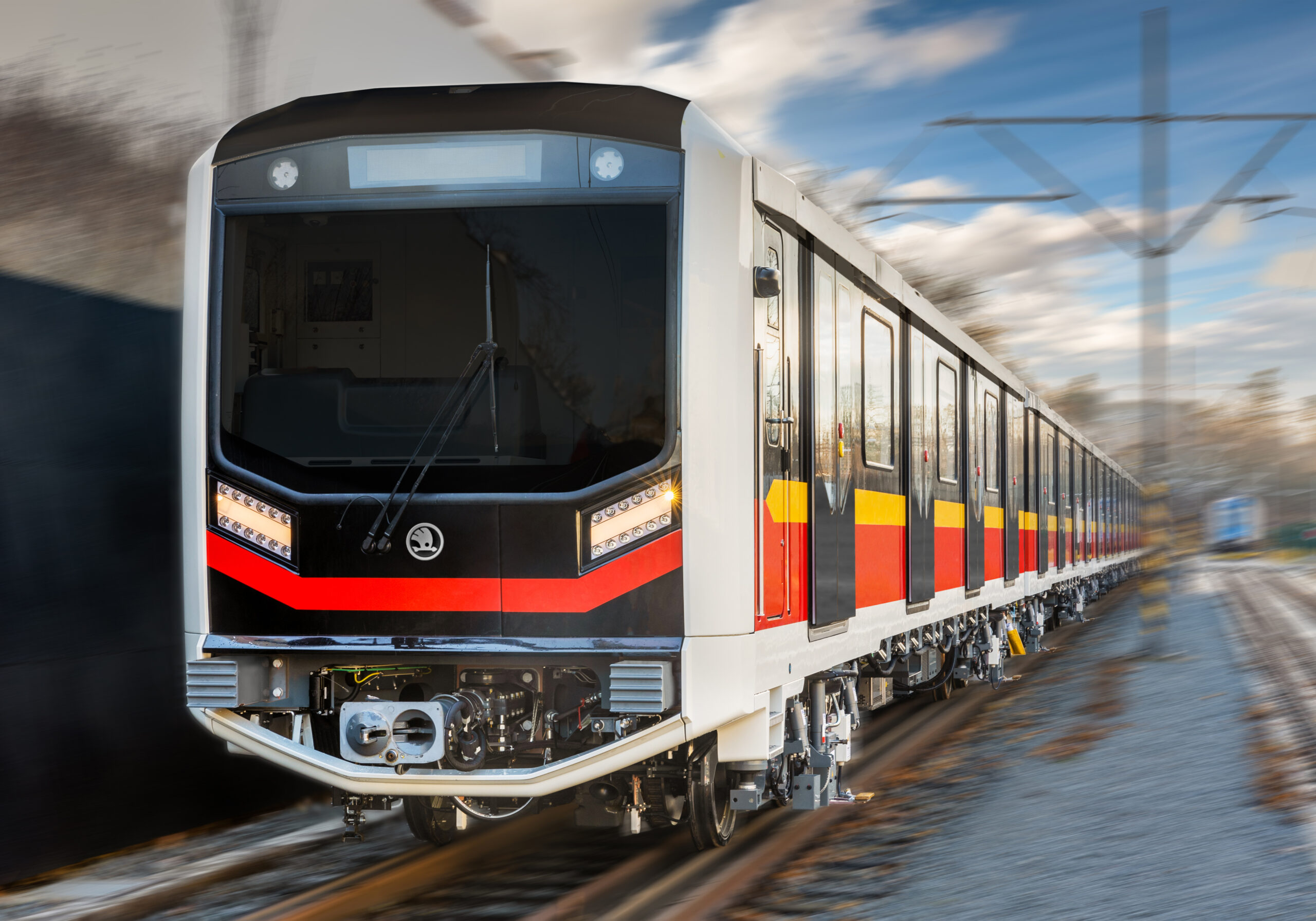 The trains are to enter service in 2026 and will run on lines 1, 2 and 4.
Škoda has been present in the Bulgarian transport market since 2010, delivering 210 trolleybuses to five Bulgarian cities.
"We are very proud to deliver new, modern, and spacious metro trains to the people of Sofia. After Warsaw in Poland, the Bulgarian capital is the next destination for our metro. We have extensive experience with the metro, having previously modernised the Prague metro and supplied complete traction equipment for the subways in Kiev, Budapest and also in South Korea."
He went on to say that he felt confident Škoda would develop a strong relationship with the operator Metropoliten EAD that would support the future development of Sofia's public transport system.
"The opening of the new metro station, located between Slivnica and Obelia stations, will shorten the running interval of trains on the second metro line, which is necessary due to the increased passenger flow during peak hours. This, together with the necessary partial reduction of peak intervals on lines 1 and 4, will be made possible by the 8 new trains. To ensure the future efficient operation of lines 1, 2 and 4, it is expected that the start of operation of the new station will take place simultaneously with the delivery of the aforementioned Škoda trains."
The metro system in Sofia currently transports more than a million passengers per day. The metro system also has some surface-level tracks and Škoda's new 80-metre vehicles are adapted to deal with that.
Sofia's climate is quite warm. As a result the vehicles will be equipped with a powerful air conditioning system.
There will be two wheelchair spaces to ensure accessibility.
From a systems perspective, the trains will feature a safety system with automatic speed control. It regulates the speed of traffic and prevents other trains from catching up. Each of the eight trains will be powered by traction three-phase asynchronous motors with regenerative braking – allowing power to be returned back to the grid.
The Sofia metro operates on standard-gauge 1435mm tracks and is powered via third rail. The power supply is direct current and the nominal voltage is 750 ± 250V. The trains have a design speed of 90km/h.