Further travel restrictions have been put in place for passenger rail services as a result of the coronavirus pandemic.
Germany – Poland – Denmark
Starting on 15 March, there are restrictions on cross-border traffic between Germany and Poland. Starting on 16 March, the same restrictions come into effect between Germany and Denmark.
Affected services between Germany and Poland are the EC Berlin – Frankfurt (Oder) – Warsaw as well as regional cross-border services.
Affected services between Germany and Denmark are the IC between Hamburg and Copenhagen, and the IC between Hamburg and Aarhus.
"The railways is part of this country's life blood. Every day we transport millions of people and goods to their destinations in a safe, environmentally friendly manner.
"That's why we want to contribute to the functioning of our society and maintain rail services for as long as possible to the highest-possible standard."
The German state of North-Rhine Westphalia, which is at the heart of the German coronavirus outbreak, has now closed its schools. It has identified the transport sector as one of the critical infrastructure sectors, specifically mentioning staff working for both Deutsche Bahn and other non-state-owned railway undertakings. Parents working in critical infrastructure sectors will continue to be able to send their children to school.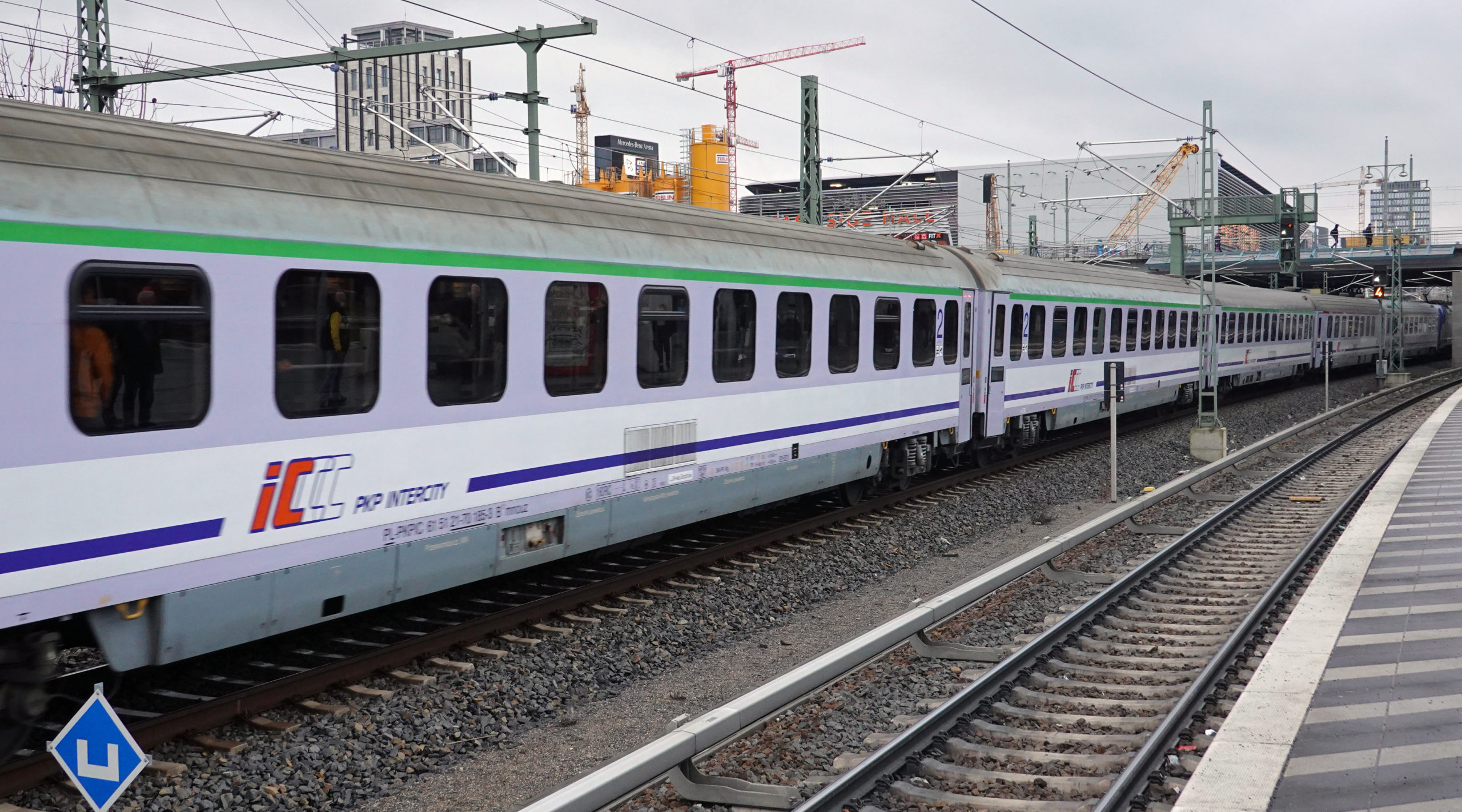 Russia – Czech Republic – Poland
Russian Railways has suspended international passenger services into Czech Republic via Poland. These measures became effective on 13 March 2020. The affected services include the Prague-Moscow services.
Passengers who have already purchased tickets can cancel them free of charge.
Latvia – Lithuania – Belarus – Ukraine
Cabinet ministers in Latvia decided on 14 March to close the state border for international passenger transport to curb the spread of coronavirus. As a result, all international passenger transport conducted by Ldz Cargo and L-Ekspresis will be suspended.
The services affected include those between Latvia and Russia (Moscow and St Petersburg). There will also be no passenger services on the Minsk-Riga (Belarus-Latvia) route and the Kiev-Minsk-Vilnius-Riga (Ukraine-Belarus-Lithuania-Latvia) route.
Spain
Starting on 18 March, Spain's national operator Renfe will cut its AVE, Long Distance, Medium Distance and Avant services by 50 percent in line with the exceptional measures put in place by the government.
To cut down the risk of contamination, Renfe is also suspending its cafeteria services, mobile bar, catering on board, distribution of press and headphone. It will further close all club rooms at stations.