UK: New Faster Safer Isolations Technology to Save Time and Improve Worker Safety
Network Rail is rolling out new railway technology across the South Western Railway line. This technology is called Faster Safer Isolations technology. It will give track workers an additional 1,600 hours annually during which they can perform essential overnight maintenance and renewal works.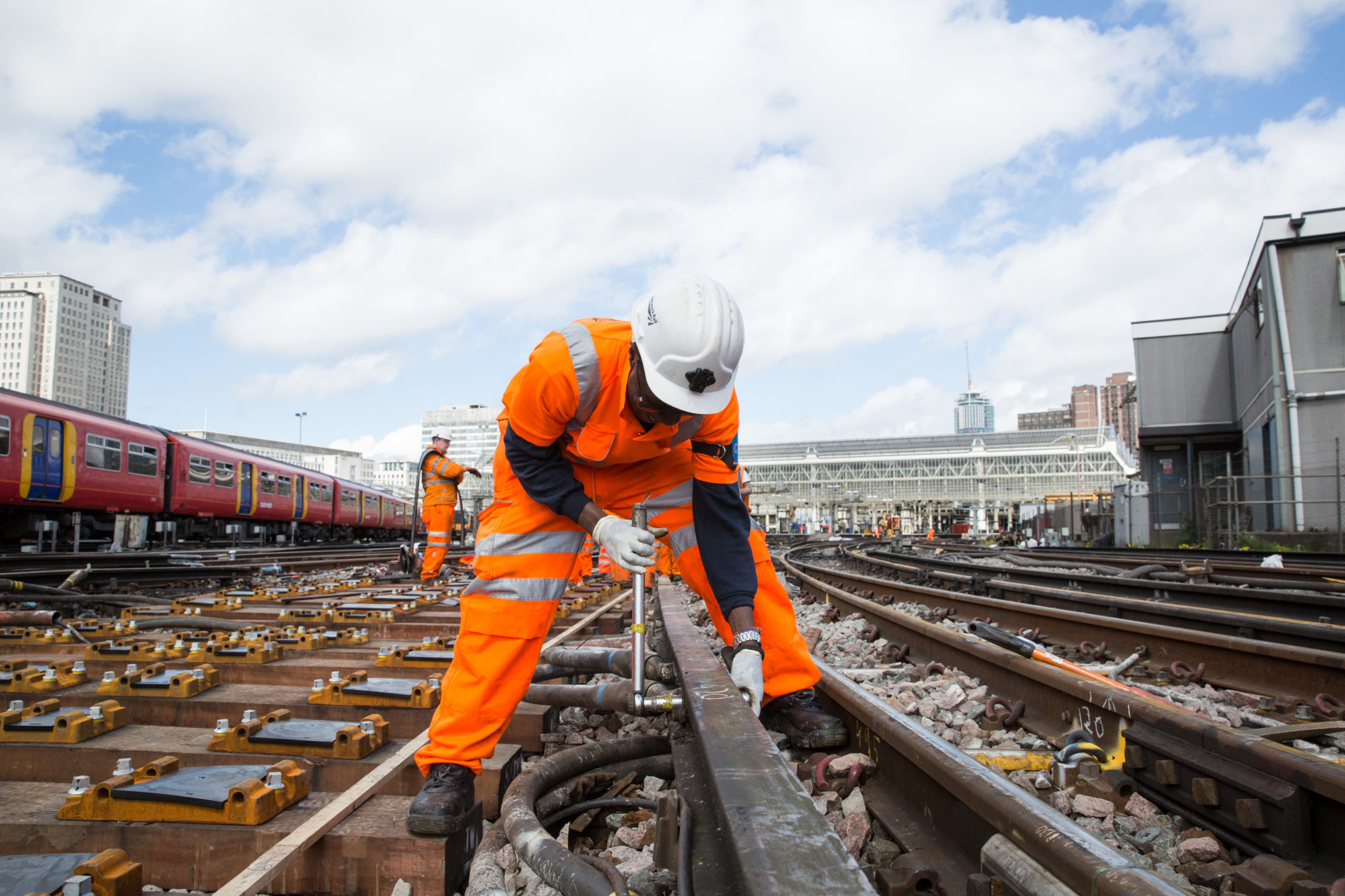 Faster Safer Isolations Technology
Network Rail is implementing technology that will give track workers an equivalent of 66 extra days per year. As a result, the infrastructure on some of the rail network's busiest stretches will be more reliable. This also means fewer delays for passengers.
The technology creates a safer and more efficient way for turning off the power on a railway line. Up until now track workers have had to perform a practice called manual strapping. It is an outdated practice that involves two workers walking on to a live railway line with more than 30kg of equipment.
By contrast, this faster safer isolations technology only needs one worker to access a local control panel and operate a series of switches. Importantly, this panel is away from the live railway.
Improving Safety for Network Rail Workers
At the moment manual strapping on this section of the rail network uses up 2,500 hours. In addition, manual strapping injures more than 20 Network Rail employees every year. Thankfully, this new technology reduces the contact time between workers and the live railway. This makes it much safer.
Becky Lumlock, Route Managing Director for Network Rail's Wessex Route, said:
"The window of time where our track staff are able to work on the railway overnight is one of the shortest in Britain, with the last and first train times on a weekday night of typically 1am and 4:30am.

"This incredible time saving technology will allow us to be more productive in this short window so we can carry out more vital maintenance work on our railway, giving our passengers more reliable journeys.

"It is also much safer for our workforce, keeping them off the live railway more of the time."
Read: Tram Train Enters Service Between Sheffield and Rotherham in a UK First
Progress to Date
So far this faster safer isolations technology has been trialled in and around Guildford. These trials have been a success. Consequently, Network Rail is rolling out the technology across the South Western Railway.
By March 2019 more than 450 devices necessary for this technology will be installed on the line. Network Rail will install an additional 400 units over the next three years.