Siemens Mobility has released computer-generated images of the new train factory and accompanying facilities it intends to build in Goole, East Yorkshire.
The development, which would cost up to 200 million GBP (239.5 million euros | 259.7 million USD) has just seen its latest milestone: detailed proposals have been submitted to East Riding of Yorkshire Council. The planning application includes specific details with regards to the layout, scale, appearance and landscaping of the project. Outline planning consent was granted in July 2019.
In total the application is for the approval of 55,000 square metres of manufacturing, assembly, warehouse, testing and ancillary office and welfare buildings. These would be built in two phases.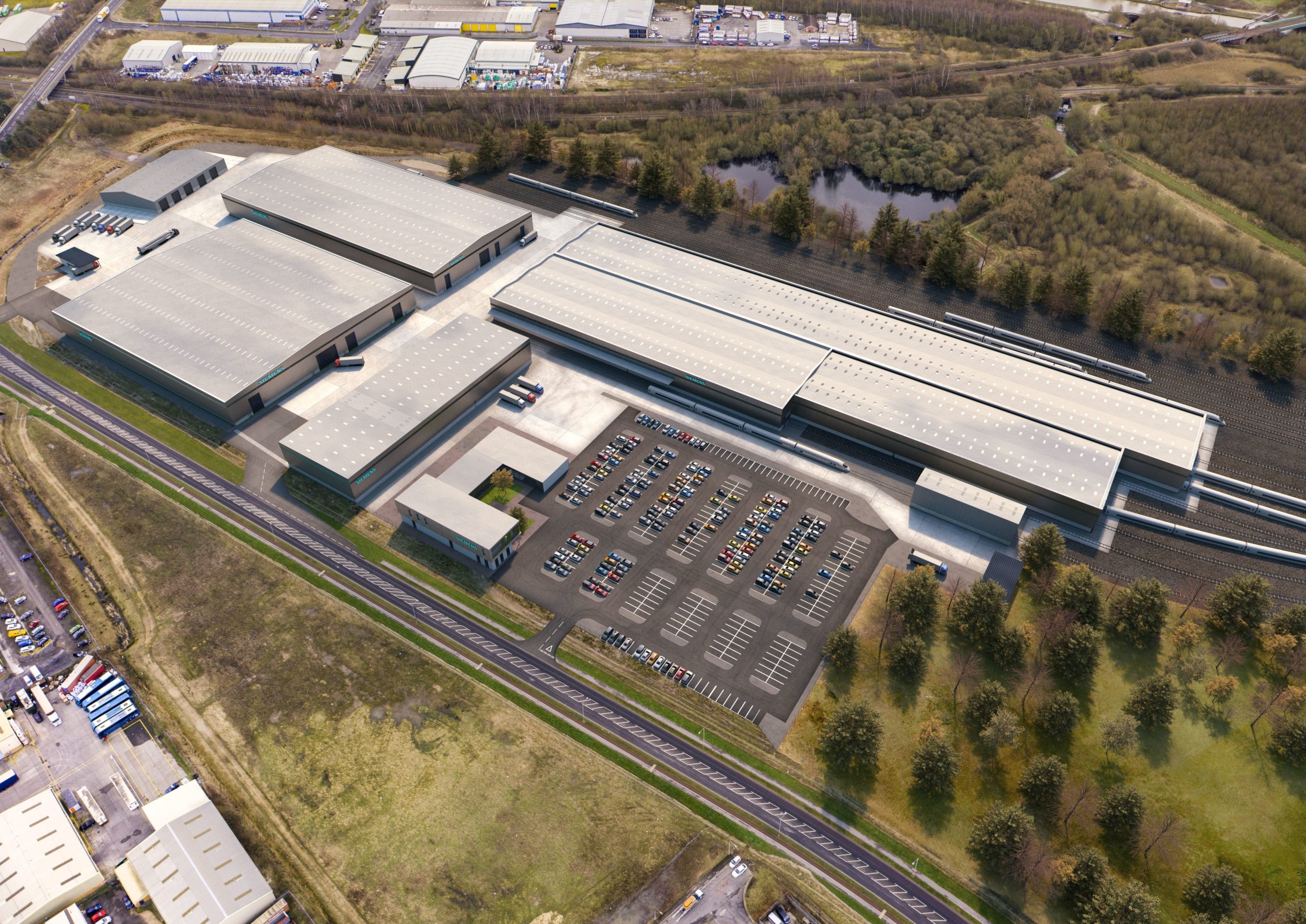 Phase 1: the production facilities for a new generation of London Underground trains for the Piccadilly line, as Siemens Mobility holds a 1.5 billion GBP (1.8 billion euros | 1.95 billion USD) contract with London Underground Ltd to deliver these.
Phase 2: depending on order income, a second phase could allow the site to expand to accommodate potential future contracts.
Should planning permission be granted, Siemens Mobility wishes to begin construction by early summer with the production site to become active in 2023.
"Submission of this detailed planning application is another important milestone in our delivery of a facility which will set a new benchmark for the UK rail industry.
"These plans paint an exciting picture of manufacturing, commissioning and ancillary facilities forming the heart of a pioneering rail village driving digital technology and data-driven innovation that will benefit millions of rail passengers."
In December 2019 Siemens Mobility also submitted separate plans for an innovation hub at the Goole site. This site would be 3,200 square metres in size.
Also read: