PowerRail, Inc. Announces New Strategic Partnership
PowerRail, Inc., an AAR M-1003 certified company, has announced a Strategic Partnership with Interstate-McBee of Cleveland, Ohio.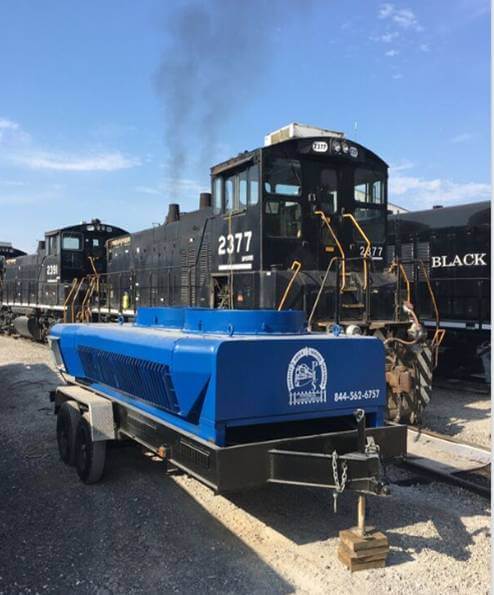 Interstate-McBee facilities are ISO 9001:2008 with Design Certified to ensure quality Diesel engine parts and Fuel Injectors, both MFI (mechanical) and EFI (electric), as well as many other high technology products.
New Partnership with Interstate-McBee
Interstate-McBee has over 70 years of experience manufacturing the highest quality fuel injectors, while PowerRail has spent the last 14 years building a customer-centered distribution network. The partnership between these two companies will provide the highest standard of customer service and quality anywhere in the world. In addition, PowerRail Locomotive Services and PowerRail Mobile Maintenance – East Coast; and Rail Power Services – West Coast, will extend the field service availability with installations and upgrades.
Paul Foster, Pres and CEO of PowerRail, Inc. stated:
"The entire PowerRail team is proud to form this partnership with Interstate-McBee. We are pleased to be able to offer this product line to our customers and stand behind the quality that Interstate-McBee is known for."
About PowerRail
PowerRail is a United States-based company, with additional locations in various parts of the world. Originally formed in 2003 in Wilke-Barre, Pa. today the PowerRail Corporate Offices and Main Distribution Center are located on a 7+ acre site in Duryea, Pa. The PowerRail Family of Companies proudly offers a wide range of rail-related parts and components. Locations include PowerRail Corporate, Avoca Rail, and PowerRail Industries all of Duryea, Pa; Cooper Bearings of Georgetown, Del; PowerRail Manufacturing of Connersville, Ind; PowerRail Electronics Technology of Rincon, Ga; PowerRail Locomotive Services and Mobile Maintenance of Monroe, Ga. International locations include Rail and Traction Canada of St. Thomas, Ontario; and PowerRail Australia of New South Wales.
Original article © PowerRail.
FOR ALL THE LATEST INFORMATION, NEWS, IMAGES, VIDEOS AND ARTICLES FROM POWERRAIL, INC., PLEASE CLICK HERE.