PowerRail, an AAR M-1003 quality certified company, has designed and engineered, in partnership with Smart Light Source, an LED headlight solution for Transit and Light Rail Vehicles.
The headlight, similar in design to the AAR-approved locomotive headlight, is currently being utilized at a major Transit Agency on the east coast. It offers high and low beam settings, and serves as a direct-fit retrofit when upgrading existing halogen or incandescent lamps to LED.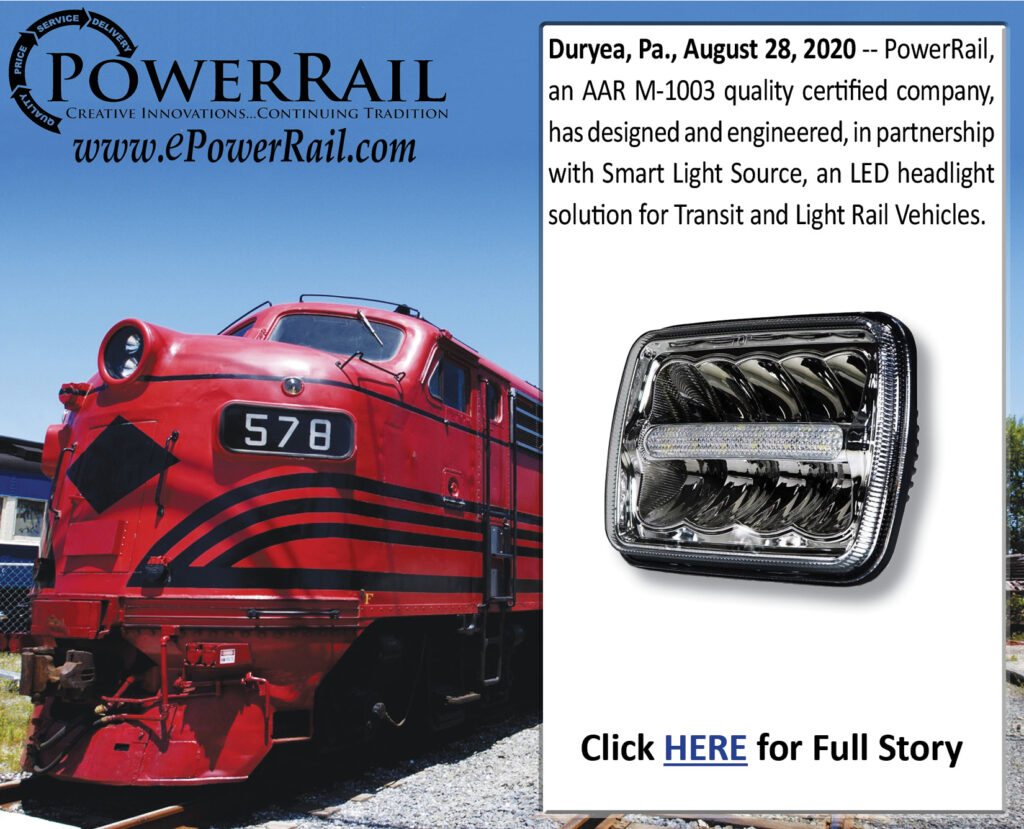 In addition to the new Light Rail LED headlight, PowerRail is changing the face of lighting inside the transit cars, as well. PowerRail has converted the interior lighting of transit cars for multiple agencies across the country. With their T8 LED and T8 LED Emergency Backup Tube Lights, these are the direct replacements for both T8 and T12 fluorescent lighting, providing an instant clip-in solution that gives operators ultra-long life and exceptional energy efficiency.