PowerRail, an AAR M-1003 quality certified company, has announced the recent appointment of Bob Harvilla, Vice President of Sales, to the PowerRail Board of Directors.
Bob started his career with General Electric Company in May of 1973. During the course of his 22+ years at GE, Bob held various Sales and Management positons. He then spent a short time at Interstate Diesel as the Sales Manager of Railroad Products, and later joined Triangle Engineered Products in 1997 as a Territory Sales Manager. In April 2009, Bob joined PowerRail as the Assistant Vice President of Sales, and is presently the Vice President of Sales.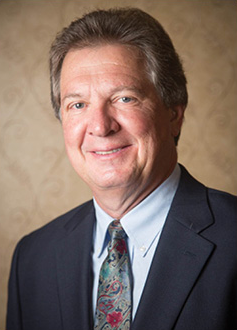 In addition, Bob has been a member of the Locomotive Maintenance Officers Association (LMOA) since 1994 and served as LMOA President for the 2014-2015 season. Still an active member, Bob currently serves as the Chairperson for the Facilities, Material and Support Committee. With over 45 years in the industry, Bob brings a wealth of knowledge and experience to the PowerRail Board of Directors. "We are honored to have him as part of the team," said President and CEO, Paul Foster.
Bob joins fellow Board Members, Mark Nolan, Executive VP of Sales at PowerRail; Joe Richardella, retired System Manager of Locomotive Sales/Marketing at Norfolk Southern; Kevin Wright, CFO at PowerRail; Mary Beth Gray, Managing Partner at Kleinbard Law Firm; and Gene Kelley, Partner at Kelley, Polishan & Solfanelli Law Firm.
Outside of work, Bob enjoys golfing and spending time with his wife, Barb, of 43 years and their family. Together they have two sons, Rob and Ryan, and two grandsons, Max and Griffin.
About PowerRail
PowerRail is a United States-based company, with additional locations in various parts of the world. Originally formed in 2003 in Wilke-Barre, Pa., the PowerRail Corporate Offices and Main Distribution Center are now located on a 7+ acre site in Duryea, Pa. The PowerRail Family of Companies proudly offers a wide range of rail-related parts and components. Locations include PowerRail Corporate, Avoca Rail, and PowerRail Industries all of Duryea, Pa; Cooper Bearings of Georgetown, Del; PowerRail Manufacturing, PowerRail Electronics Technology, and Rail and Traction North America all of Connersville, Ind; and PowerRail Locomotive Services and Mobile Maintenance of Monroe, Ga. International locations include PowerRail Europe and PowerRail Australia.