PowerRail Electronics Technology, a division of PowerRail Inc., is pleased to announce the acquisition of Maurey Instruments Corporation of Alsip, Illinois.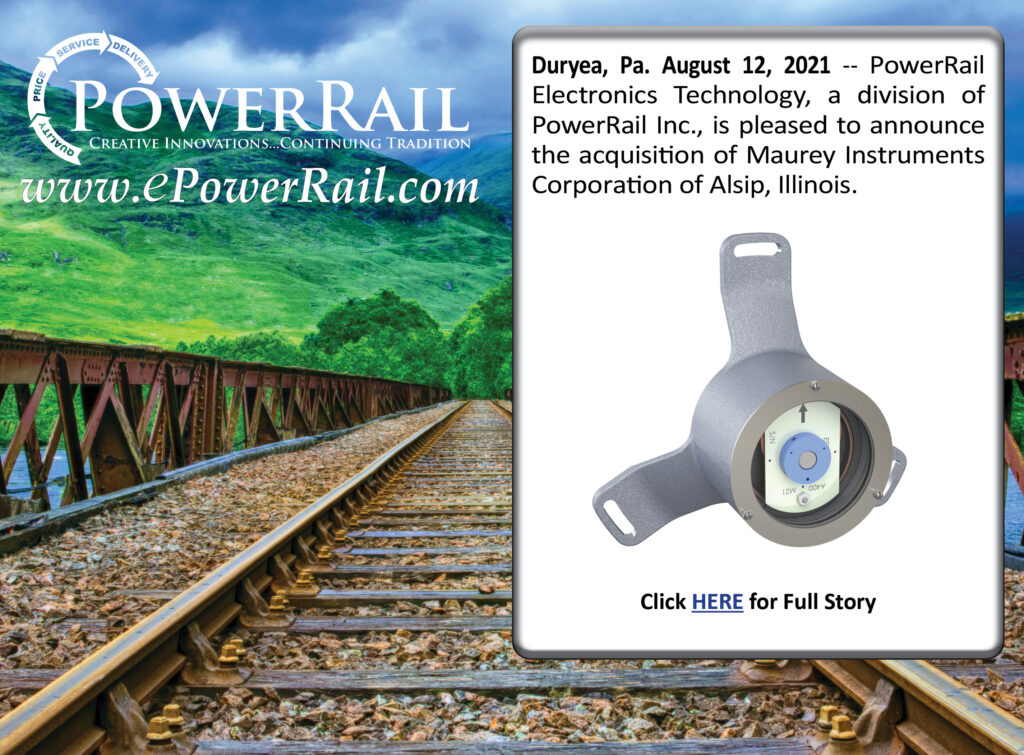 Maurey Instruments has been a well-known name in the locomotive industry for almost 70 years, manufacturing rheostats and other key electronic components. This acquisition will broaden PowerRail's capabilities by adding to their already extensive list of electronic offerings, including new and remanufactured High Voltage Cabinets, Control Stands and a full line of Main and Auxiliary Generators.
"We are very excited about this new acquisition. Bringing the production of rheostats in-house will allow us to better serve our customers, providing a one-stop-shop for all electronic locomotive components, complete with the quality and workmanship they have come to know from PowerRail."
PowerRail is North America's leading aftermarket parts provider, supporting both EMD and GE locomotives. In addition, they are an AAR M-1003 quality certified company with over 18 years of experience serving Short Lines, Regionals, Class I's, Transit Authorities, and many others within the rail industry across the globe.
PowerRail is a United States-based company, with additional locations in various parts of the world. Originally formed in 2003 in Wilke-Barre, Pa., the PowerRail Corporate Offices and Main Distribution Center are now located on a 7+ acre site in Duryea, Pa. The PowerRail Family of Companies proudly offers a wide range of rail-related parts and components. Locations include PowerRail Corporate, Avoca Rail, and PowerRail Industries all of Duryea, Pa; Cooper Bearings of Georgetown, Del; PowerRail Manufacturing, PowerRail Electronics Technology, and Rail and Traction North America all of Connersville, Ind; and PowerRail Locomotive Services and Mobile Maintenance of Monroe, Ga. International locations include PowerRail Europe and PowerRail Australia.
This article was originally published by PowerRail.