PowerRail, an AAR M-1003 certified quality distributor of aftermarket locomotive parts and components, announced today that it has entered into a distribution agreement with Cad Railway Industries Ltd. (CadRI), a leading provider of full-service solutions in the freight, passenger, and commuter rail industries.
Under the new agreement, CadRI becomes the exclusive distributor of all PowerRail locomotive parts within Canada.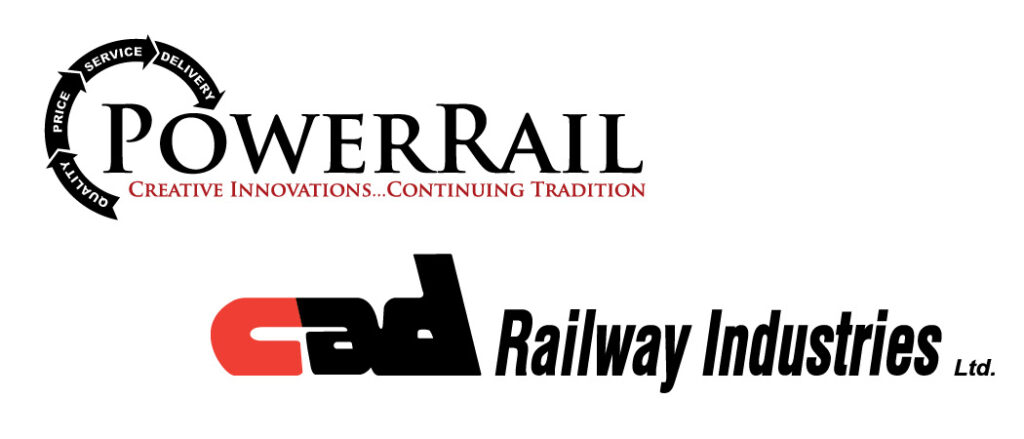 PowerRail, headquartered in Pennsylvania, is known as North America's leading aftermarket locomotive parts and components provider, supporting both EMD and GE locomotives. In addition to offering an extensive AAR M-1003 certified locomotive product line, the company also caters to the passenger transit, marine, and power generation markets.
"We are continually striving to provide enhanced products with cost-savings, reliability and quality in mind. We are delighted to have such an established and trusted distributor as Cad Railway Industries to represent our products in Canada. This new partnership will certainly help us to further strengthen our leadership position in North America."
PowerRail's offering includes both new and unit exchange remanufactured components to accommodate any budget, and is designed to cover the needs for the entire EMD or GE locomotive. The breadth of their product line is a significant competitive advantage that will allow CadRI to provide coupler to coupler products and services to all customers.
Furthermore, by dealing directly with a Canadian distributor, CadRI customers will now have the flexibility to review their unique parts requirements and then stock them with Preferred pricing at the different CadRI locations across Canada.
"We are very excited to enter into this long-term, strategic partnership with a North American leader like PowerRail. Their extensive portfolio of products creates the perfect complement to our service offerings. We look forward to growing the business together in Canada as we introduce more of their products to all of the Canadian market."
This article was originally published by Power Rail.