PowerRail, Inc. recently announced the formation of a new member in the PowerRail Family of Companies: PowerRail Engine Systems. PowerRail Engine Systems is a full-service engine company offering a complete line of new and remanufactured engines and engine components.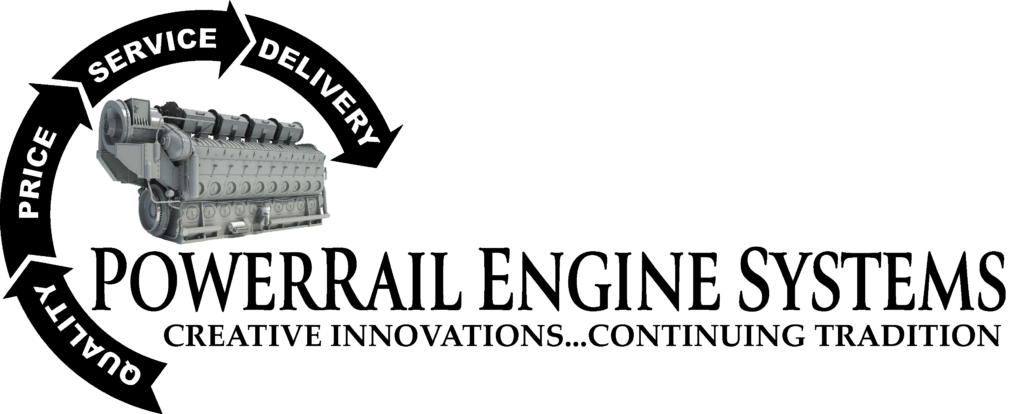 Comprised of three new PowerRail facilities, PowerRail Engine Systems offers rebuilt engines, as well as new and remanufactured power assemblies, governors, turbochargers, water, fuel, and oil pumps, and other engine related components. With an AAR M-1003 quality certification, PowerRail Engine Systems offers a complete line of products that provide true reliability and quality for all demanding applications. 
"We, as a company, have grown so much over the years. We started as a distributor, but have evolved into manufacturing and remanufacturing, as well. PowerRail Engine Systems is a huge step for us. This engine line is very complex and required an additional set of checks and balances in quality, service and most importantly, performance."
PowerRail Engine Systems provides parts and major components supporting both EMD and GE engines, including Tier 0+ Emission Kits. In addition, EPA emission compliant equivalents are available on most major components.
The addition of the three new facilities and the formation of this new company allows PowerRail to broaden their already extensive offering of parts and components and positions them as a true "one-stop shop" to the rail industry.
PowerRail is a United States-based company, with several locations in various parts of the world. Originally formed in 2003 in Wilke-Barre, Pa., the PowerRail Corporate Offices and Main Distribution Centre are now located on a 7+ acre site in Duryea, Pa. PowerRail proudly offers a wide range of new and rebuilt rail-related parts and components including bearings and journal boxes, electrical rotating parts, engine components, compressors, pumps, and motors, from their various manufacturing facilities across the US. In addition, PowerRail offers locomotive rebuilds, overhauls, and mobile maintenance at their locomotive shop. PowerRail is also a global supplier with locations in Europe and Australia.
This article was originally published by PowerRail.