Srbija Voz, Serbia's state railway company, has received a loan of 100 million euros from the European Bank for Reconstruction and Development (EBRD) for the purchase of up to 18 new trains.
Srbija Voz will purchase new four-car trains for regional passenger services on the electrified sections of the country's rail network. The hope is that these new trains will encourage more passengers to choose rail as a mode of transport, away from road, to reduce greenhouse gas emissions.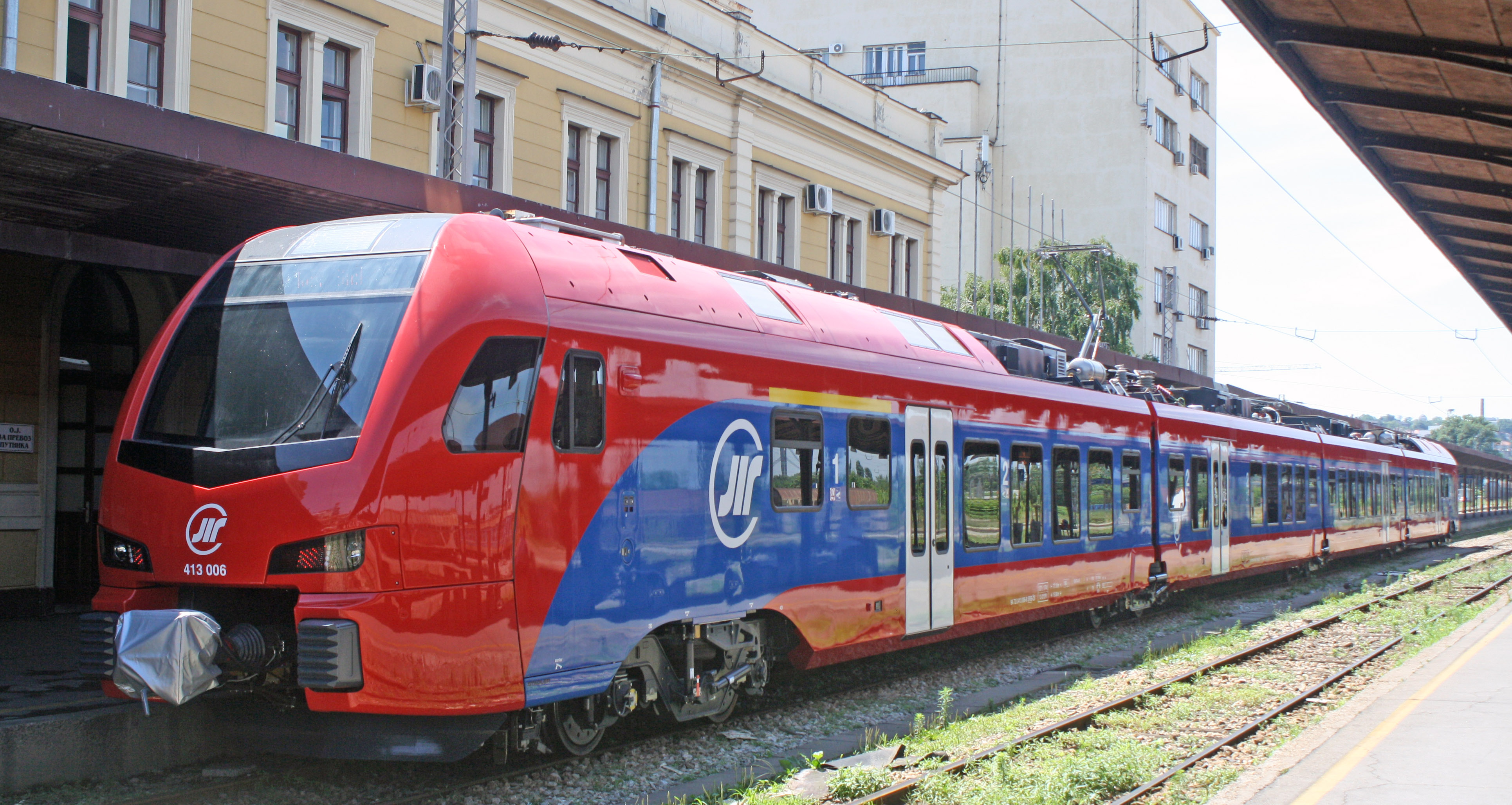 The EBRD says Serbia's infrastructure has suffered significant under-investment for almost 30 years. This has resulted in the country's population choosing road over rail. Only 5 percent of passengers opt for rail.
"We are pleased to be one of the key partners of Srbija Voz in this great revitalisation process leading to more comfortable and safer travel for travellers in Serbia. Beside support for Serbian railway, we have also supported the Serbian government in other landmark transport and infrastructure projects and we continue so."
Serbian Railways currently operates two types of electric multiple units. Class 412s, manufactured in the late 20th century, and Class 413 Stadler FLIRT EMUs, built in 2014–15.
"Thanks to excellent assistance and cooperation we have had with the EBRD, and with the support of the Ministry of Construction, Transport and Infrastructure, the Ministry of Finance and the Government of the Republic of Serbia, Srbija Voz will implement another project to be financed by the EBRD, and that is the acquisition of new electro-motor units for regional traffic. This project will improve the organization, quality and cost-effectiveness of passenger transport services in regional rail transport, and will enable safer and more comfortable rail transport for passengers."
Past EBRD Support for Serbia's Railways
In the early 21st century Srbija Voz decided to massively modernise both its network and its services. The European Bank for Reconstruction and Development was one of the key partners for this project.
The Bank has also supported the state rail operator in purchasing new passenger cars and freight vehicles to connect the country's main cities. Furthermore, the EBRD has provided financial support to help Srbija Voz expand and upgrade a rail depot, and improve its IT system, energy management and ticket sales.
In total the EBRD has made 1 billion euros available to Serbia for sustainable infrastructure investments.
Also read: