Alstom has started production of Metropolis trains for operation on Lines 8 – Diamond and 9 – Emerald in São Paulo, Brazil.
The rail manufacturer will produce a total of 36 8-car trains for ViaMobilidade Linhas 8 e 9 – part of Brazilian infrastructure company CCR Mobilidade.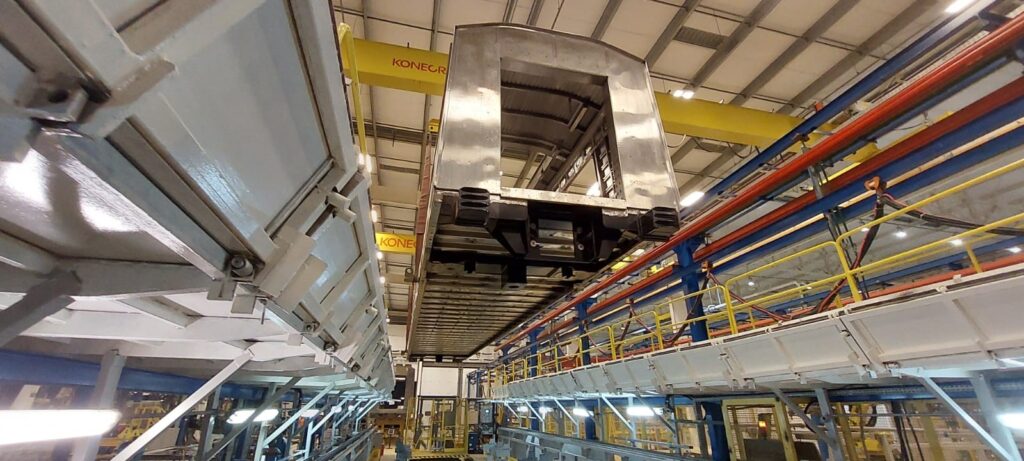 The first of the carshells for this order has now been completed. Made of stainless steel, the carshells are lighter than those built from carbon steel and are therefore more energy efficient.
Stainless steel is also more durable, giving them an expected lifespan of over 40 years.
This order is part of upgrade and modernisation work being undertaken by ViaMobilidade, which is responsible for the operation and maintenance of the lines used by more than a million passengers each day.
The company also recently awarded Alstom the contracts to equip Line 8 with an automated signalling system and to install new electrification and traction power systems on both Line 8 and 9.
"It's extremely important and satisfying for Alstom to be able to continue impacting people's lives positively.
"Projects such as the renovation of Lines 8 and 9 make us proud and reaffirms Alstom's mission to invest in the country and to know that the company contributes to the provision of safe, reliable and efficient public transport for passengers in São Paulo and its surroundings."
The new fleet will operate via an automatic train control (ATC) system, which will control the movement of trains, departure from stations, maintenance of speed, stopping at passenger platforms, opening and closing of doors and modification of trip performance according to parameters received from the control centre.
Each train will have the capacity to transport up to 2,500 passengers and will feature technologies such as passenger counting, dynamic line maps, monitors and video surveillance.
"The renewal of the fleet will be a legacy of the ViaMobilidade Lines 8 and 9 concessionaire for thousands of São Paulo residents, contributing to human mobility, improving the quality of life and expanding paths and choices."
The Metropolis trains are being produced at Alstom's Taubaté factory – which saw an investment of 14 million EUR (16.17m USD) from the manufacturer last year.
This was in response to Alstom's rapid expansion in Latin America, following the signing of multiple national and international contracts.
The investment included the signing of a partnership with the National Service for Industrial Learning – SENAI Taubaté –  to train 600 professionals in the basics of mechanics and logistics, manufacturing processes, and quality and safety.
These individuals will be hired by Alstom or partner companies in the region and 230 people have taken the course so far.