Alstom has delivered the first 8900-series train to ViaMobilidade for use on the 8-Diamante and 9-Esmeralda lines in São Paulo, Brazil.
This is part of an order for 36 8-car trains, which are being manufactured at Alstom's rolling stock industrial plant in Taubaté.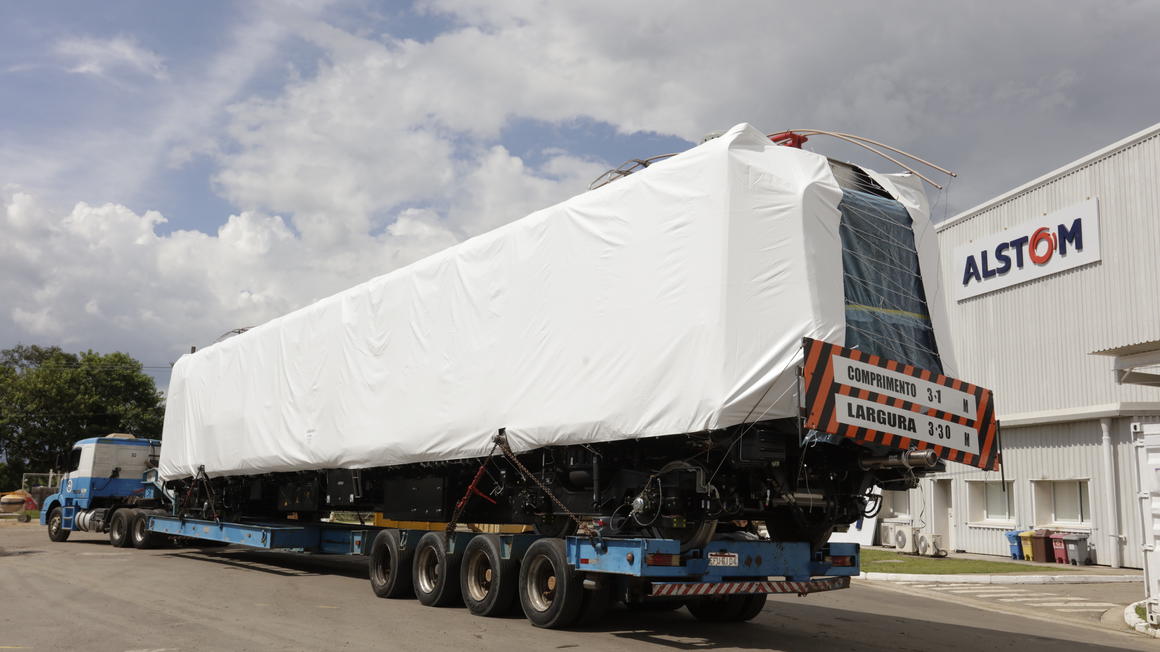 The vehicles are made from durable stainless steel, which makes them more energy efficient and lighter than carbon steel models.
They can each carry 2,600 passengers and are equipped with features such as passenger counters, dynamic line maps and video surveillance.
"Proud to be part of the modernisation of urban mobility in São Paulo, Alstom delivers the first train for lines 8-Diamante and 9-Esmeralda. This advanced train, with Alstom automatic train control technology, will allow for more fluid and comfortable circulation for the local population, and marks the beginning of a journey towards the continuous improvement of people's quality of life through the rail network."
This order is part of ViaMobilidade's ongoing upgrade and modernisation work on the lines, which used by more than a million passengers each day.
Line 8, which connects Júlio Prestes to Amador Bueno, is 41.6 kilometres long and serves 22 stations. Meanwhile, Line 9 connects Osasco to Bruno Covas and is 37.3 kilometres long.
"We have been investing heavily in improvements to lines 8 and 9 since we took over the concession in January 2022. The arrival of the first train, out of a total of 36 new trains that we acquired from Alstom, is a fundamental chapter in the path of transformation that we are implementing, while always focusing on providing better services to passengers."