A consortium made up of Bombardier Transportation México (41.9 percent), Alstom Transport Mexico (36.66 percent) Gami Ingeniería e Instalaciones (10 .7 percent) and Construcciones Urales Procesos Industriales (10 .7 percent) will supply Mexico's large scale intercity railway project Tren Maya.
As this project dates from prior to Alstom's acquisition of the business, currently the consortium is legally led by Bombardier Transportation. In practical terms, however, it is considered an Alstom contract.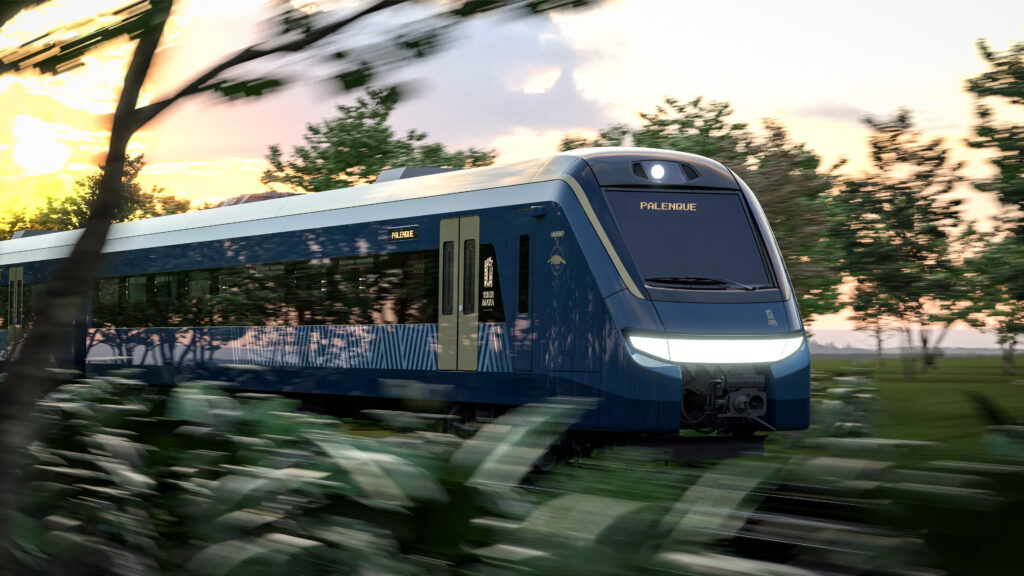 Tren Maya is a comprehensive 1,525-kilometre mobility project that aims to develop and connect the southeast of the country with the Yucatán Peninsula. Overall, the project will generate 4,500 direct and 7,500 indirect jobs, which will generate significant economic development for the community.
The winning bid was announced on 26 May by the National Fund for the Promotion of Tourism (Fonatur) after its technical committee endorsed the consortium's operational, technical, and economic proposals. The factors that determined Fonatur's decision were cost, degree of national integration, delivery times and design proposals.
The total value of the contract is 1.3bn euros (1.58bn USD), with approximately 1bn euros (1.22bn USD) going to Alstom.
"We are extremely proud to have been selected to supply the Tren Maya – a train for Mexico, built in Mexico – as well as its full signalling system. The design of the three types of trains – Xiinbal, Janal and P'atal – is exclusive to Mexico and inspired by the Mayan culture, where the majestic jaguar's lines, speed and beauty were inspirational elements for the train.
"The manufacturing of the Tren Maya will begin immediately, with Mexican labour, after the signing of the contract."
The consortium will be responsible for the design, manufacture and commissioning of 42 X'trapolis trains, which will be built at Alstom's Ciudad Sahagún Hidalgo plant.
It's also responsible for the full signalling system, including the design, supply and installation of the onboard ETCS technology and over 1,500 kilometres of trackside equipment including ETCS, interlocking, traffic management and telecommunications systems.
The contract also covers construction of maintenance workshops and garages and the after-sales service of the system's equipment.
The X'trapolis train is a robust platform with a modular interior – all configurations are possible from the same lightweight bodyshell. The consortium will offer the X'trapolis in three configurations: a flexible standard service set-up (Xiinbal), restaurant car (Janal), and a long-distance sleeper (P'atal).
The train uses components and expertise contributed by the former Bombardier, including its lightweight Flexx Eco bogie, designed for a maximum speed of 176 kilometres per hour.