Alstom and CRRC's joint venture, CRRC Puzhen Alstom Transportation System Co. Limited (PATS) has signed a contract with Airport Authority Hong Kong (AAHK) to provide operation and maintenance services for the Terminal 2 Line of Hong Kong International Airport's (HKIA) automated people mover (APM).
The APM currently operates between Terminal 1, Terminal 2 and the Skypier. Two additional stations will open in 2024, connecting the Terminal 2 Concourse with Terminal 2 to further enhance the airport's operational efficiency.
PATS will be responsible for the T2 line's operation and maintenance for the next three years. This will include preventive maintenance and corrective maintenance of the system's vehicles and electromechanical equipment.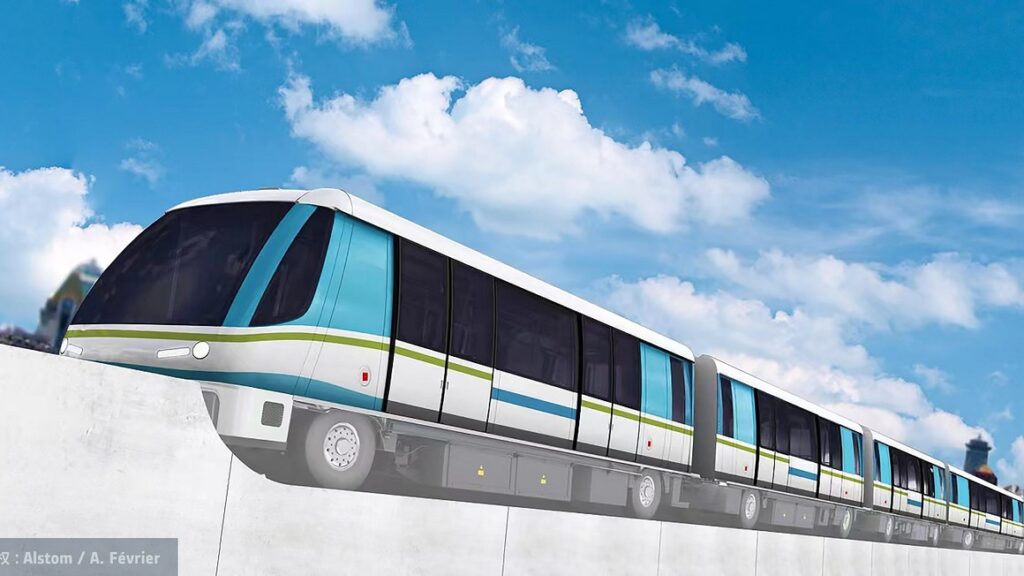 This contract follows the 2017 agreement for PATS (CRRC Puzhen Bombardier Transportation Systems Limited at the time) to deliver the T2 APM project, leveraging the Innovia APM 300 system on a 2.6 kilometre three-track line.
"The acquisition of this operation and maintenance contract is the result of the customer's recognition of the PATS service in the past five years. It also further illustrates Alstom China's full capacity to deliver integrated solutions to China and lay a strong foundation to meet the needs of the overseas market. Moving forward, we are committed to continue providing safe, high-quality and efficient products and services for users in China and around the world."
The APM 300 system also operates at Beijing Capital International Airport and Chengdu Tianfu International Airport,