This weekend, the first of 93 new MTR trains will enter passenger service on Hong Kong's Kwun Tong Line.
The new fleet will gradually be put into service as the vehicles arrive in Hong Kong, replacing the first generation of MTR's urban line trains, which have been operating across the city for over 40 years.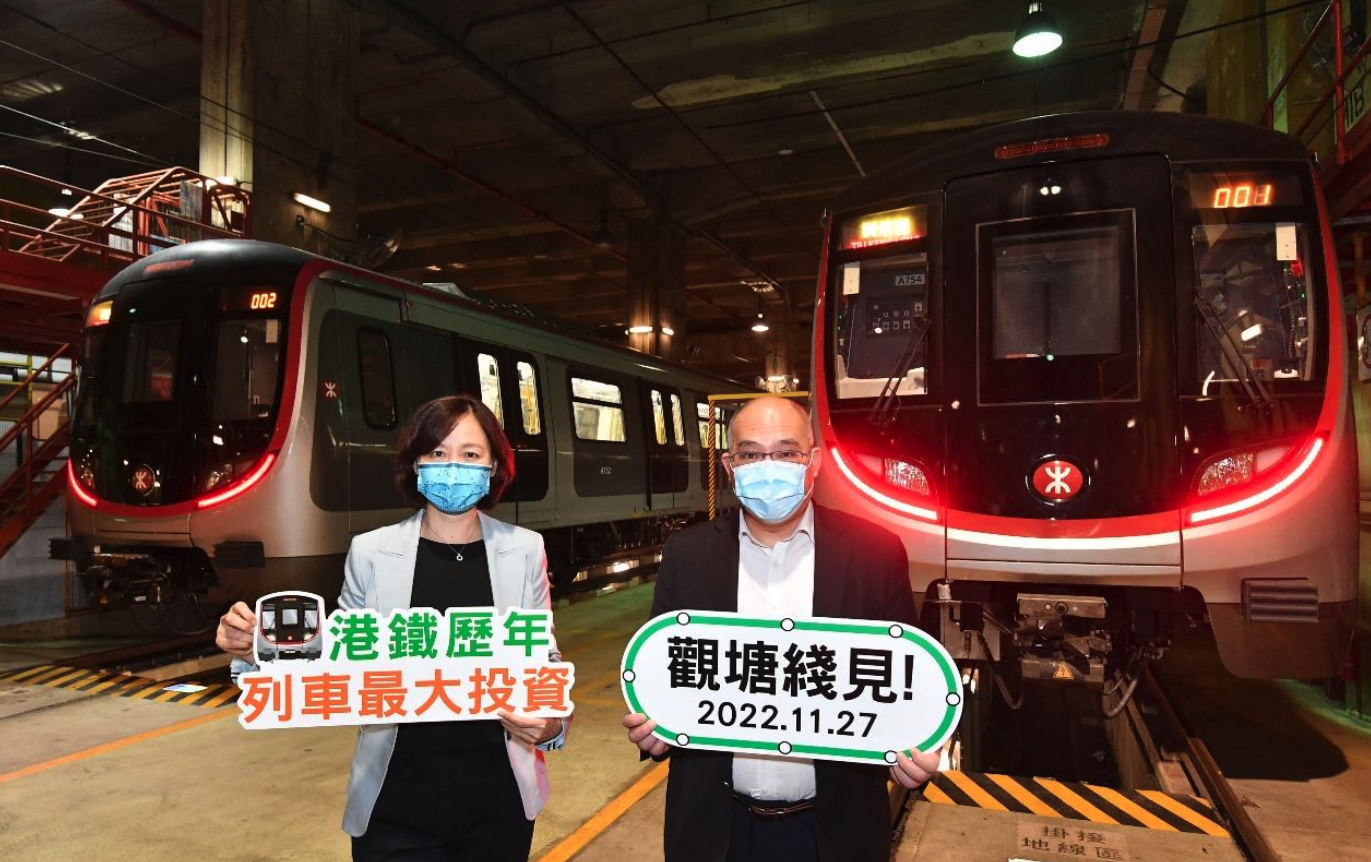 The fleet will also be used in the operation of the Island, Tsuen Wan and Tseung Kwan O Lines.
"The first generation of MTR trains on urban lines have been serving Hong Kong people tirelessly for more than four decades.
"The corporation placed an order to purchase 93 new trains a few years ago which was the largest investment in rolling stock for MTR.
"We took the opportunity to enhance the train design, providing facilities to enhance passengers' travelling experience, and to add smart features to the new trains, enhancing the reliability of train operations."
New features include more handrails, such as grab poles with split pole design and straphangers; ergonomically designed seating; dynamic route maps and full LED lighting.
Draught screens near train doors have also been moved to provide more space for passengers boarding and alighting the trains.
In addition, the new vehicles have onboard smart servers that enable real-time remote monitoring during operation and big data analysis for enhanced preventive maintenance.
The new trains are equipped with signalling equipment for operating under the existing signalling system and will also be able to accommodate a new signalling system, which is being rolled out as part of MTR's major asset renewal programme.
Hardware installation is currently underway, and after revising its technical plans, MTR is now pushing forward with software development for the new signalling system.
This includes verifications and tests using a newly developed 'signalling system simulator' to simulate different scenarios for testing and conducting on-site train tests.
"The revised software proposal fully meets the corporation's stringent safety standards and operational needs.
"Besides ensuring the safety and reliability of the new signalling system, the proposal is also technically better and can bring greater certainty to the project programme."
The new signalling system is scheduled to commence service on the Tsuen Wan Line between 2025 and 2026.
This will be followed by implementation on the Island Line, Kwun Tong Line and Tseung Kwan O Line, with the project reaching completion in either 2028 or 2029.