Alstom's Chinese joint venture, CRRC Puzhen Bombardier Transportation Systems Limited (PBTS), has been awarded a new contract by Chengdu Tianfu International Airport to provide operation and maintenance service for the airport's Innovia automated people mover (APM) system.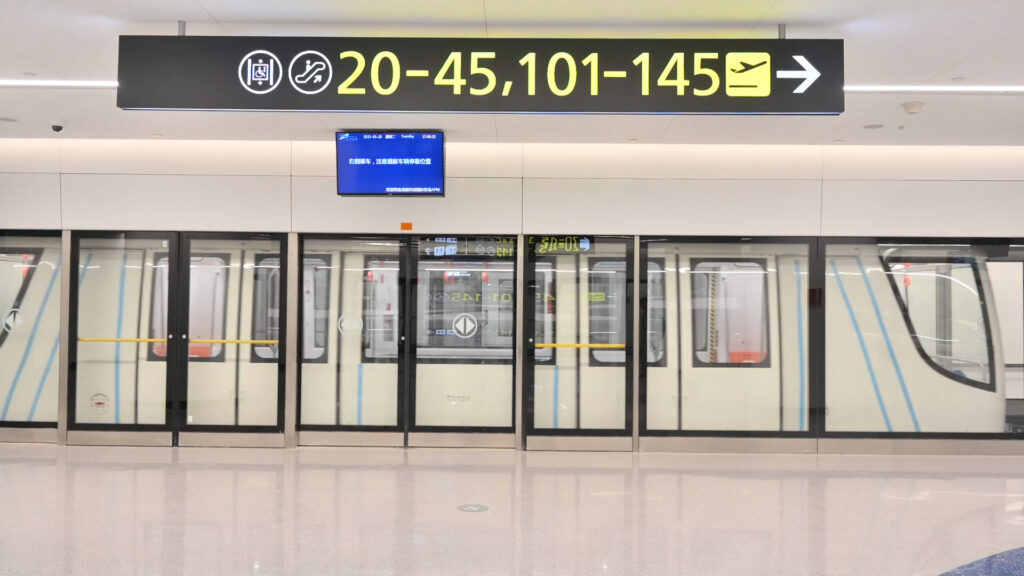 This was built by PBTS and will enter service when the airport officially opens this month.
The contract, valued at almost 20.3m euros (24.62m USD), also signals Alstom's entry into the APM operation and maintenance services market in China.
Under the terms of the agreement, PBTS will be responsible for operating and maintaining the system – which moves passengers between terminals T1 and T2­ – for the first two years, and routine preventive and corrective maintenance of vehicles and other parts of the APM system for the following eight years.
"We are very honoured to supply the celebrated Innovia APM system to the world class Chengdu Tianfu International Airport, and we sincerely thank the airport authority for their trust and support. Our experienced service delivery team will continue to focus on maintaining the system's highest performance levels and supporting the airport in meeting its mobility solution requirements."
Alstom has already supplied APM systems to Beijing Capital International Airport, Shanghai Metro Line 8 and Guangzhou Zhujiangxincheng. It's also currently delivering Innovia APM systems for Shenzhen Airport and Hong Kong Airport, in addition to Chengdu Tianfu International Airport. Once completed, Alstom's APM technology will be in service in China's six largest urban centres.
The driverless Innovia APM is specifically designed to serve airports and dense urban areas. Cars operate on a dedicated guideway underground, on ground level or elevated, ensuring a consistent service that doesn't interfere with surrounding road or runway traffic.
Over 30 of Alstom's APM systems have been delivered around the world and are in operation at 12 of the world's busiest airports.