IEEE International Conference Comes to Birmingham
The 2016 IEEE International Conference on Intelligent Rail Transportation (IEEE Conference) will take place at the Edgbaston Campus of the University of Birmingham in the UK from 23–25 August. The conference will focus on the challenges facing the rail industry which may be addressed by intelligent solutions. Academic and industry scientists and engineers will meet to discuss the application of innovative technologies to improve railway capacity, carbon emissions, costs and customer satisfaction.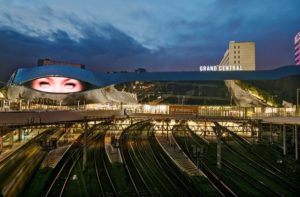 IEEE International Conference
An international lineup of keynote speakers will share their insight and experience from companies including Network Rail, SNCF, UNIFE, Netherlands Railway, SNC-Lavalin, Televic Rail NV and Toshiba, as well as countless universities from around the globe. Case studies and academic papers will also be presented.
The conference will focus on topics including traffic management, communication, train control, power and traction and operation and data management. The sessions will look at subjects including real-time decision-support algorithms which optimise the order of trains at junctions, the use of alternating algorithms in dynamic train rescheduling, and supervision and rescheduling of mixed CBTC traffic on suburban railway lines, which will be led by SNCF and the University of Paris.
ETCS will be under discussion as the next generation of train control systems, looking at performance degradation based reliability prediction method for CTCS on-board equipment, frequency shifts and pulsing track circuits, and the analysis and design of driver advisory system for energy-efficient train operation using real-time information.
A case-study will be heard from Beijing Metro on developing a regulation approach to energy saving. Improving the passenger experience will be looked at in the form of smart cards, platform management, and managing passenger anxiety in relation to using the London Underground.
A banquet will be held on the second evening in the Botanical Gardens, and in addition to lunches and tea breaks, will provide an ideal opportunity for networking, meeting new associates and catching up with existing contacts.