Virgin Trains Unveils Vision for Station of the Future
In a radical new open plan design, Birmingham International's ticket office has been transformed, the traditional booking office window now a thing of the past. In their place a 'Welcome Desk' supported by service pods for customers wanting to buy tickets, more user friendly information screens, improved ticket machines and touch screen information points.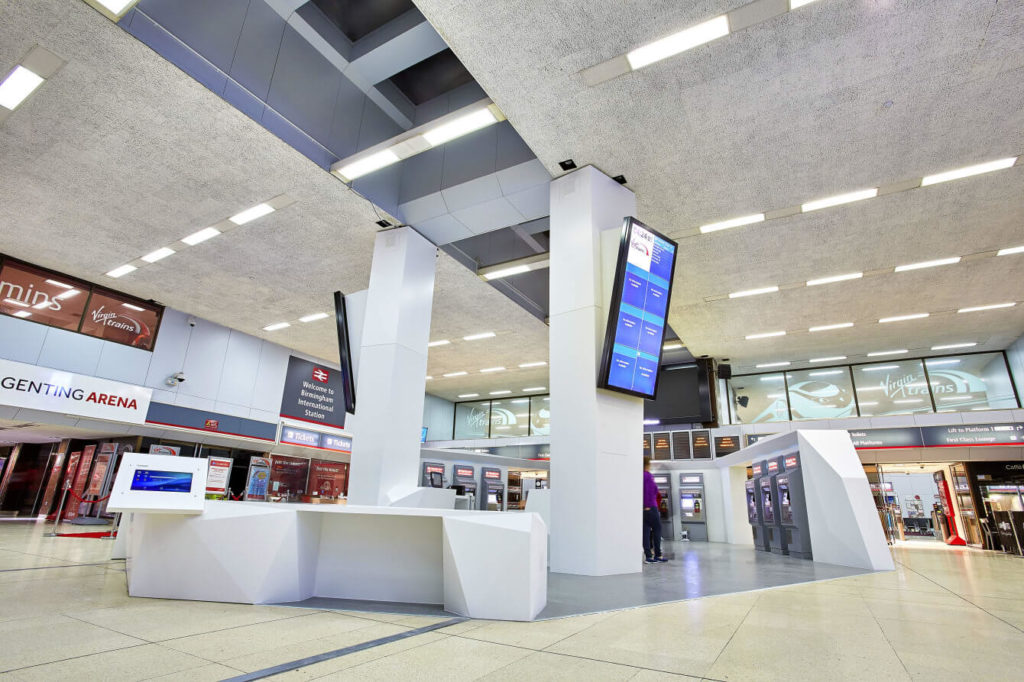 With more staff presence on the concourse, floorwalkers armed with tablets to assist with onward travel requests, the £1m plus investment has also seen the introduction of wireless charging for customer devices, cashless payment up to the value of £30 at the car park barriers to reduce queues, free station Wi-Fi and the refurbishment of concourse toilets.

Natasha Grice, Virgin Trains General Manager for the West Midlands route, explained:
"We've never been afraid to challenge traditional thinking."

"We are committed to innovation and the 'Station of the Future' project is just another example, coming on the back of the launch of Beam, our free onboard content service, the introduction of Automatic Delay Repay and the roll out of m-tickets including our new web to wallet facility."

"More importantly these changes are being driven by our customers. In the last year alone we've seen a fivefold increase in the number of customers using paperless tickets. More and more are now arriving at the station having bought their tickets."
Simon Greaves, Virgin Trains Station Manager at Birmingham International added:
"With less reliance of the traditional booking office, with the support of our team at International, this new approach is about how we make the best use of our people, backed by the very latest in new technology for the benefit of our customers. We want to make it as easy as possible for them."
Rt Hon Dame Caroline Spelman MP was on hand to formally open the new facility and said:
'I was delighted to have the opportunity to officially open Virgin's new 'Station of the Future' at Birmingham International Railway Station in my constituency of Meriden."

" I am certain that the new and improved ticketing facilities and more accessible concourse will not only improve the experience of rail passengers travelling to and from the station, but will also encourage more people to make journeys by rail.'Virgin Trains has a strong reputation for providing its customers with an outstanding service, and I am delighted to welcome further investment in this important regional transport hub".
Please click here for the original article.