A total of 130 metres of double track has been installed along Lower Bull Street as part of the Birmingham Eastside Metro extension project.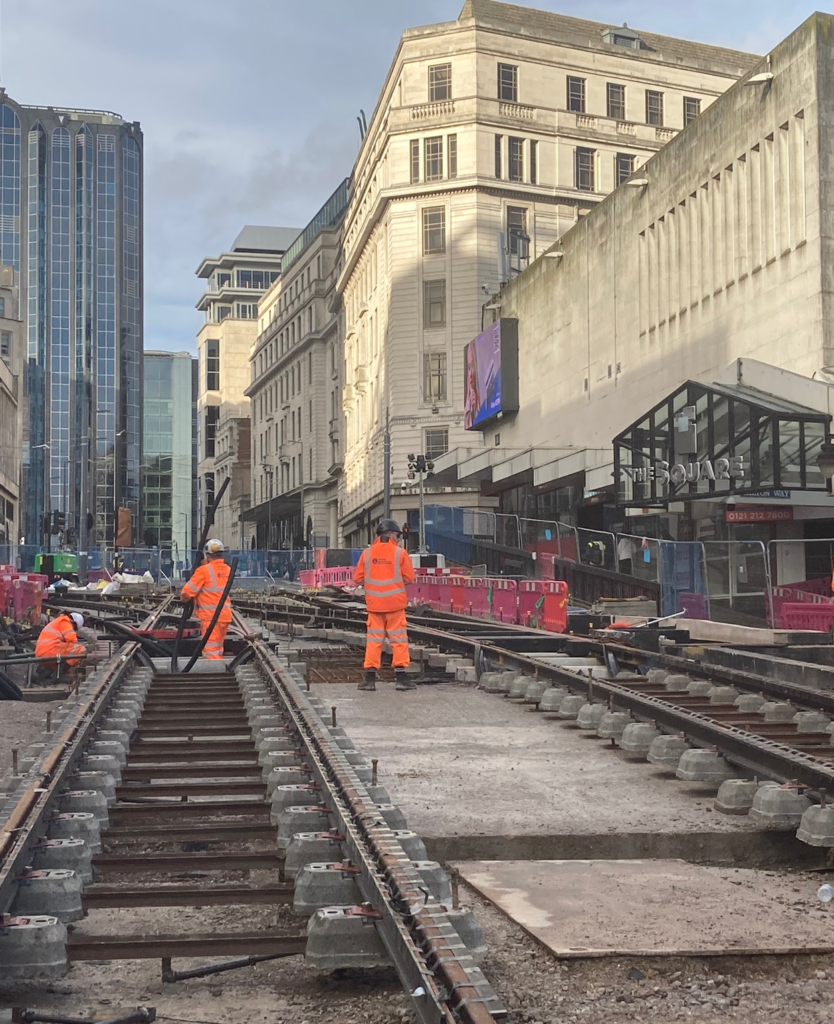 This rail installation is the latest milestone reached in the project, following on from the 45 metres laid at the junction of Meriden Street and Digbeth High Street last autumn.
When completed, the extension will run 1.7 kilometres from the city centre to Digbeth, and provide passengers with four new tram stops.
More than half the route will be free of overhead wires, similar to the extension from Grand Central to Centenary Square.
A team from the Midland Metro Alliance (MMA), which is delivering the project on behalf of Transport for West Midlands (TfWM), spent over 330 hours installing the first pieces of rail for the delta junction after December's concrete pour, which formed the base for the track and sleepers to be installed.
This will enable trams to travel in six different directions between Digbeth, Edgbaston and the Black Country.
Construction has been ongoing along Lower Bull Street since 2021. Urban realm improvements were completed in time for the Commonwealth Games and the installation of a complex junction with the existing Metro route won a major engineering award in October 2021.
More recently, works to demolish the Kings Parade building began last November.
The works in the Lower Bull Street and Dale End areas of the city centre have been running concurrently with the Metro activity along Digbeth High Street, where urban realm improvements have recently been completed.
"The installation of track on Lower Bull Street is not only a great achievement but a pivotal moment for the project.
"A total of 80 metres of track has been installed along the Wolverhampton to Digbeth route, and 50 metres along the Edgbaston to Digbeth line.
"The team have worked hard to reach this milestone and I am delighted that those visiting the area can start to see significant progress being made.
"Work will be ongoing in both Lower Bull Street and Digbeth High Street throughout the year and we will continue to work closely with partners to minimise any disruption wherever possible."